What a week it's been.  Sorry for not being here much but we got a call on Monday that our son was in a motorcycle accident and fractured 4 vertebrae.  Needless to say I've been seeking God's will for this entire situation and your prayers are appreciated for our son, our other kids (who are rallying around him and taking excellent care of him) and us being so far away.
What's been happening here?  Well school is beginning and we have many children seeking assistance for school fees.  We aren't able to help them all but if you feel led to help, please visit our Donate page to donate towards paying a child's fees (choose "Child Education" in the Allocation drop down box).
In Nakuru our friend Ben is diligently working with those living with and affected by HIV/AIDS.  Last week while our visitors were here we visited this woman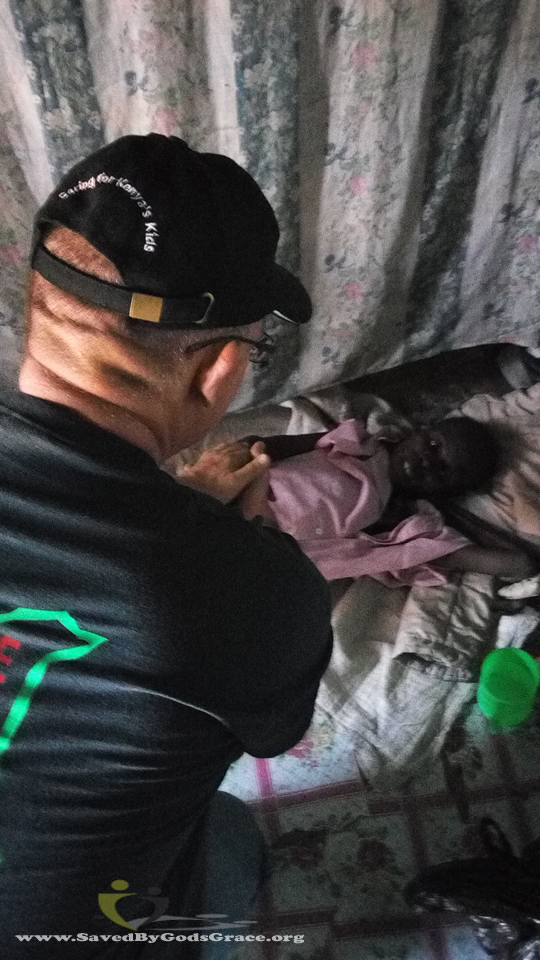 She was begging to be taken to the hospital so she could die there rather than in front of her young child (who was at the foot of the floor where she was laying-she has no bed).  After leaving her side we discussed the situation and assisted Ben in getting her to the hospital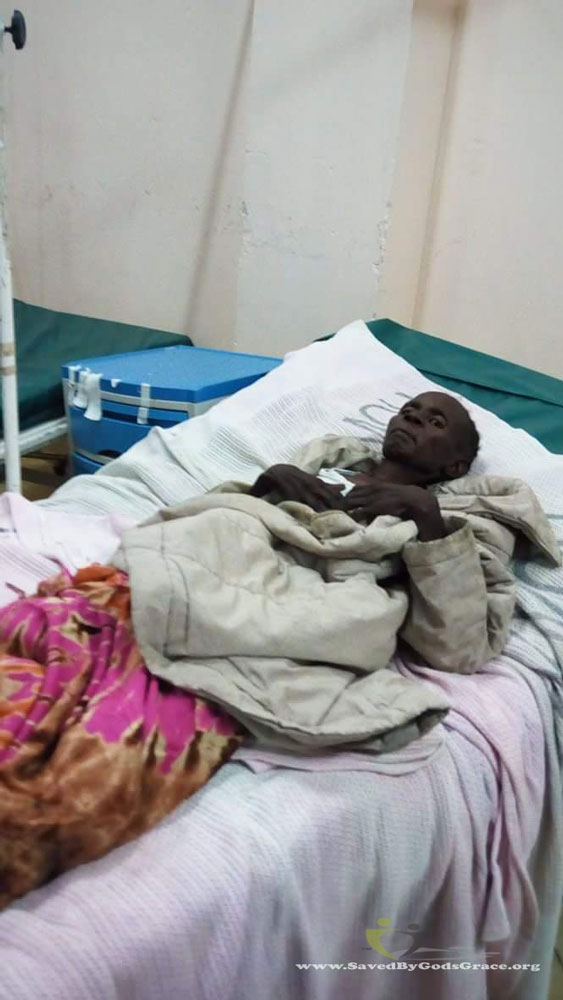 I hate to say it but…this is Kenya.  Since the woman is so close to death the hospital didn't want to keep her there.  Ben went to visit and she had soiled herself and the hospital staff refused to clean her.  So Ben washed her and then began looking for assistance to get her back to her home.  We paid the hospital bill ($130) which was basically for her to walk in the door and for them to say they wouldn't keep her….this is Kenya.  Ben looked for alternatives but the landlord didn't want her back at her room since she's close to dying.  What then?  Ben requested funds to get her to her home village but his only course of action was to borrow funds to get her back to her village.
She is now at her home village where she will spend the rest of her time until her death, but at least with some dignity and the little comfort that is there.  Ben is now in debt with no way to pay back the $150 but we've done the best we can with the resources available. If you would like to help with this expense please visit our Donate page and choose "Benevolence Fund" in the Allocation drop down box and write "Ben's transport" in the comment section.
It's certainly been an emotional week and for me personally I'm requesting prayer for my family's situation…may God's will be done and may I hear His direction.
Thank you for any assistance you can give and may God be glorified in all we do for His children here in Kenya.