It's so much easier to show you our day instead of trying to explain it 🙂
Daren and Ryan (our visitors) help take the maize off the cob.
During our visits Joseck was able to pray with a gentleman and he accepted Jesus Christ as his personal savior.  What a blessing to see the Lord at work through Joseck.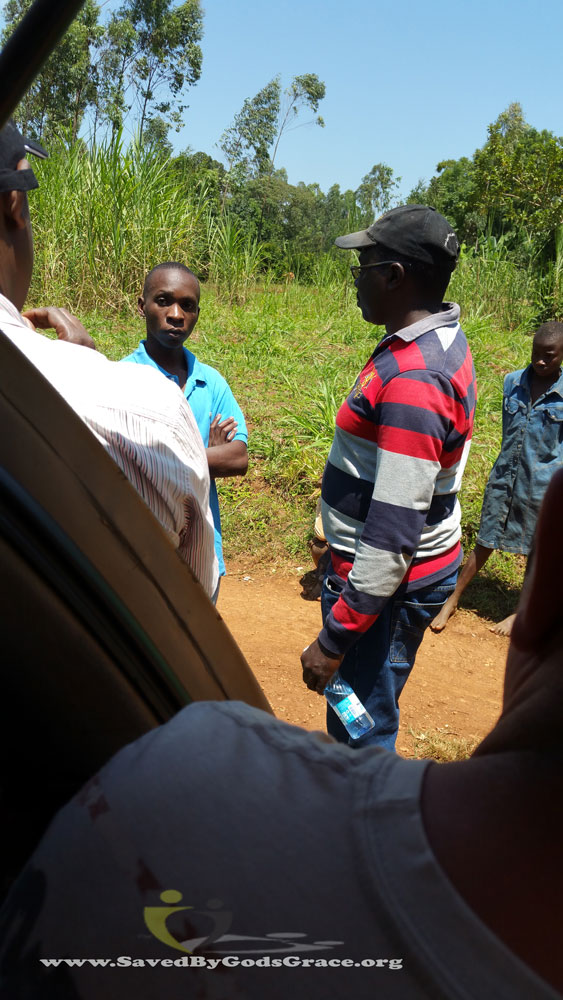 Follow me my little ducklings!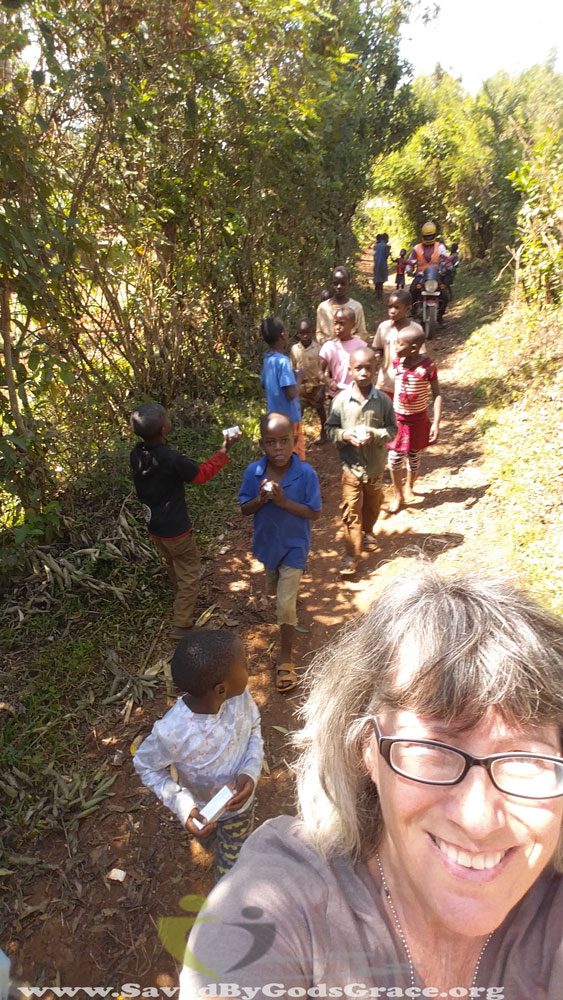 A bunk bed this ministry got a grandmother and her 8 grandchildren.  She sleeps on the top with the youngest grandchild, the girls sleep on the bottom and the boys still sleep on the floor.  Anyone want to get a bunk bed for them?  ($150 will get them a bunk bed, mattresses, blankets and net.)  Go to our Donate Page and mark "grandmother bunk bed" in the comment section.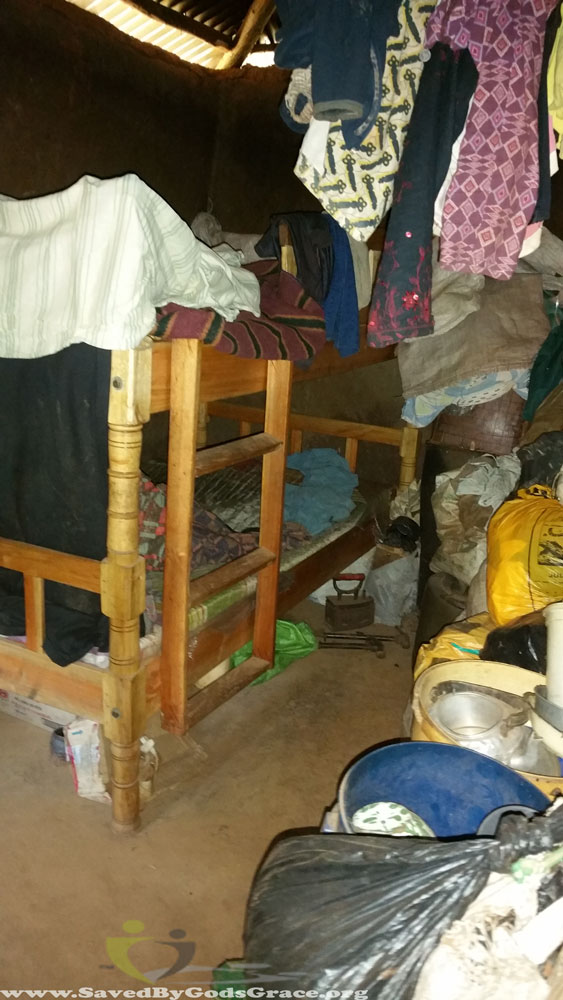 Just some neighbor kids 🙂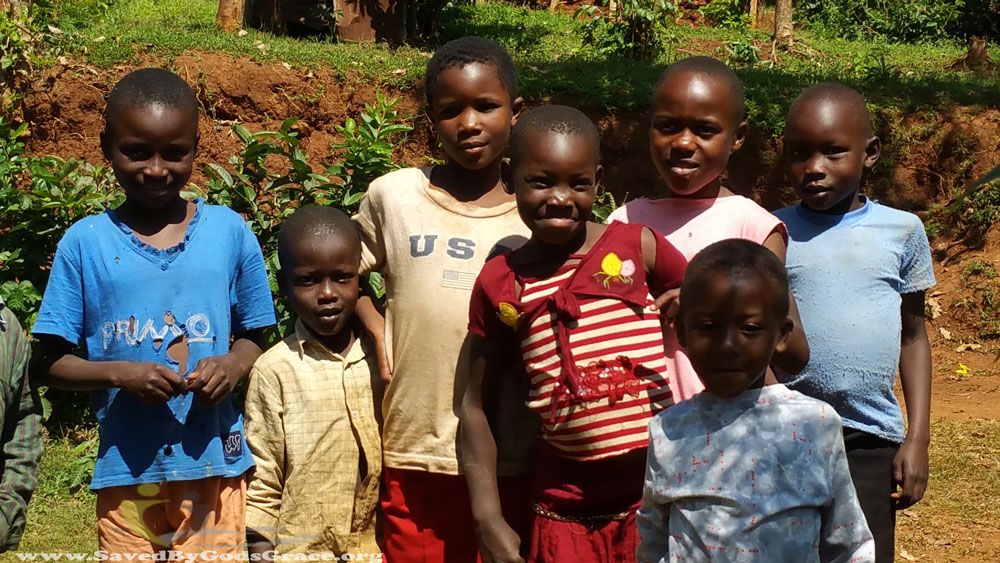 Visiting a home of a grandfather who is taking care of his three grandchildren.  We helped replace his roof and now they sleep under a dry roof.  He also said since then God has blessed him with a cow!  He is praising God for His love and providence.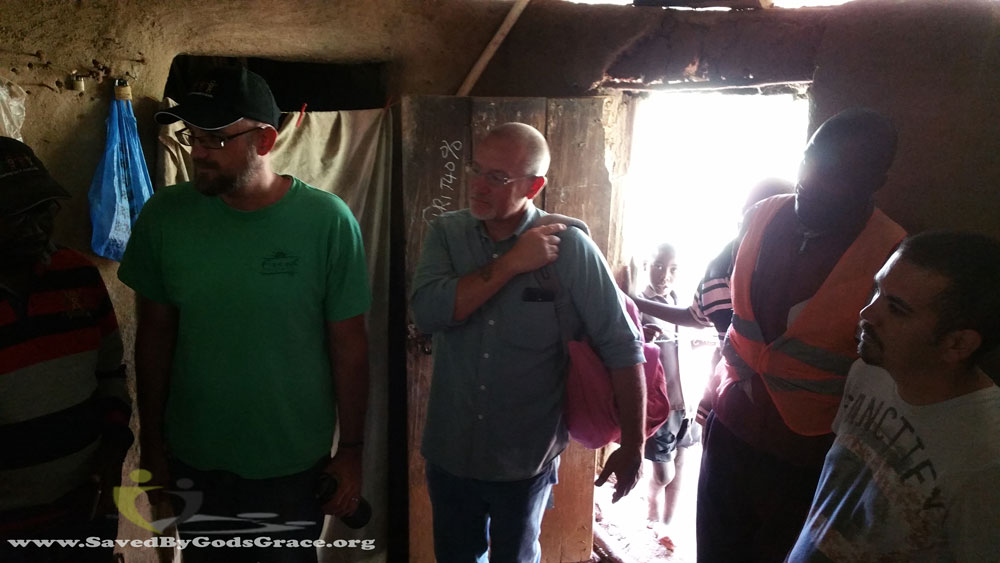 Here's grandfathers roof.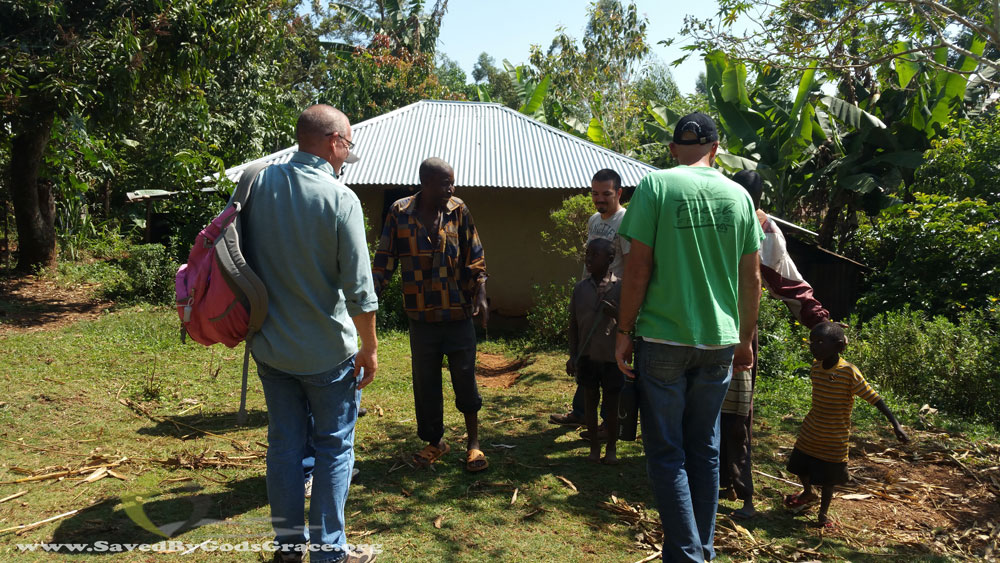 Daren meets the neighbor kids.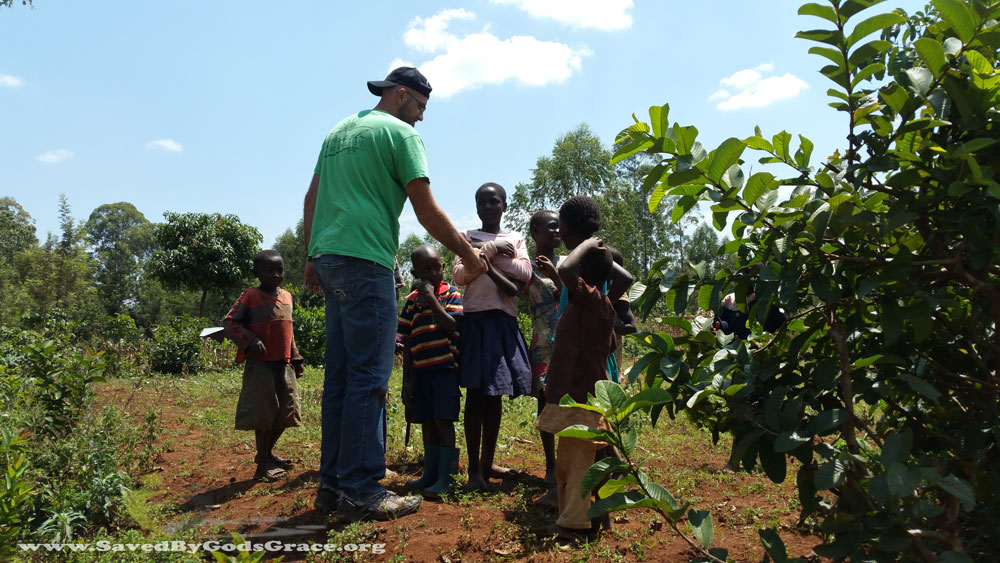 Ryan helps direct the car so it doesn't fall into the ditch.  Daren had to push the car at one point (I had a picture but accidentally deleted it, sorry).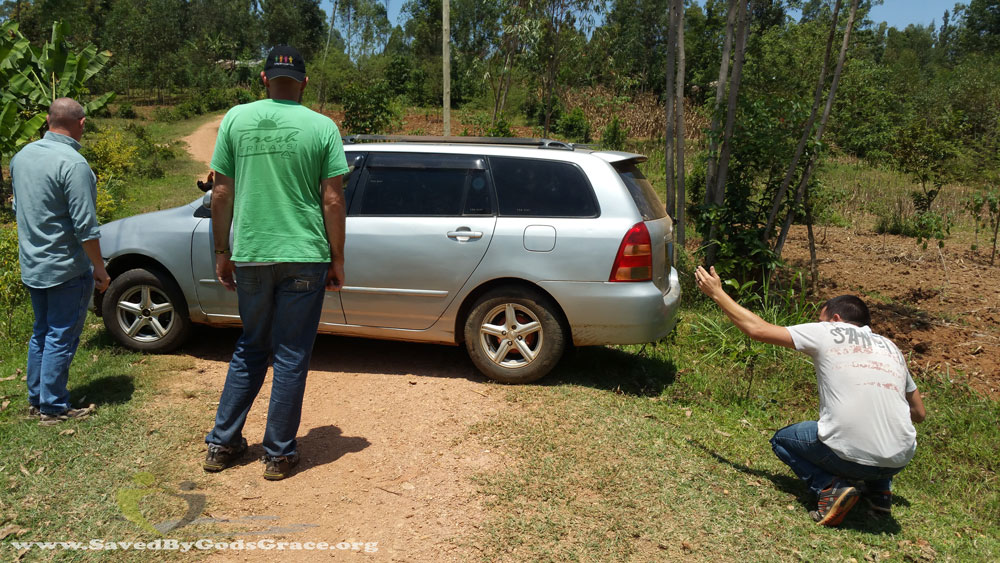 We got to visit grandfather Okemi.  I was so happy to see he is still free from jiggers, after 2 years!  Unfortunately his wife, Ruby, died several months ago but he said "this is life."  He's such a sweet soul!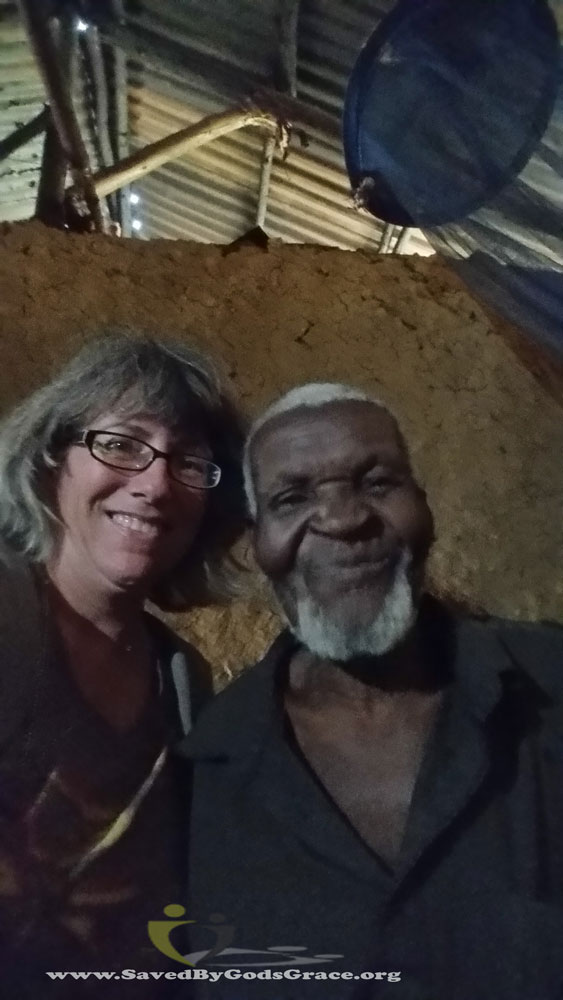 Walking across the bridge to Okemi's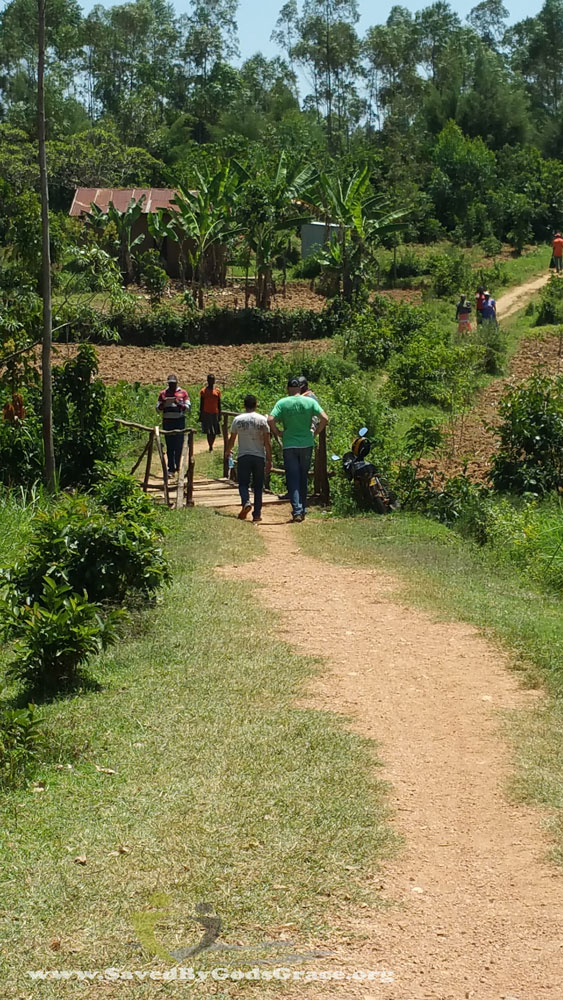 Chatting the way forward at Bishop Norbertus' home.  Daren and Chuck listen to Nora talk about women's rights while Ryan talks with Deborah regarding the youth and how to reach out to them.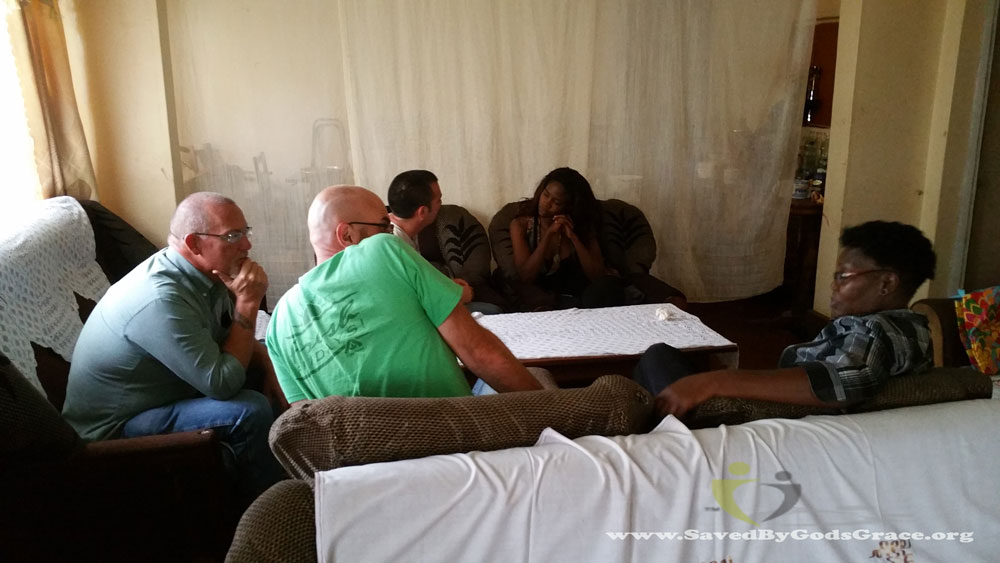 Reverend Prisca receives a new bag from the ladies of Desert Breeze Community Church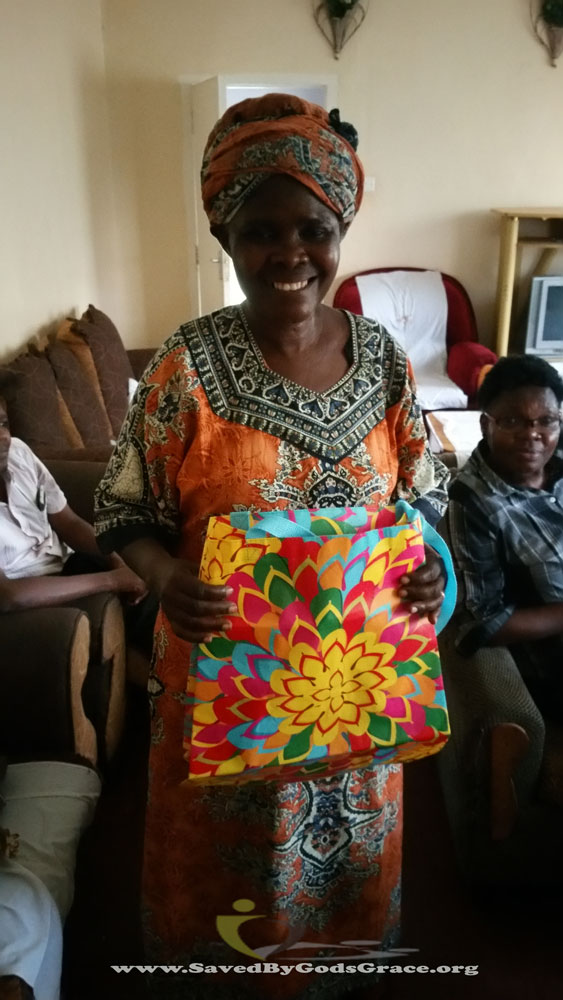 We also met with a widow's group (and widower's).  They gather three times a month to encourage each other and study scripture.  They also put in little cash and if a member needs assistance they can help out as a group.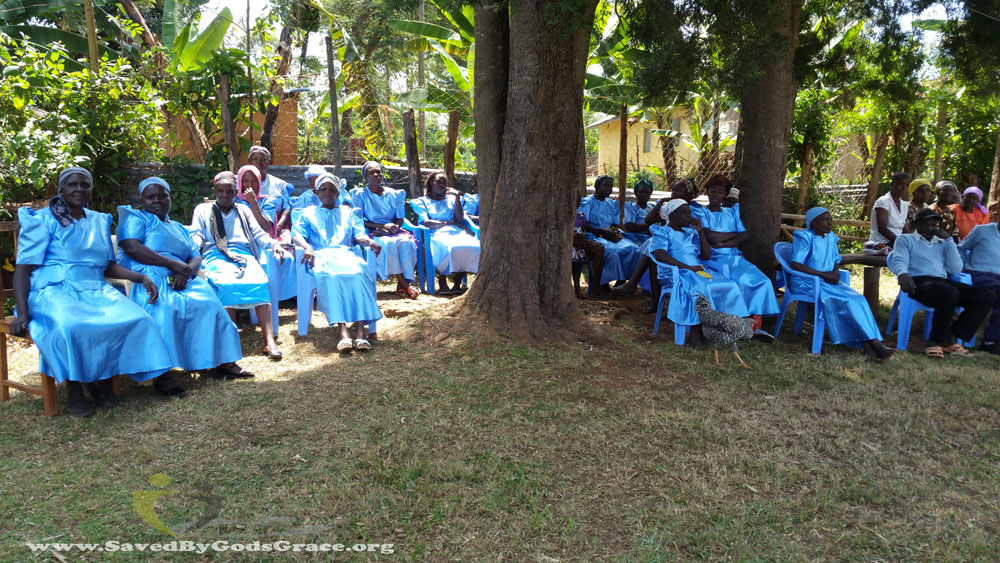 This gentleman is close to losing his toes from jiggers.  We will be sending out the doctor but your assistance is needed ($120 will help with a bed and the doctor visit).  Please visit our Donate Page if you would like to help (please write "jigger treatment with Joseck" in the comment section).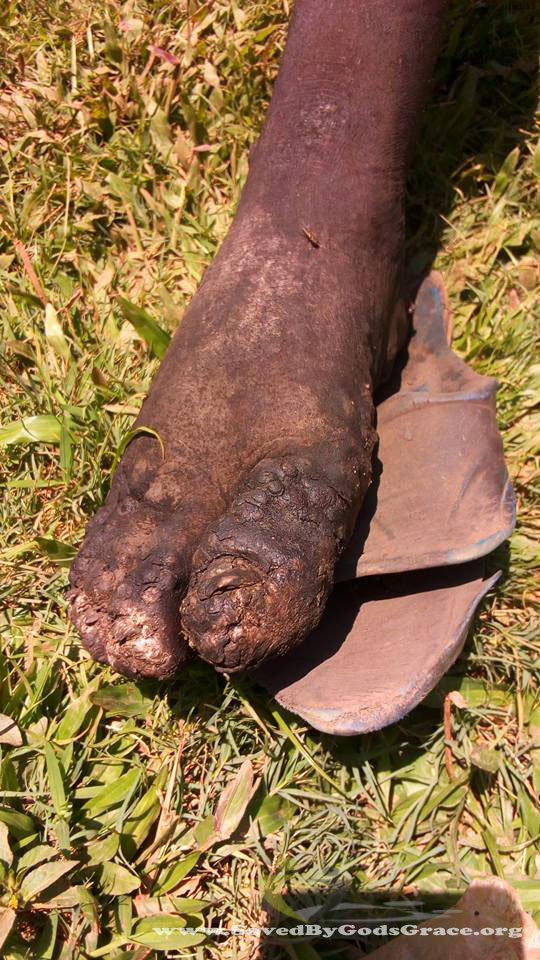 Whew, what a day!  We leave tomorrow morning early for Nakuru where we will spend a day with Ben and his ministry.  Your prayers are appreciated as we continue loving on people here in Kenya.