Today was pretty slow going….this is Kenya!  I'll just post the pictures and a few words.
Started the morning waiting and waiting for our vehicle.  Nice slow morning 🙂
Once the vehicle arrived we put our stuff in the boot and walked to the location of the perspective medical clinic.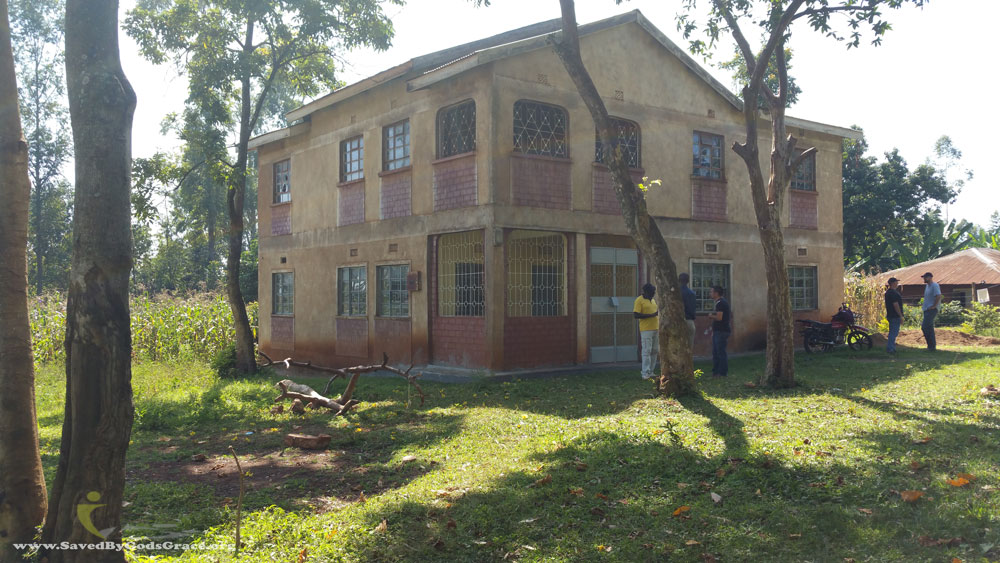 It was a market day with lots of bananas!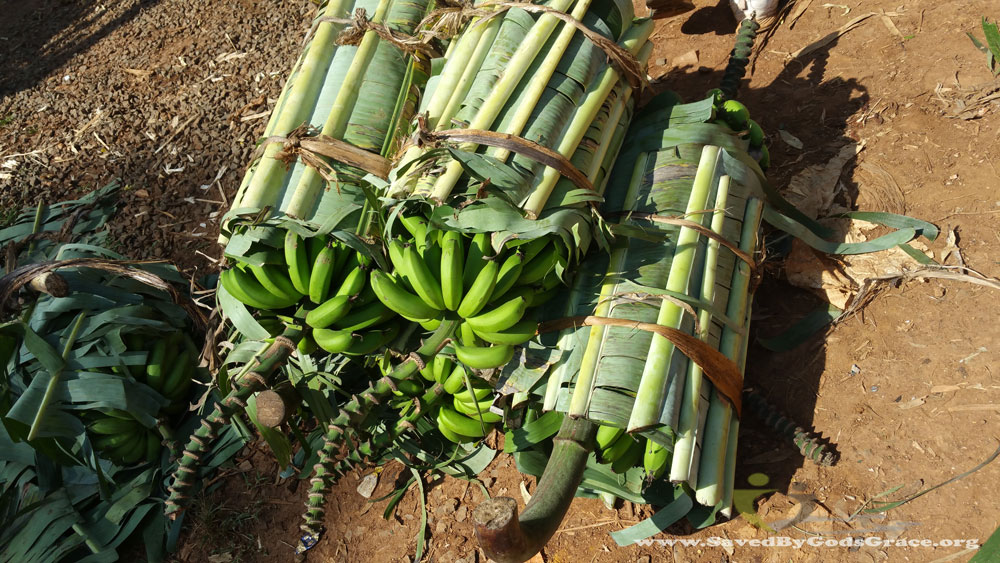 Then we went to a gentleman's home where C4KK had replaced his roof and the doctor treated his foot.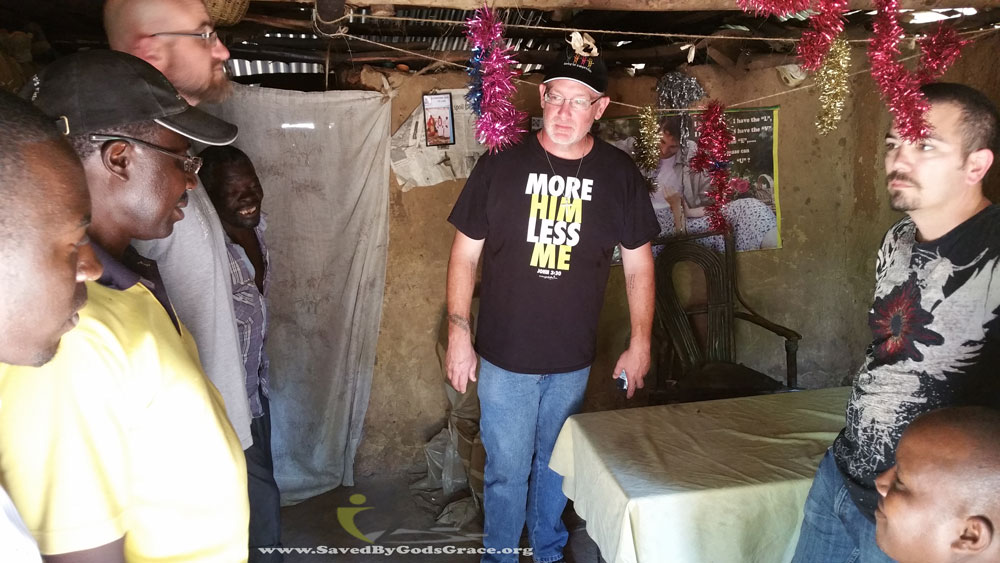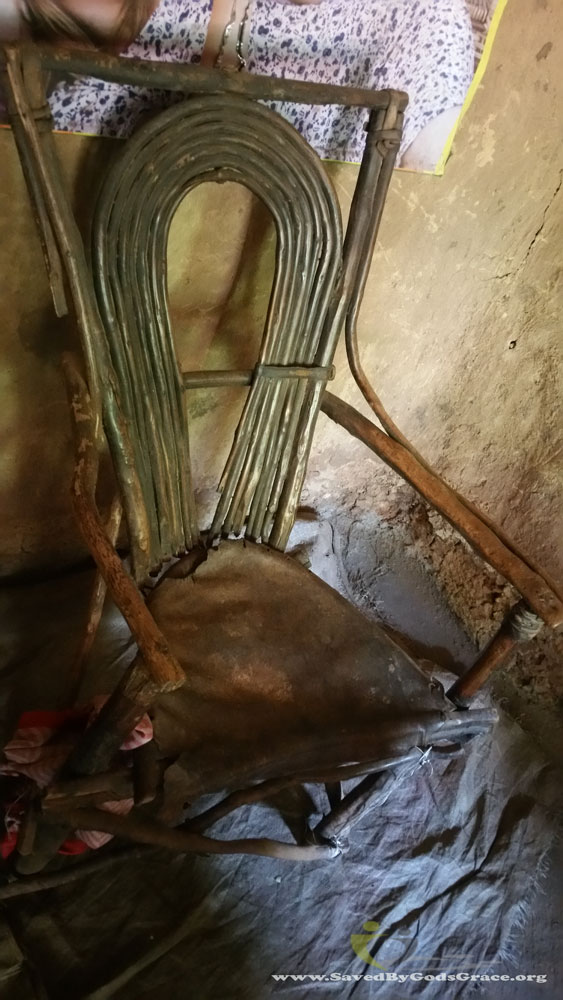 This is the new bunk bed so he no longer sleeps on the floor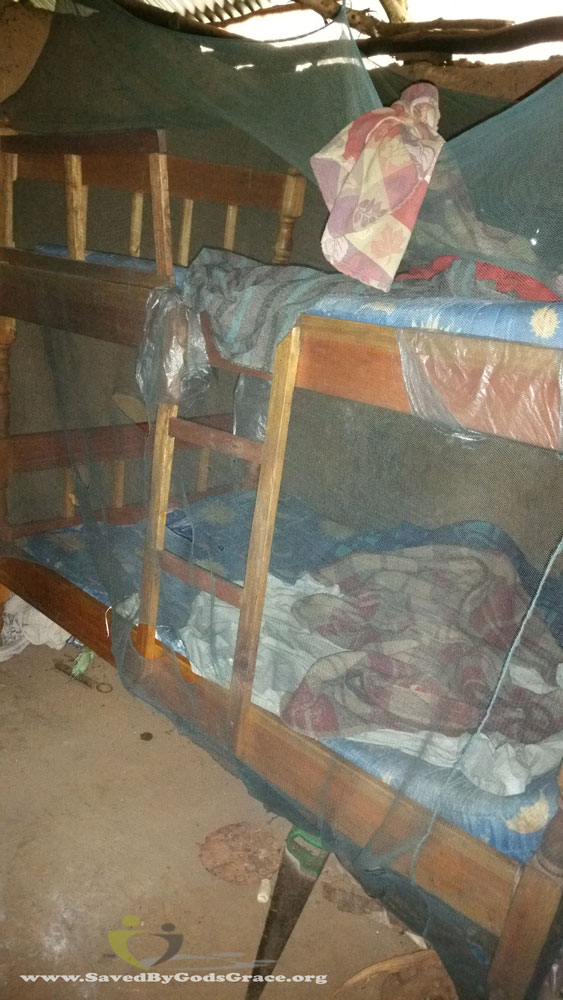 Here's his foot during treatment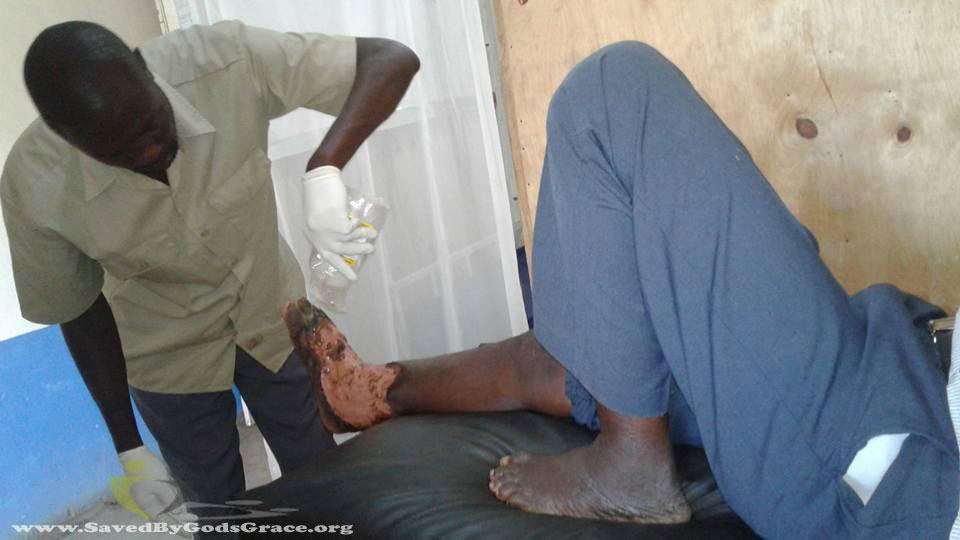 and his foot now 🙂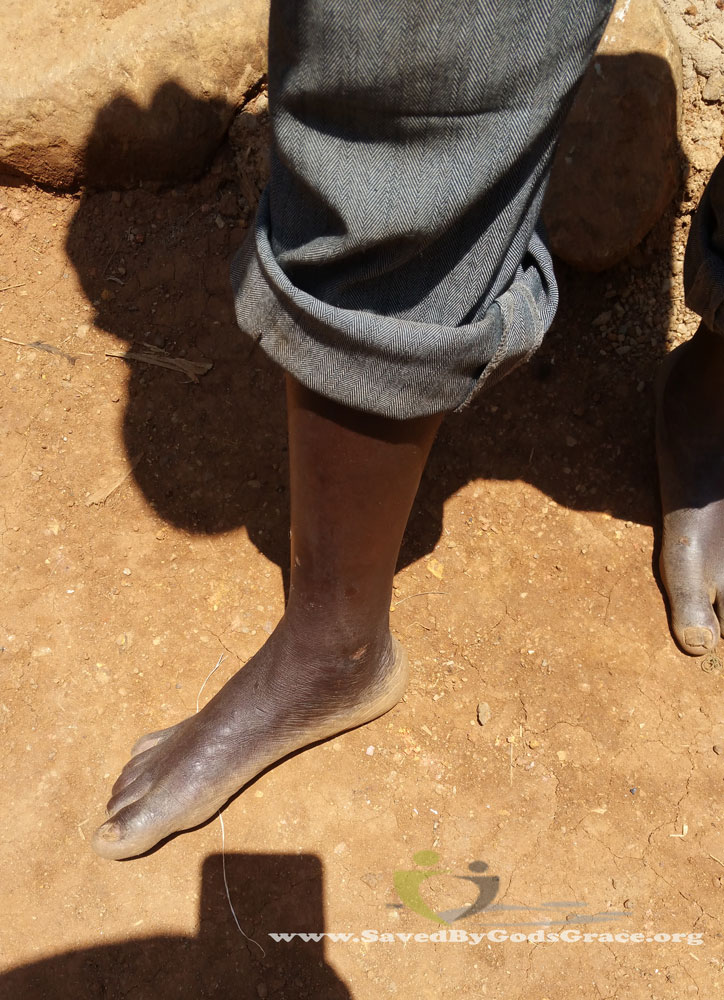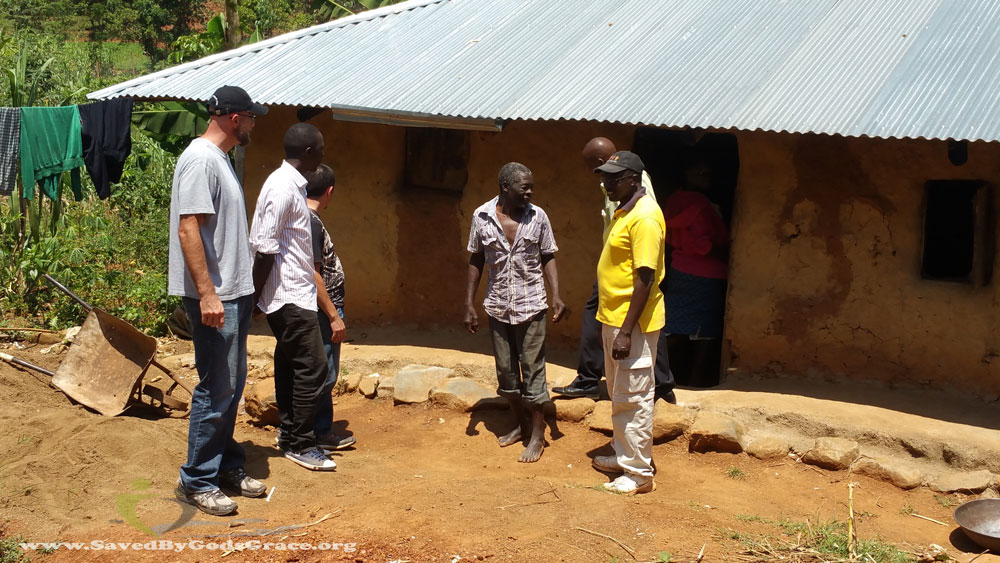 We stopped at a neighbors to allow our visitors to try their hand at removing kernels from the corn…not as easy as it looks.  The 3rd grader was faster!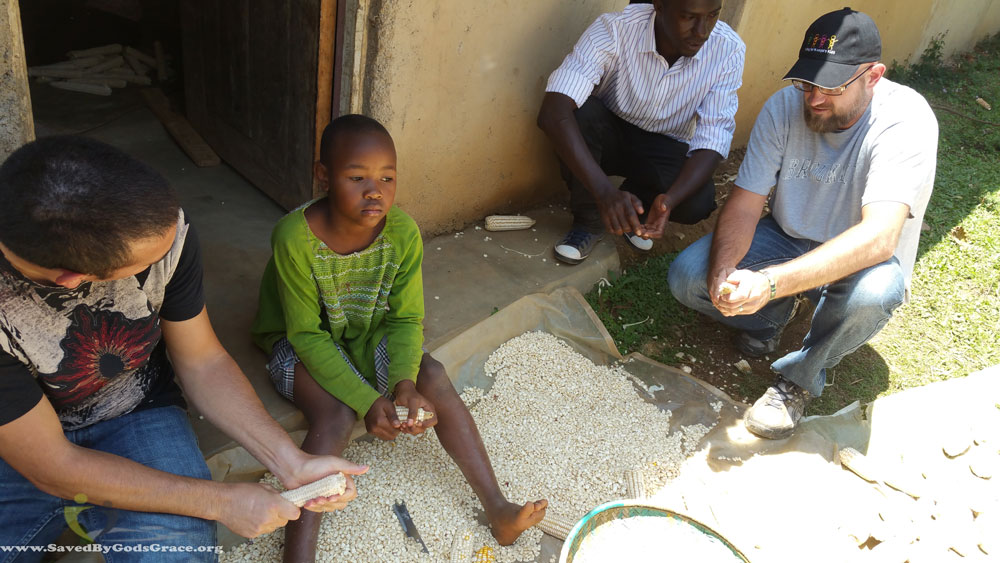 Just an empty tub 🙂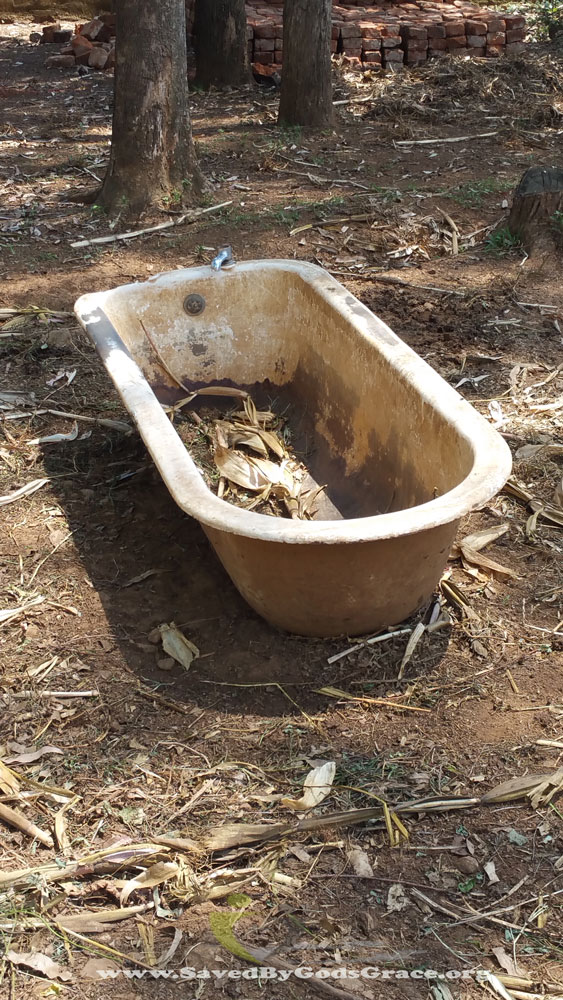 We walked to the local water source and saw the children climbing down the banks to the water.
We walked to the local water source and saw the children climbing down the banks to the water.
Doctor Raphael and nurse Akren look through the donated medical supplies. They were smiling like it was Christmas!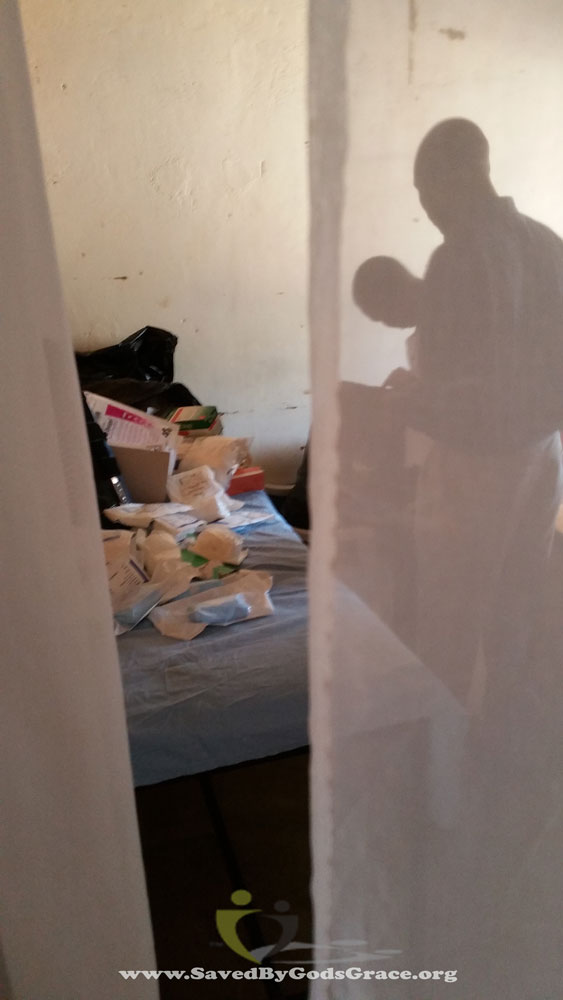 The ladies from a Wednesday morning Bible study I attended at Desert Breeze Community Church donated several of these bags.  The clinic is unable to pay staff so this woman cleans the clinic for free.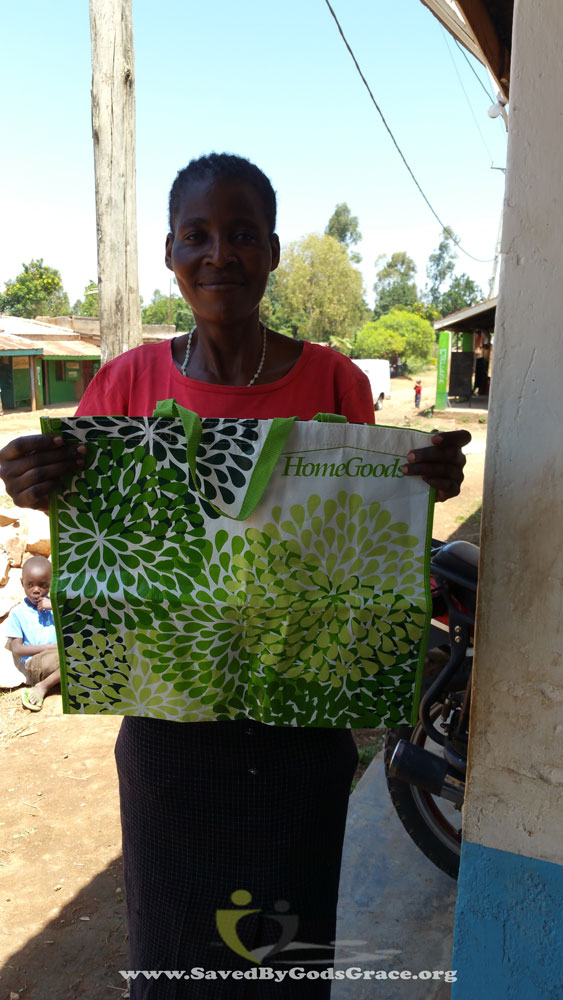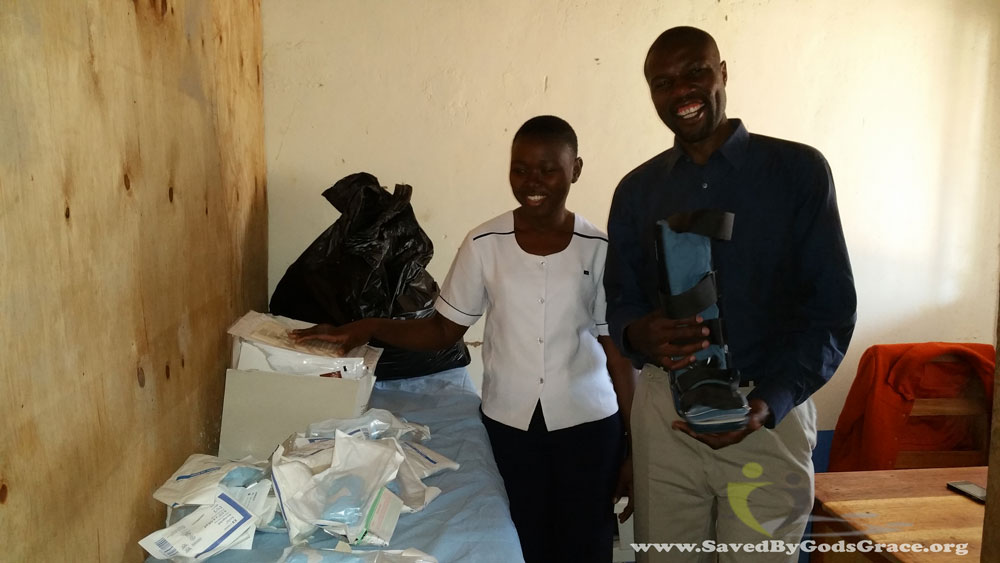 Our friend, Henry, bought our visitors some sugar cane and shared with the nearby children.  The kids definitely had the knack for eating this treat.
unlike our visitors!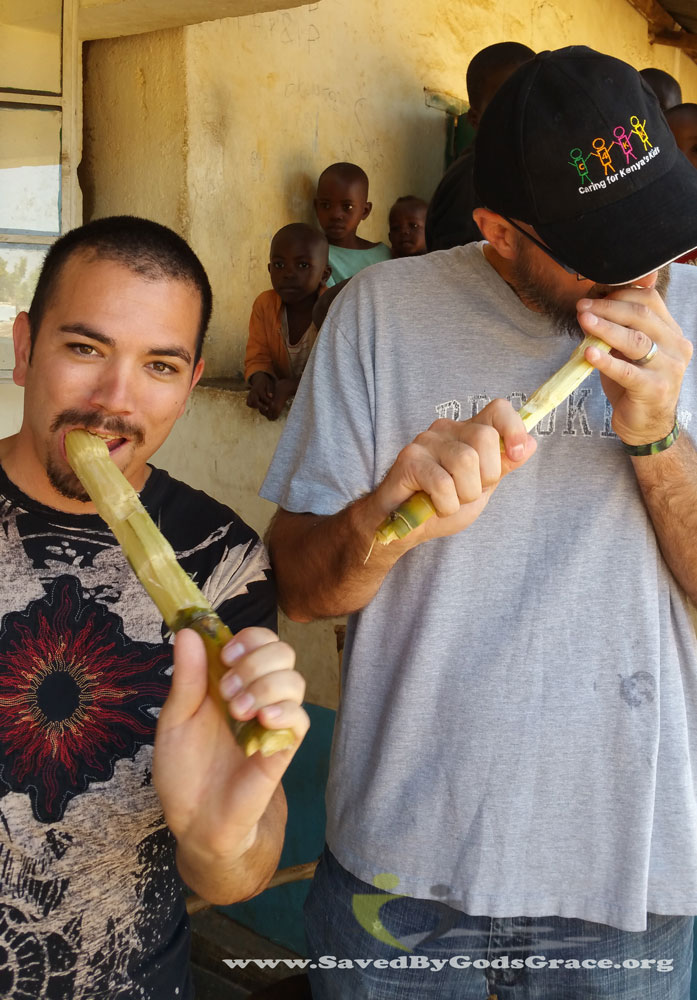 Daren taught the local kids how to fist pound with explosion (I have no idea if that's the correct terminology but that's what he was doing).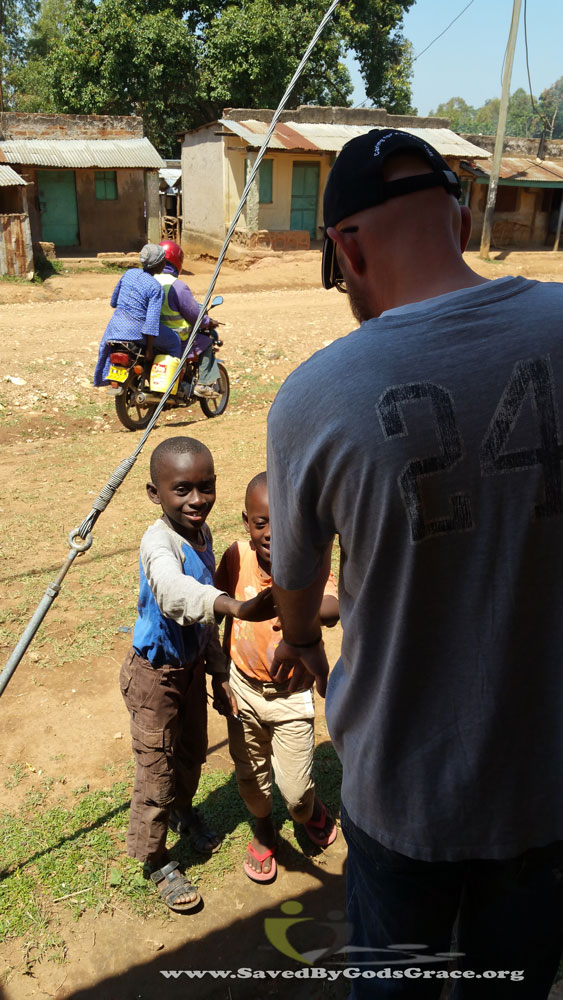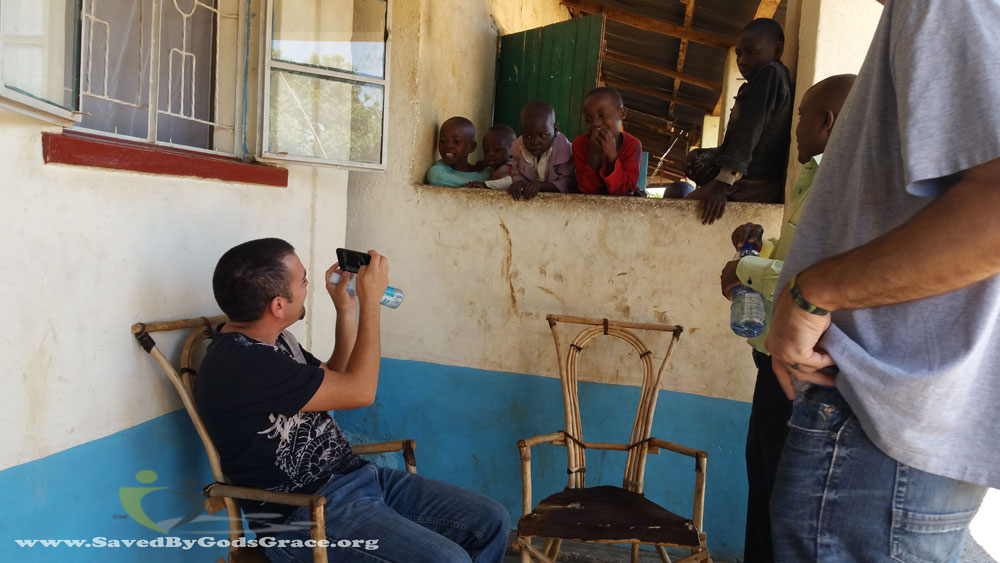 This is nurse Akren.  Again, since the clinic, which is located a distance from town and very interior, is unable to pay staff she is volunteering.  We are praying for funding so the clinic can be relocated to a larger space (in town) which would be owned by the ministry.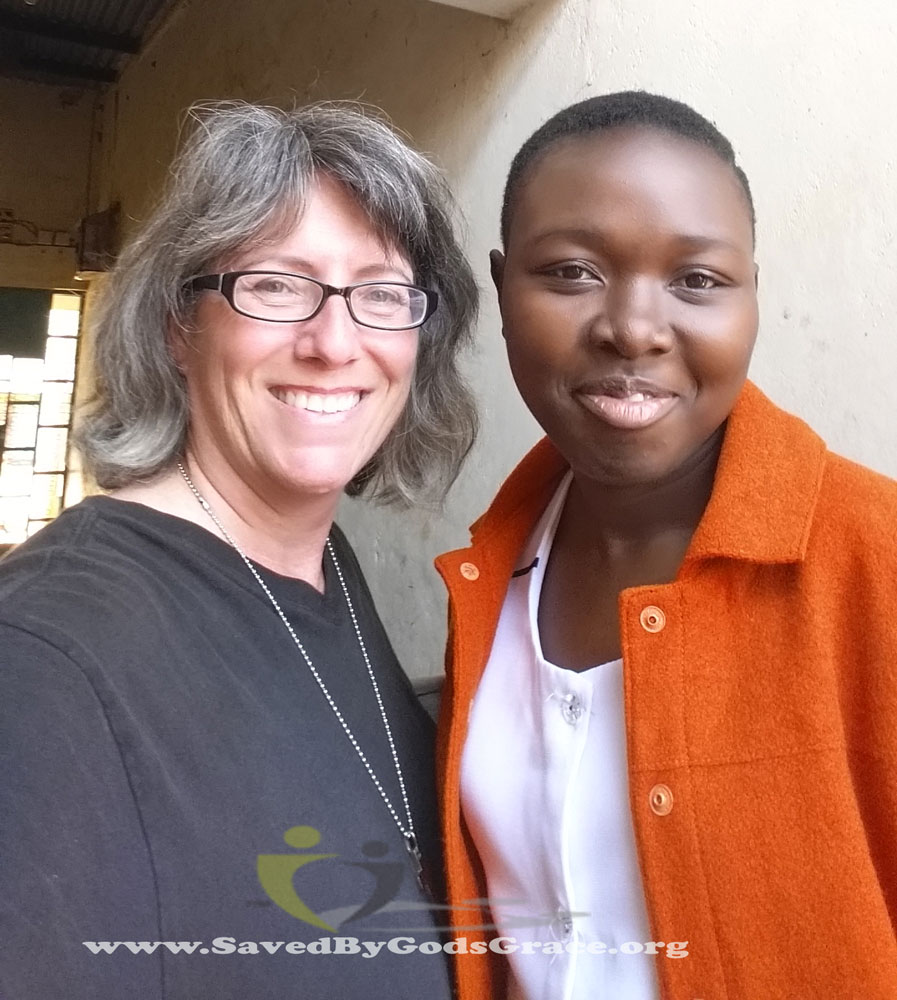 Then we visited Revival Worship Church bishop's home.  They are no longer living here because of the structural damage to the home making it unsafe.  But I did meet a neighbor 🙂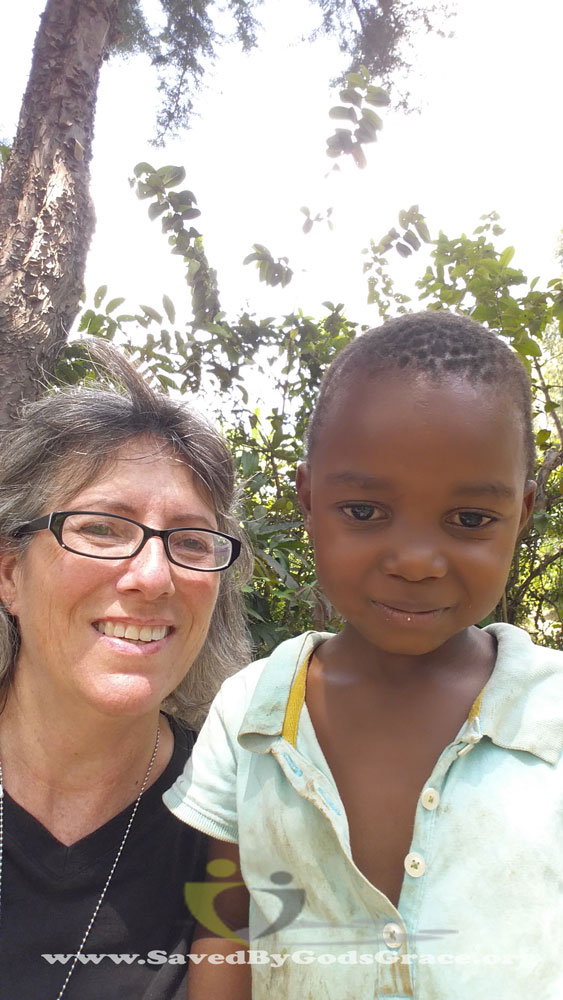 and we had a nice discussion with Pastor Benard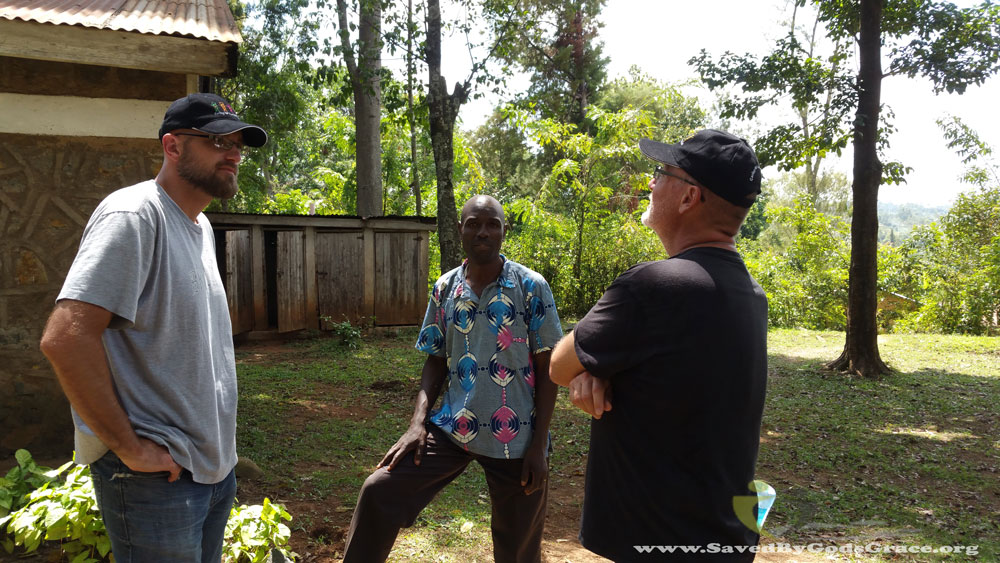 Then it was back home for a late lunch, relax for a bit…electricity kept going in and out so I decided to take a small nap 🙂  Now it's around 8:30 and dinner is just about to be served.
Thanks for joining us for this slow Kenyan day!