What a Monday!  We started out early and went to grandma's to deliver tools for the guys (shovels, etc.) to begin mixing mud.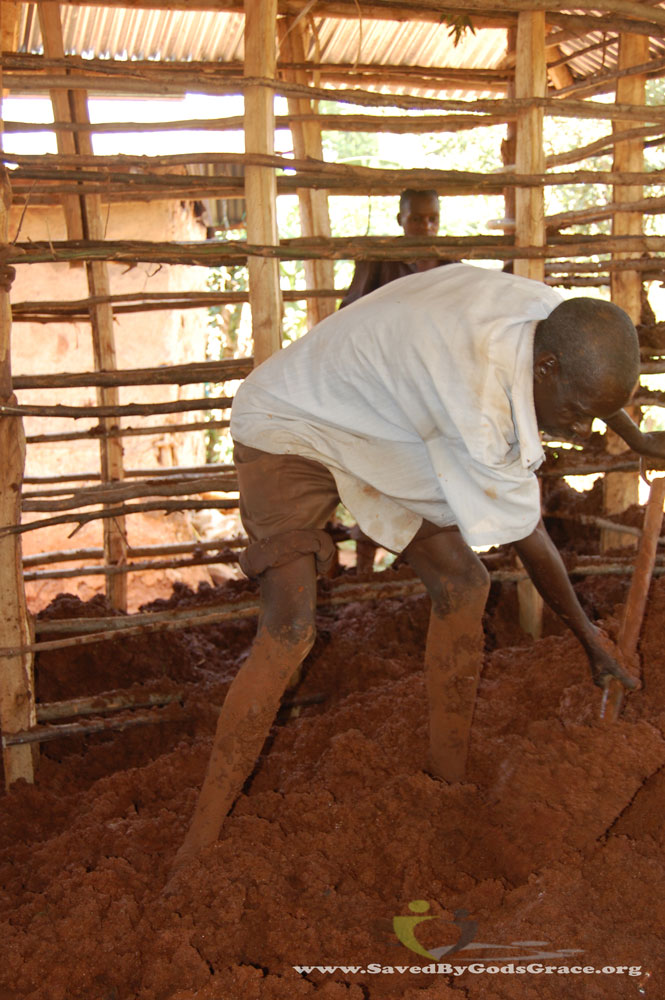 This house isn't on fire, they're just cooking outside 🙂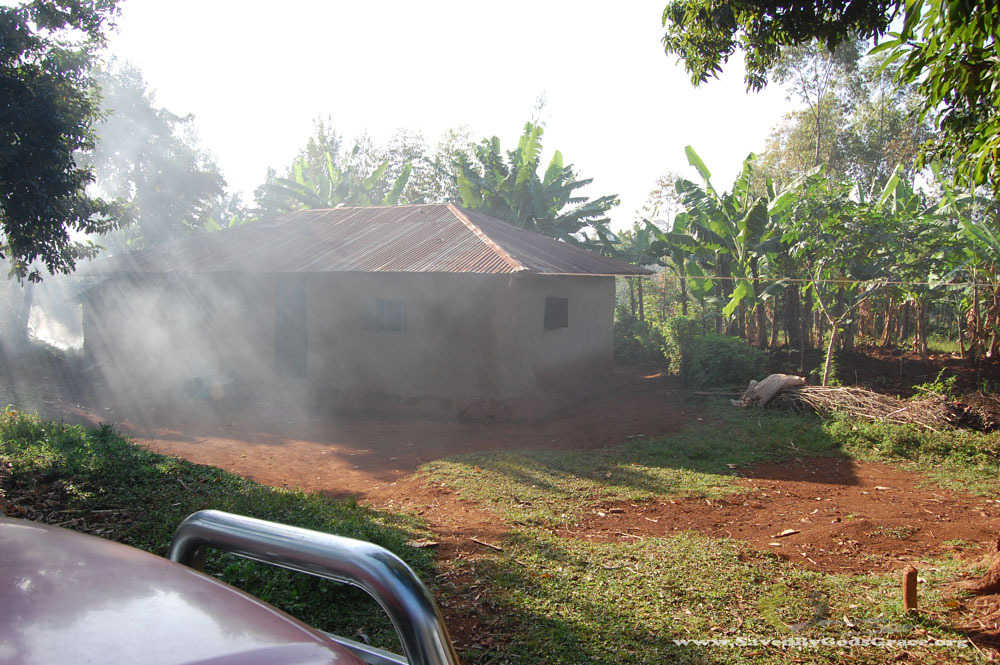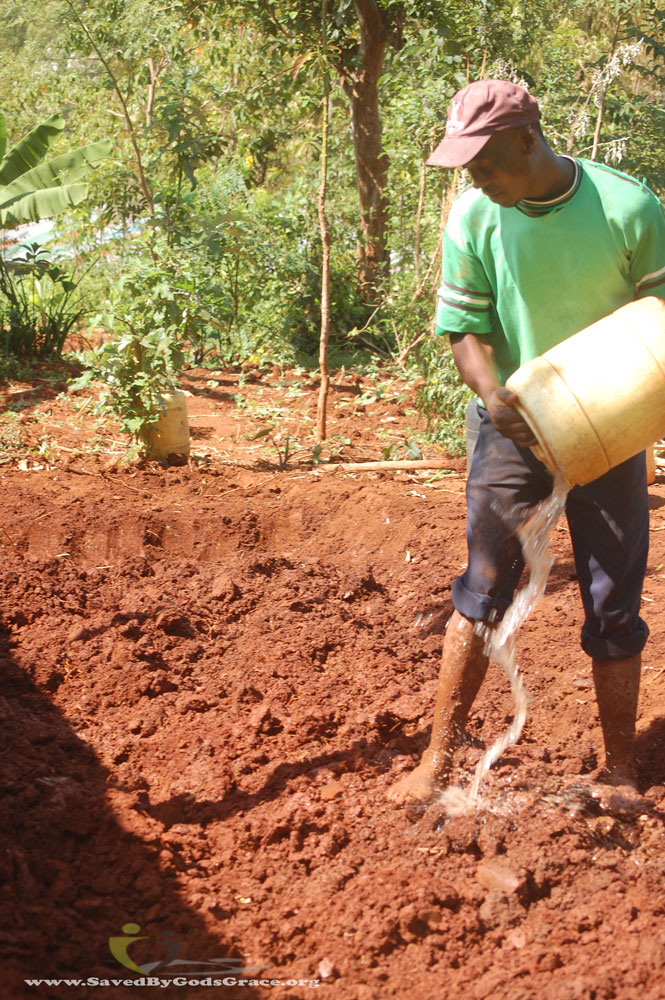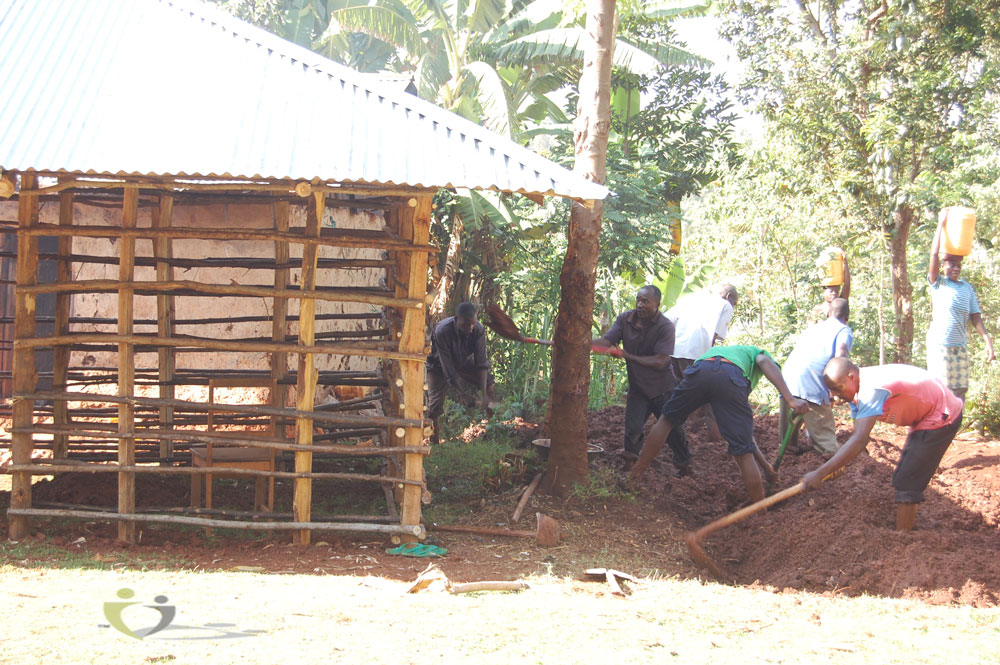 Several women from the community received a small salary for carrying water from the creek.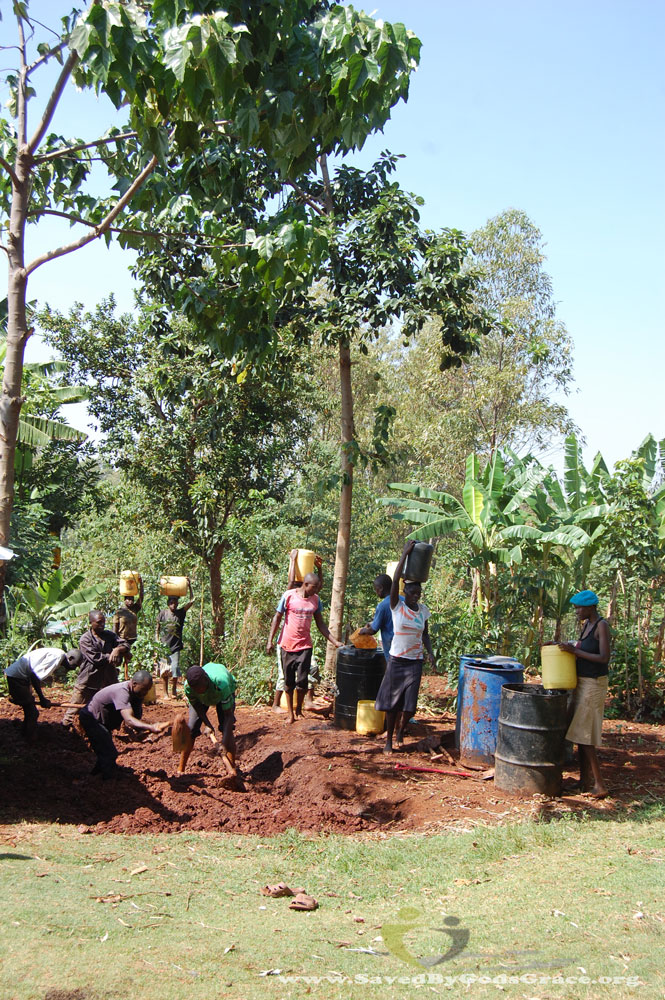 After the mud was mixed and some of it shoveled into the house, the ladies began forming bricks with their hands and building up the walls.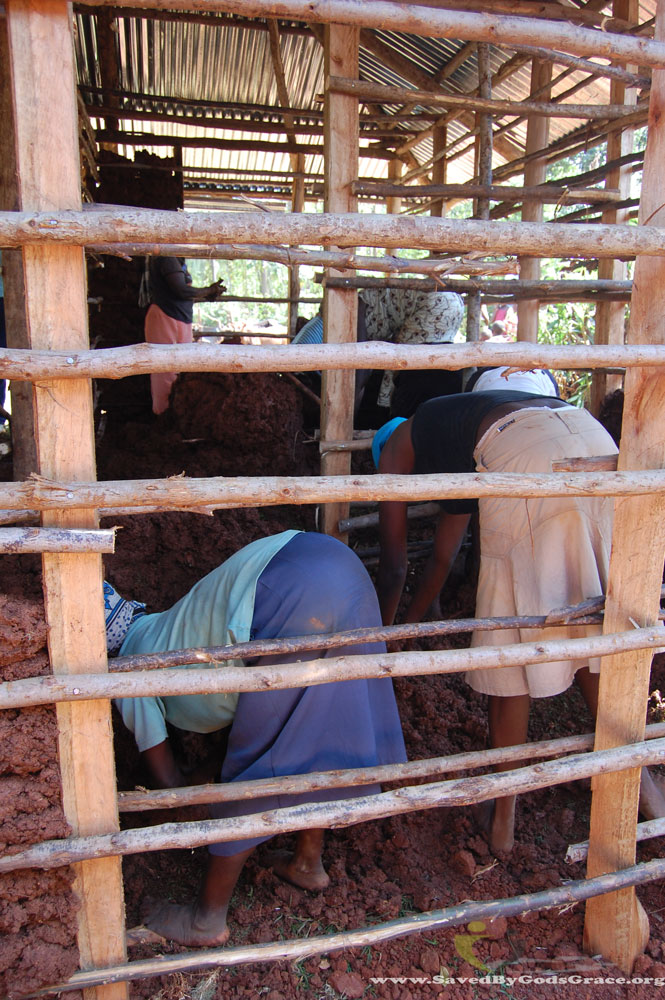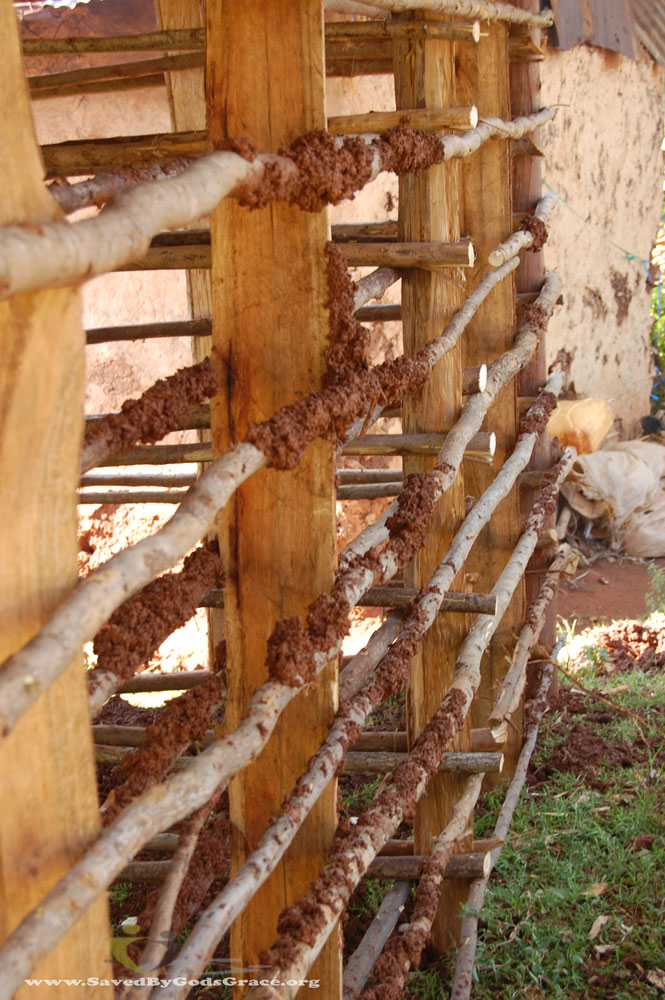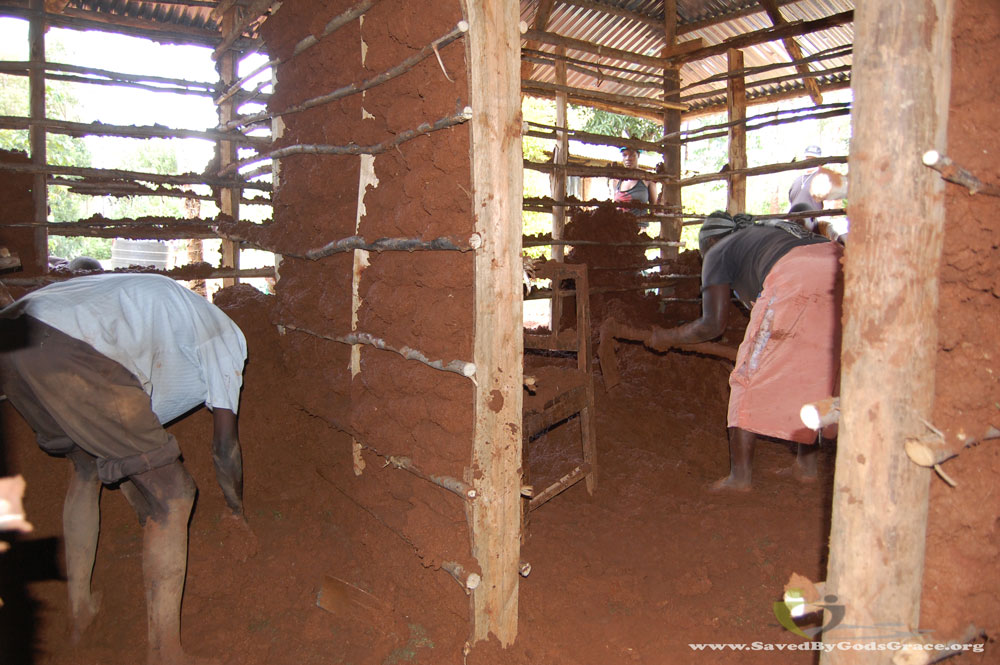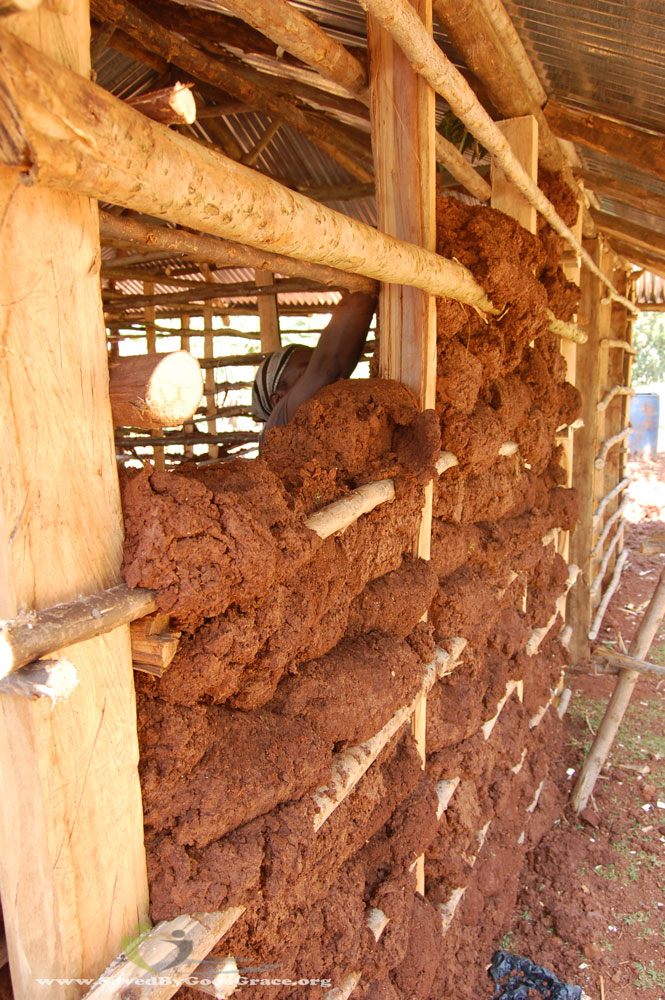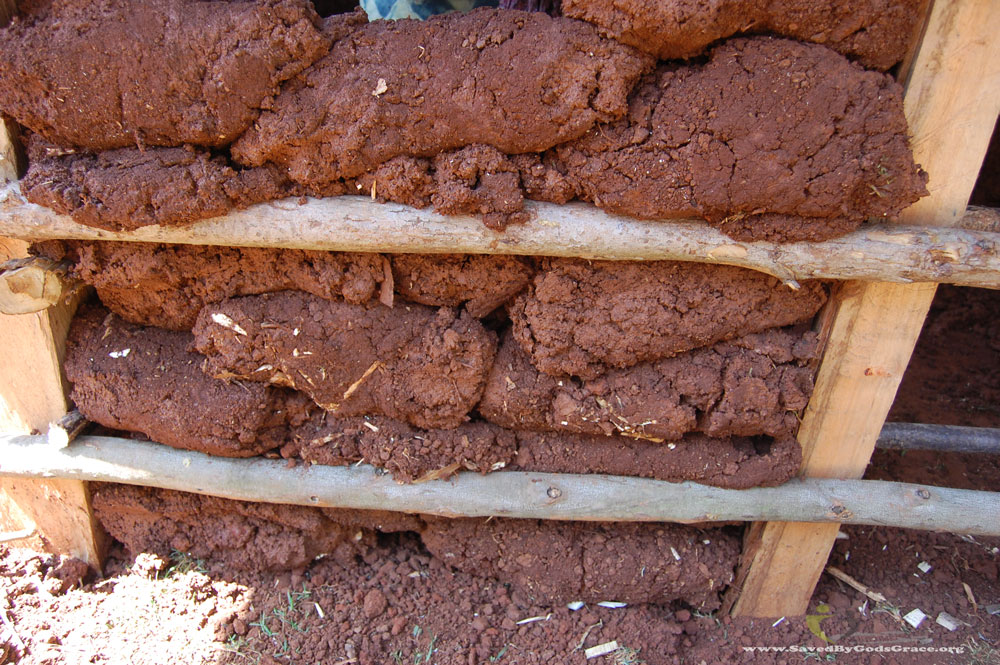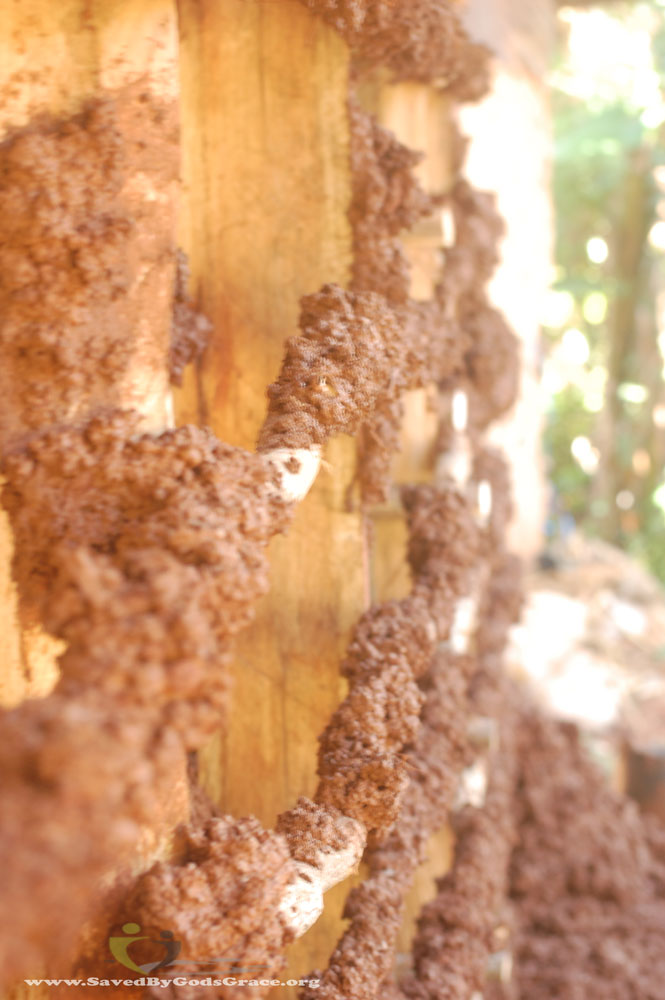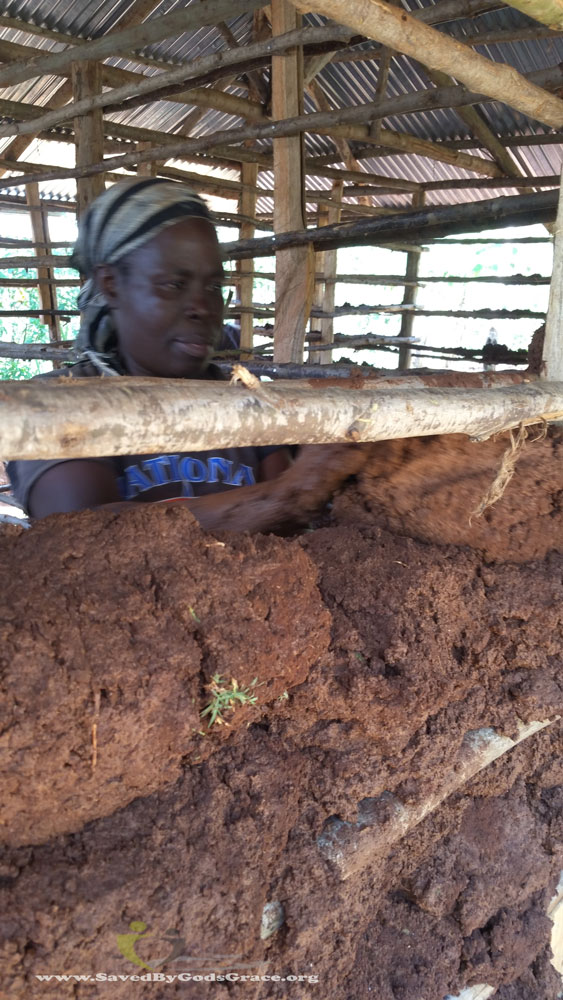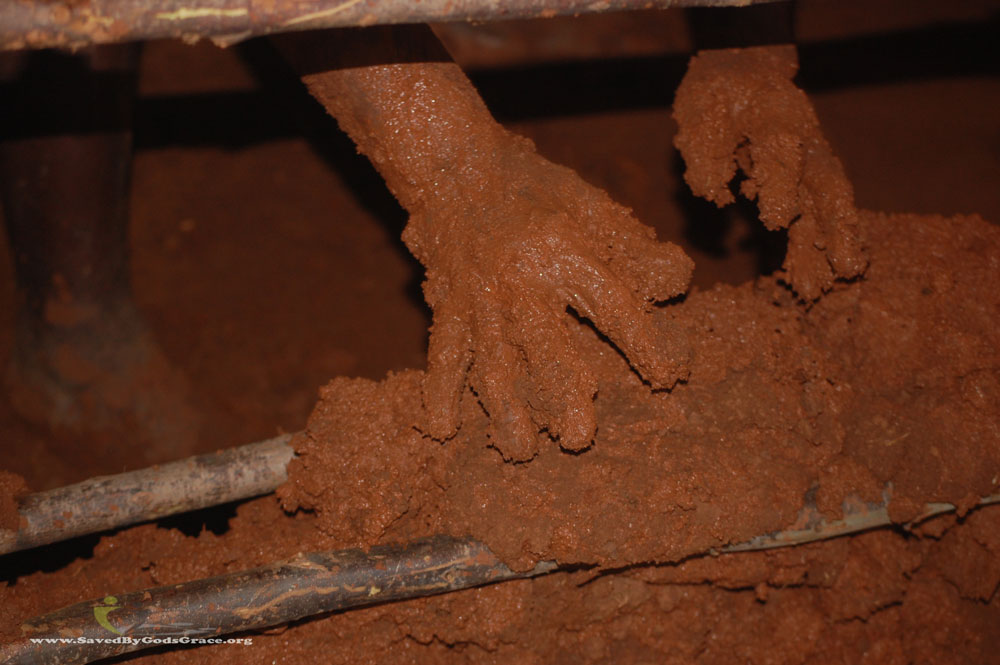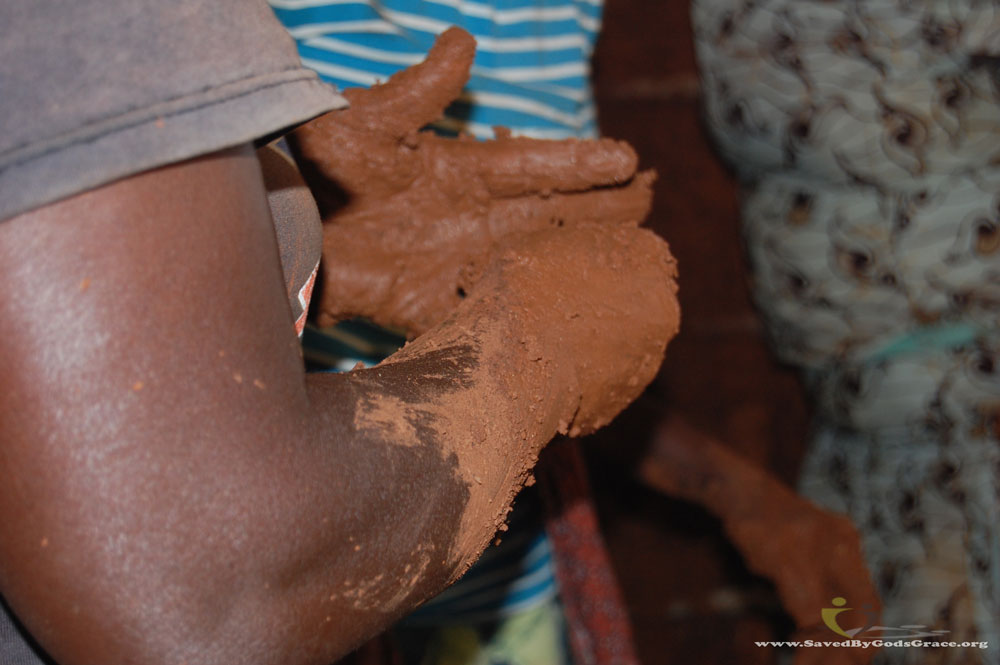 Grandma inspects the work and is extremely happy!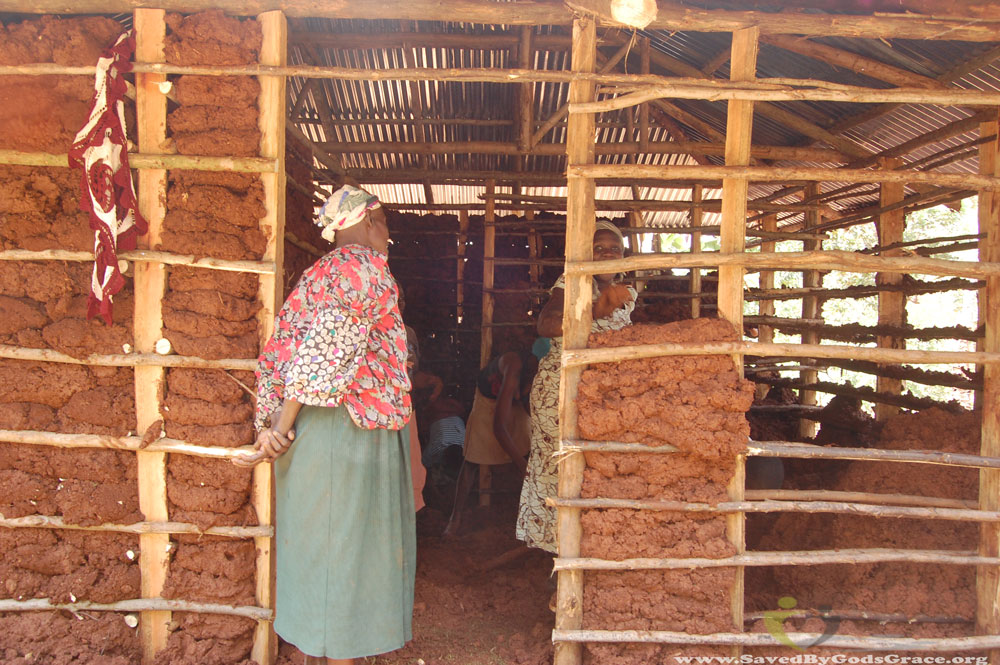 While work was being done the kids were playing (it was a public holiday so no school).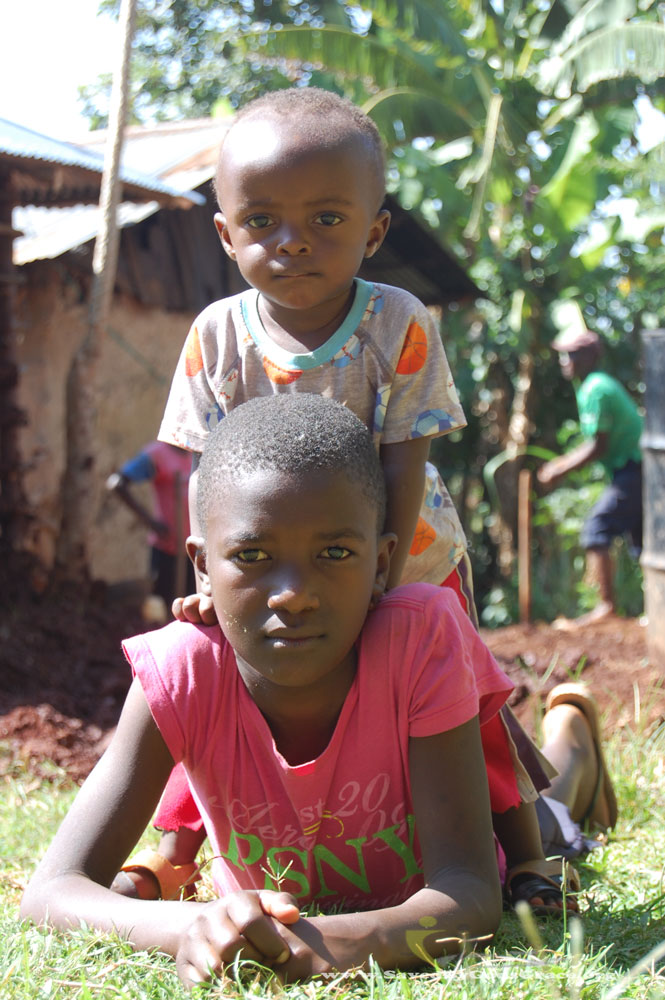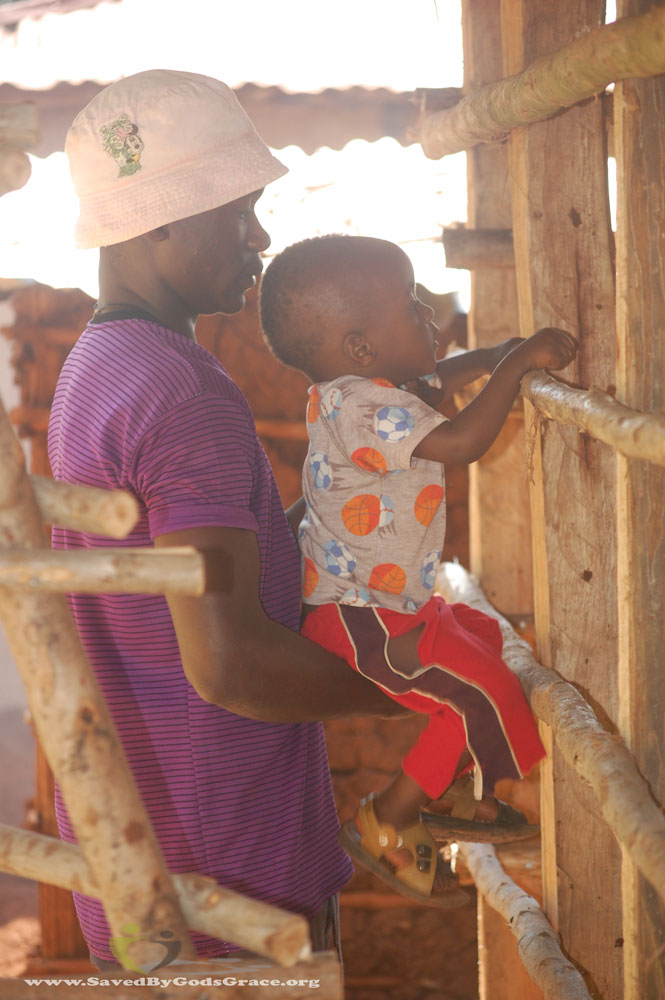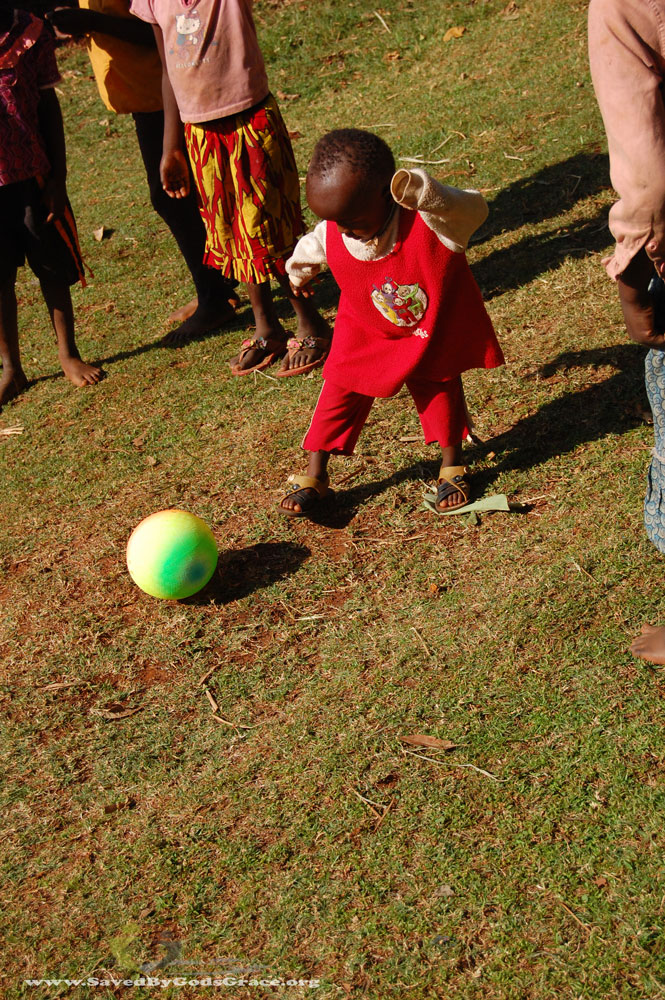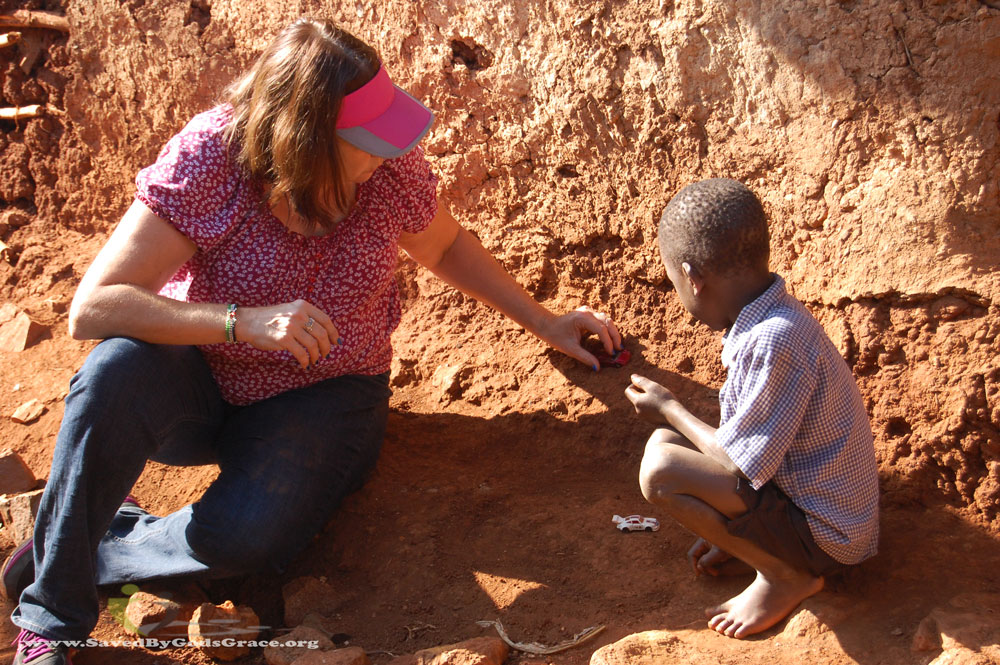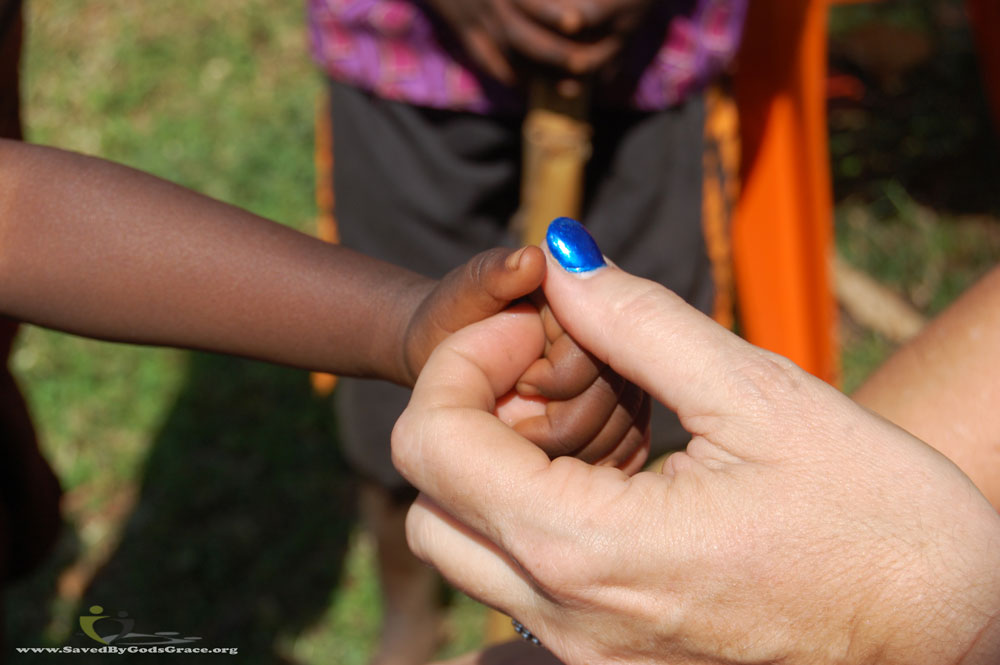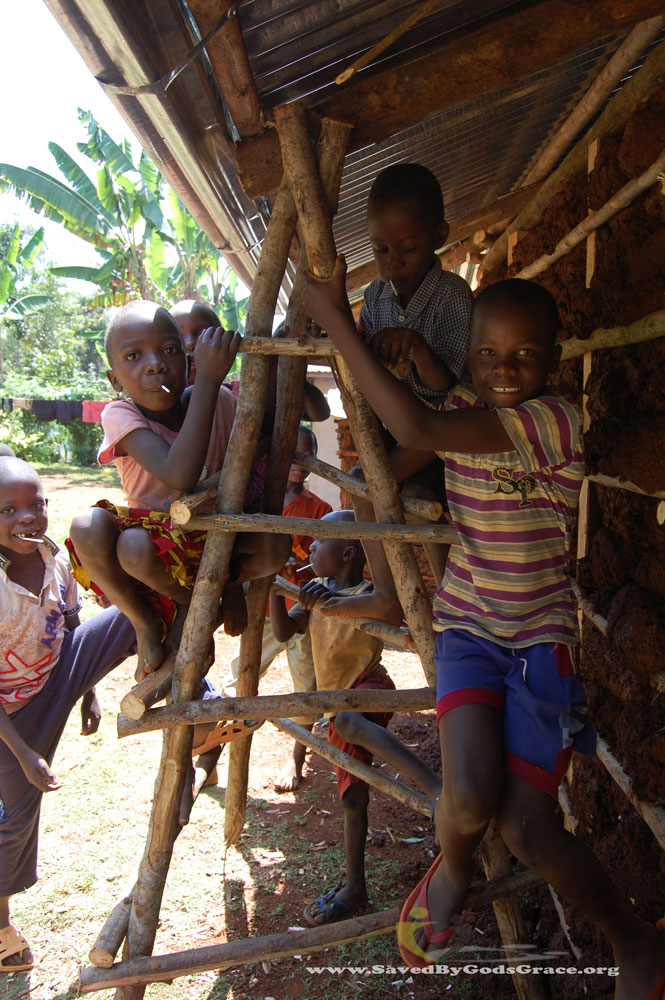 We left before the completion of the walls but it sure looks great (compared to her old house on the right)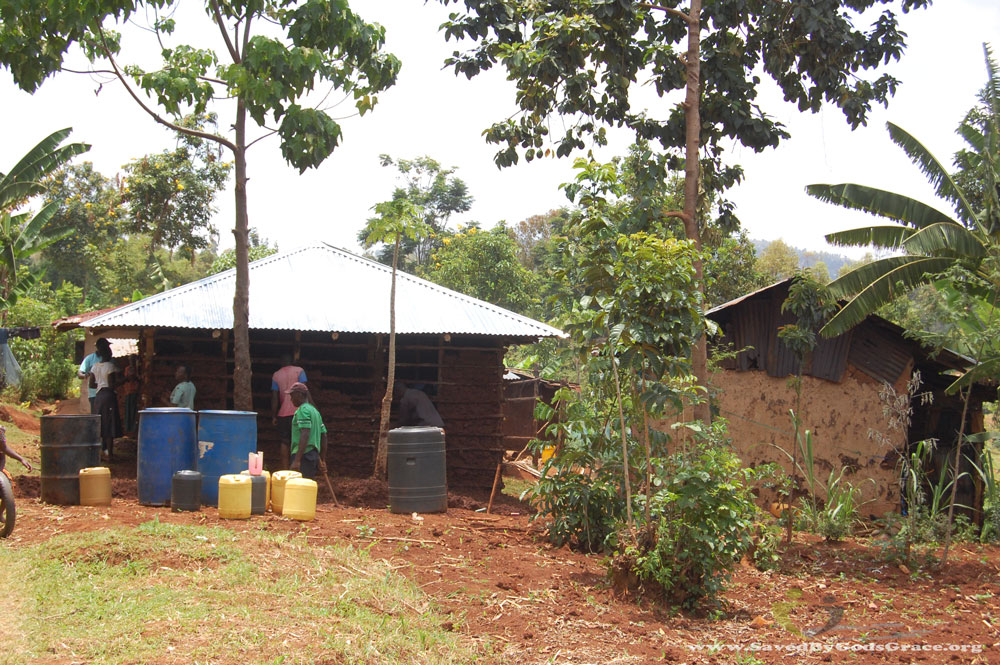 Now for a couple of "just because" photos….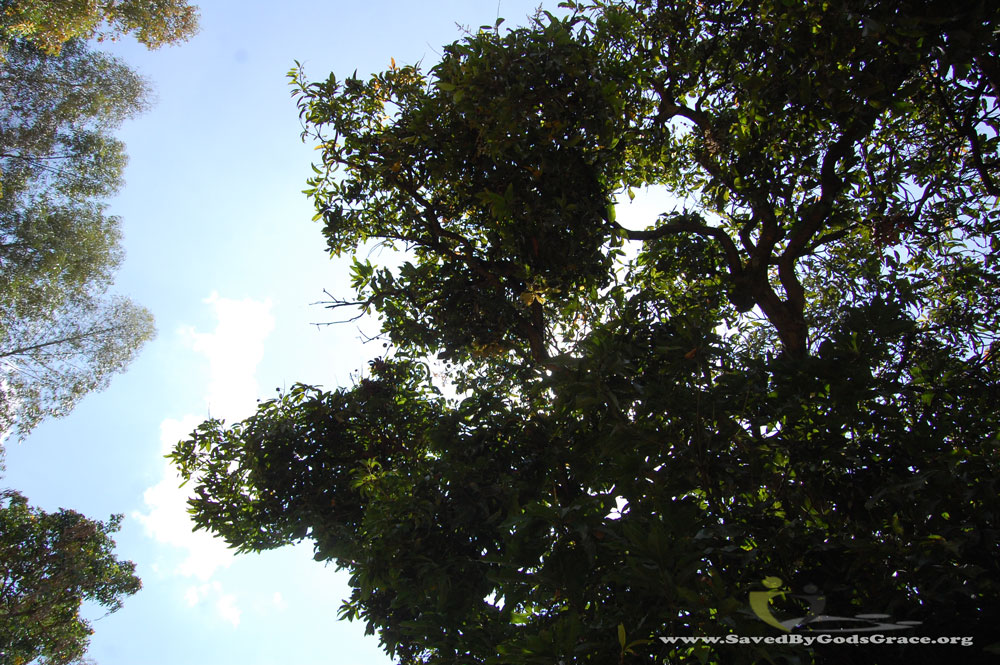 Chuck and I took a little break to lay under the shade of a nice, big tree 🙂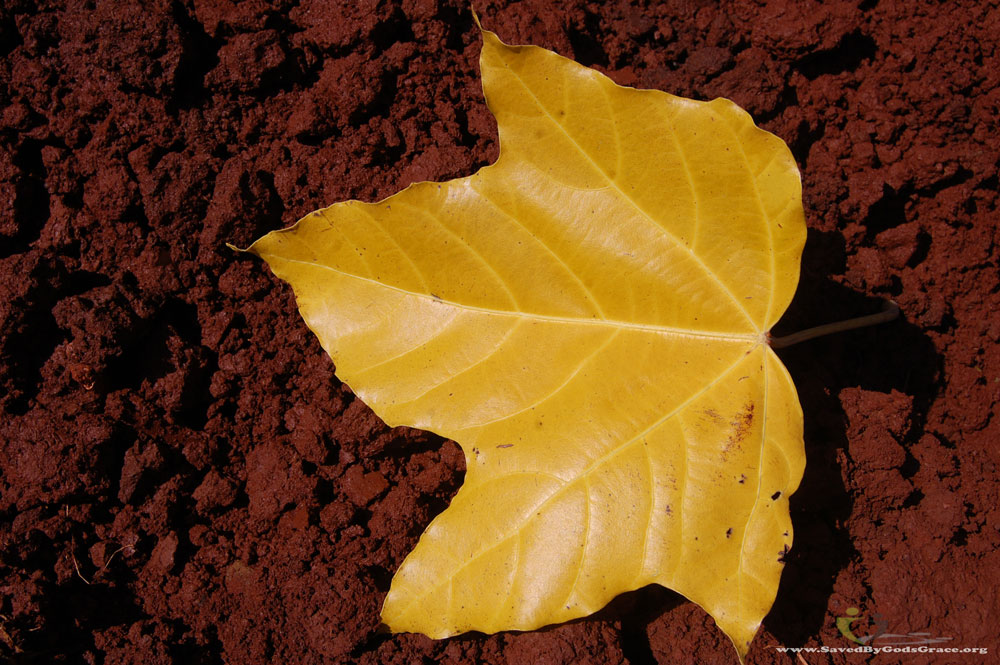 Loved these colors together!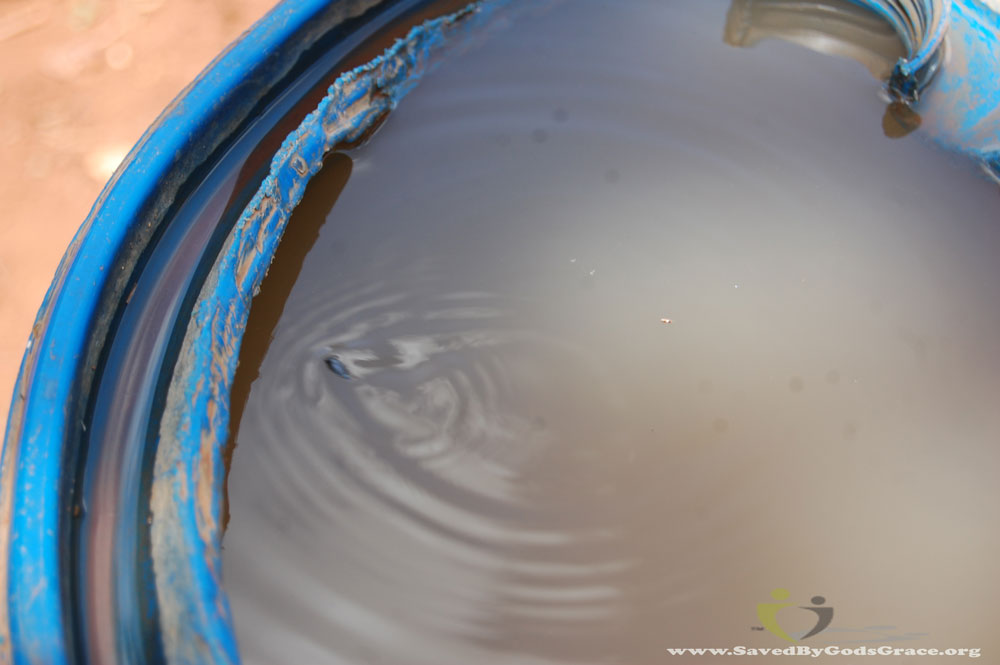 Tradition says if you capture this bug and let it bite your breast (ladies) they'll grow bigger!  I say it's because of the allergic reaction but who knows…no I didn't try it!
That yellow leaf is huge!
This girl can sure cut skuma quickly and she can handle a knife pretty well too!
In the afternoon Chuck and Joseck went to a nearby town to get a part fixed on the truck.  They left around 2pm and at 6pm they still aren't back…nothing is ever simple in Kenya!  But while they were gone the ladies went into the market and I got a few braids in my hair.  As they say, when in Kenya!  Never had this done before…they may be a bit tight but maybe in the states some coloring is in order 😉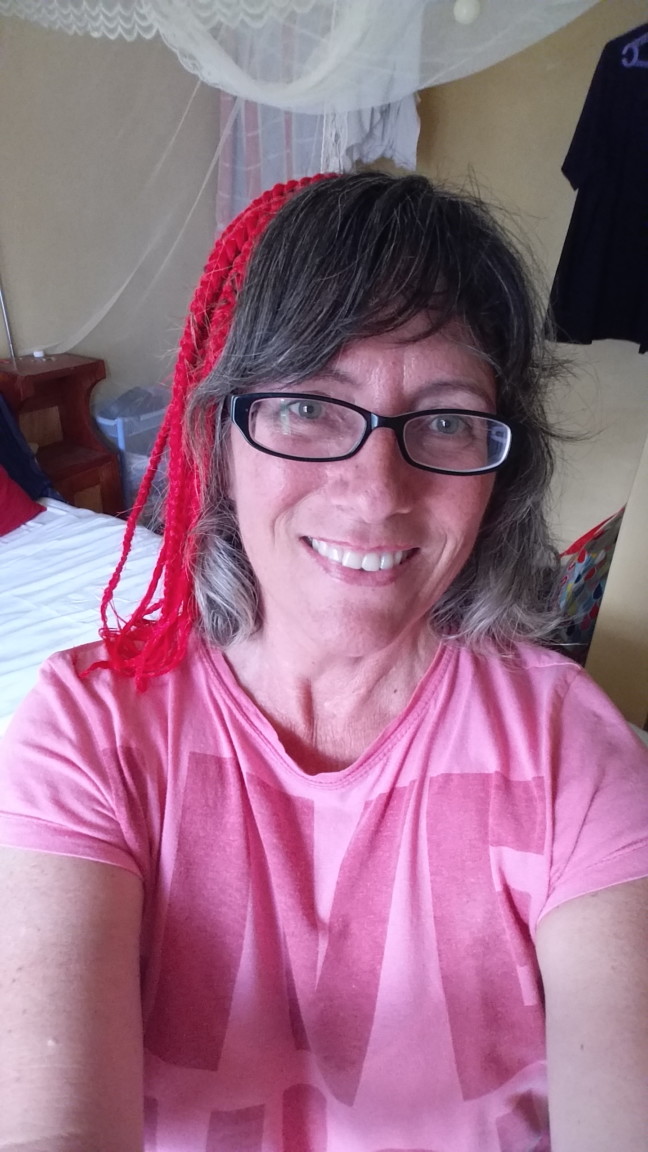 What a joy to see grandma so happy about her home.  Her grandchildren had gone into the home and stuck twigs in the corners to decorate, but grandma didn't approve and quickly took them down!  I think she'll decorate how she sees fit.  Some of the ladies were asking her to buy them mandazi (donuts) but grandma said, in her native tongue, "look who God has brought here to help me. Do you think I have money?  When I do have money I let it go, I don't keep it so if I had money I'd buy mandazi."  I'm so thankful we were a part of providing a safe home for grandma and her grandchildren.
If you'd like to help with another project like this please go to our donate page to set up your recurring or one time donation.  Every little bit helps!