Most of this post was on my personal Facebook page but thought I'd also share here.
Yesterday we got to see Revival Worship Church's new toilet facilities!  They are still under construction but our C4KK volunteer work force is doing a fantastic job!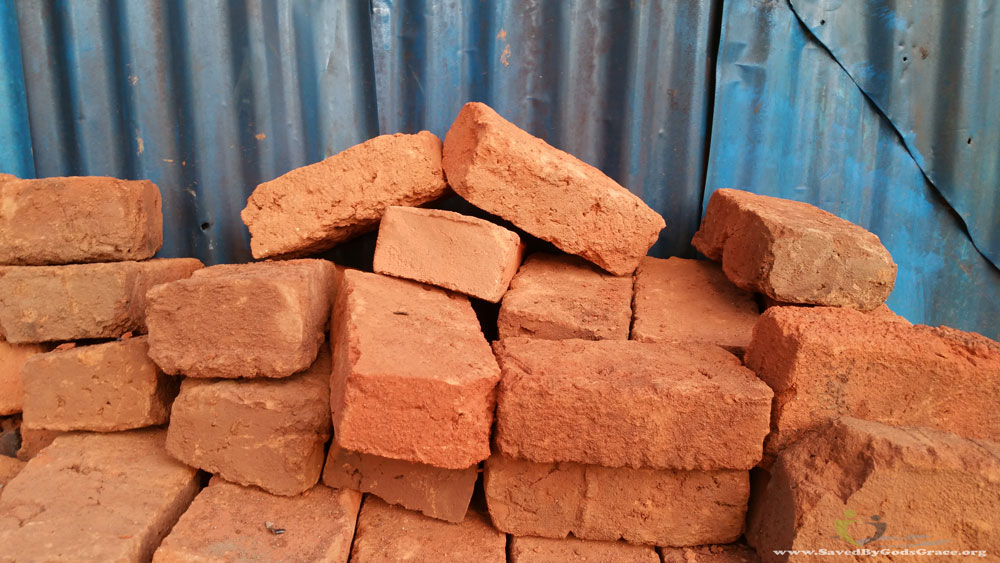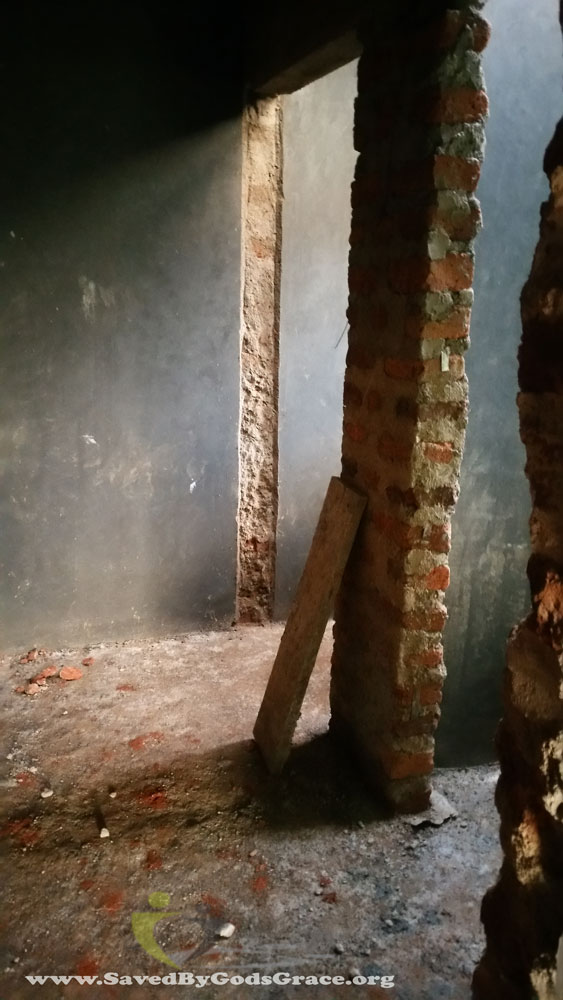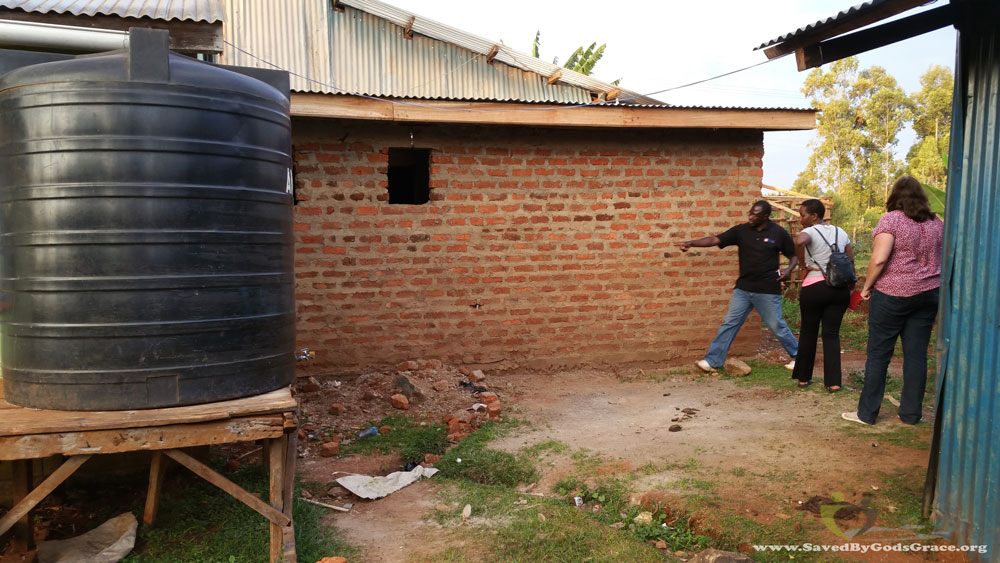 Pastor Benard was there to give our visitors a tour and to show us where he does his church business (counseling, etc.)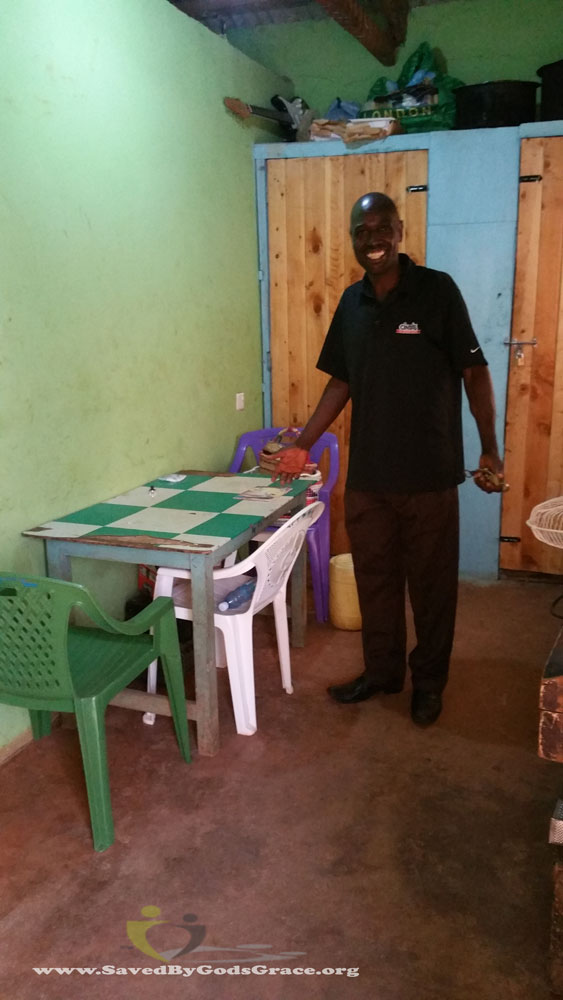 The church has a beautiful compound with lots of room for expansion, or whatever the Lord wills for it!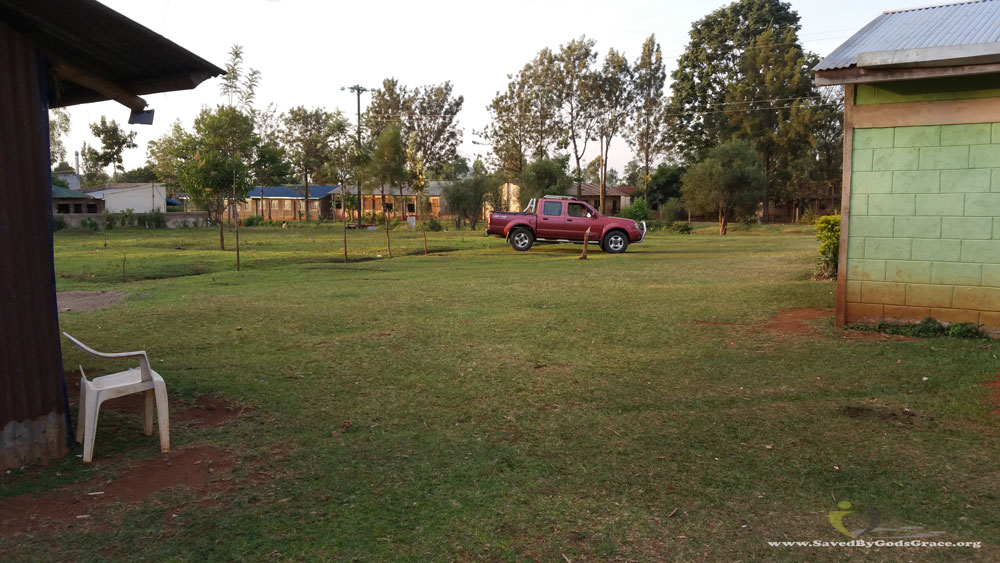 After visiting the church we headed over to the Bishop Norbertus' home for dinner.  What a welcome they continue to give us each time we see them!  Power went off just before we started dinner, but candlelight dinner with friends is even better!  Plus the rains came in to create a beautiful, cool, breezy evening.  By the way, power just came back on about 24 hours later 🙂  Thank you Jesus!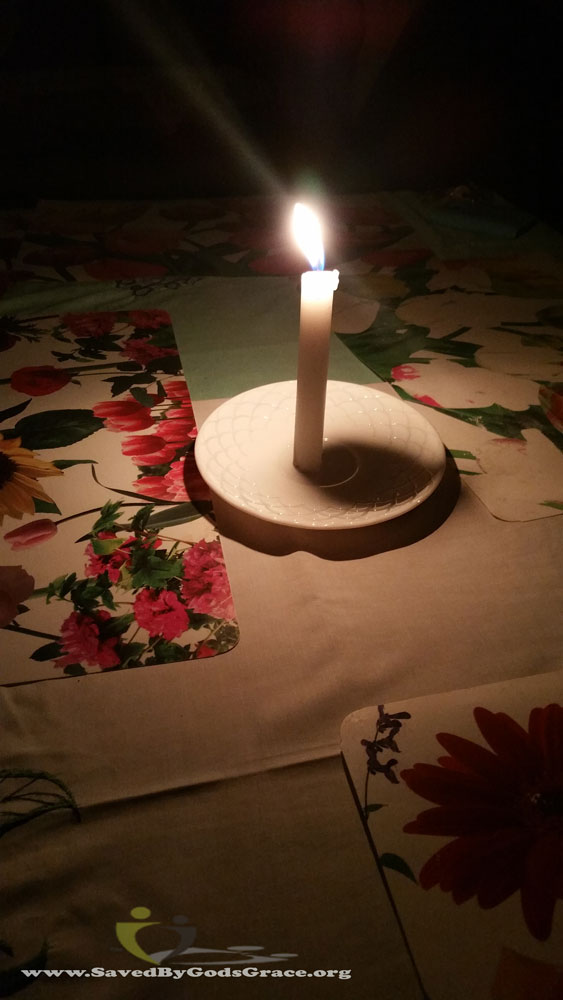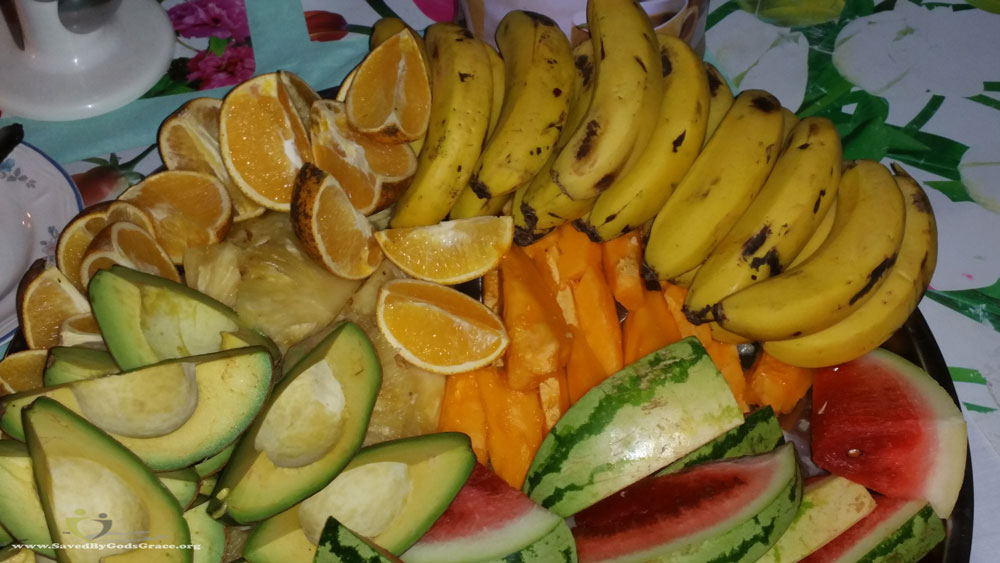 Dessert was a small slice of cake and this delicious fruit plate!
Once dinner was done the rains were still ongoing so we gave Pastor Benard and Nick (a family friend and worship leader) a ride home.  We packed into the truck matatu style and laughed the whole ride!  Chuck is driving, me and Rosemary in the front passenger seat, Nick, Benard, Joseck and Deanna in the backseat.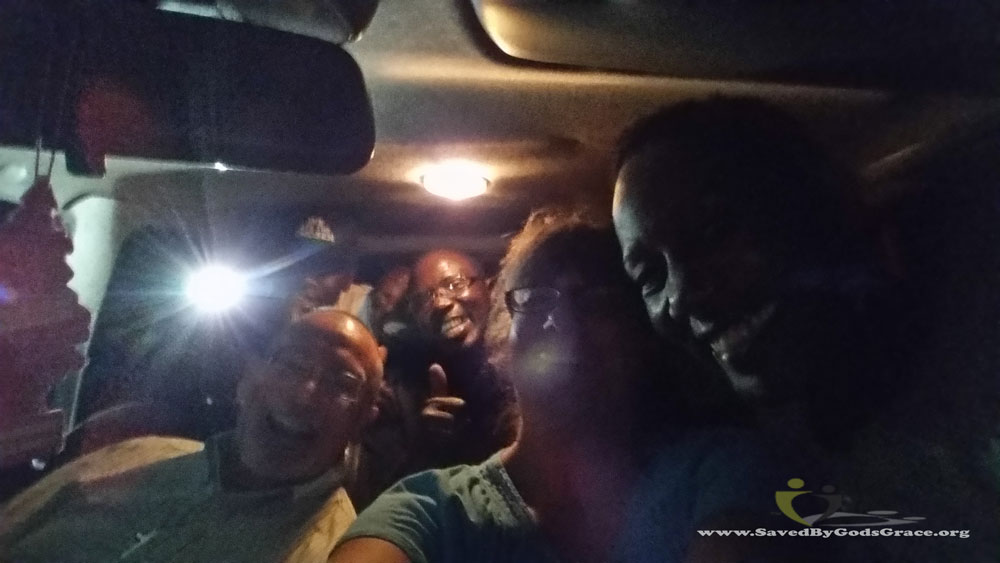 Of course we couldn't leave Benard's home without saying hello to his wife, Esther, and daughter, Excellent.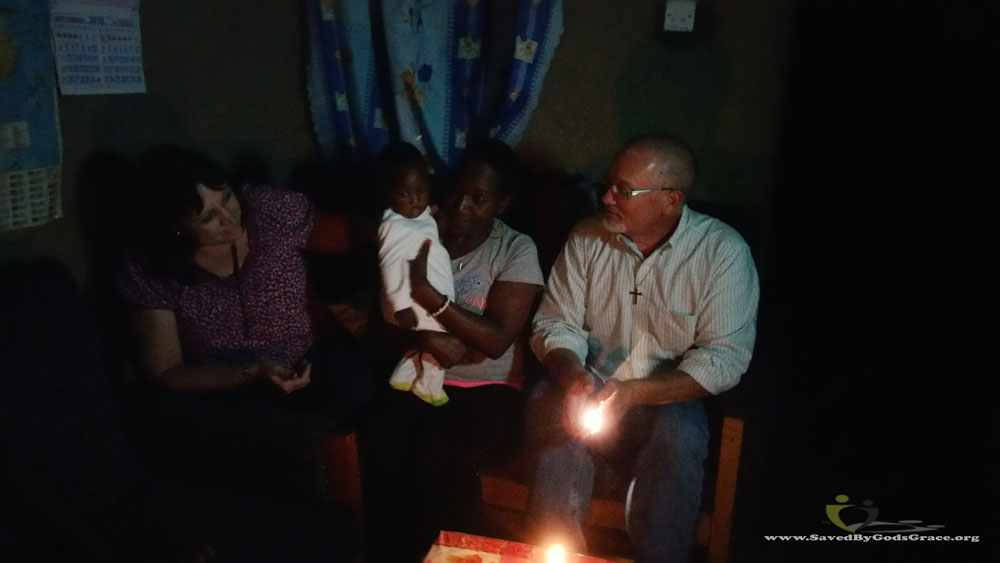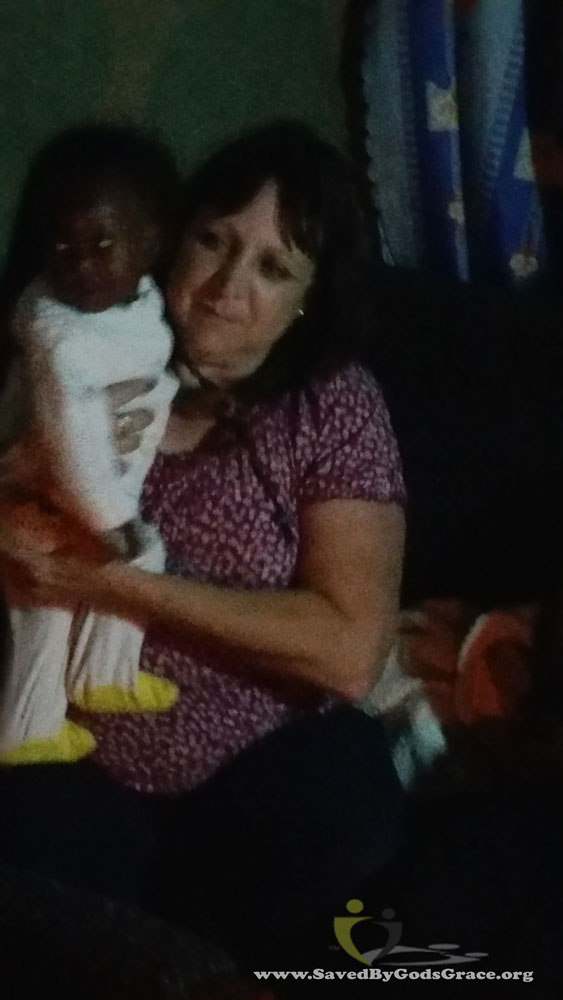 What a joyous evening being with friends!  Even without power the light was shining, rain couldn't keep us from laughing and God's provision was evident throughout the evening!
Today was a market day in Luanda so me, Deanna and Catherine (Joseck's wife) went into town to shop for a few items.  Deanna also got her hair washed and while she was getting shampooed I video taped a bit of the market.  This was kind of a quiet portion, but you get a feel for what the market is like.
Afterwards we had a small lunch before everyone took off for a tour of the local university, Maseno University.  I stayed back due to a headache (which is better now).
So I'm still enjoying the power being back on and charging everything up!  We'll be heading back into jigger treatments tomorrow and we'd appreciate your prayers.