Since it's still close to Saturday in the US I can post this blog as Saturday's and then hopefully get another out during my today, which is Sunday 🙂
Friday we went to a primary school to do jigger treatments on about 60 kids.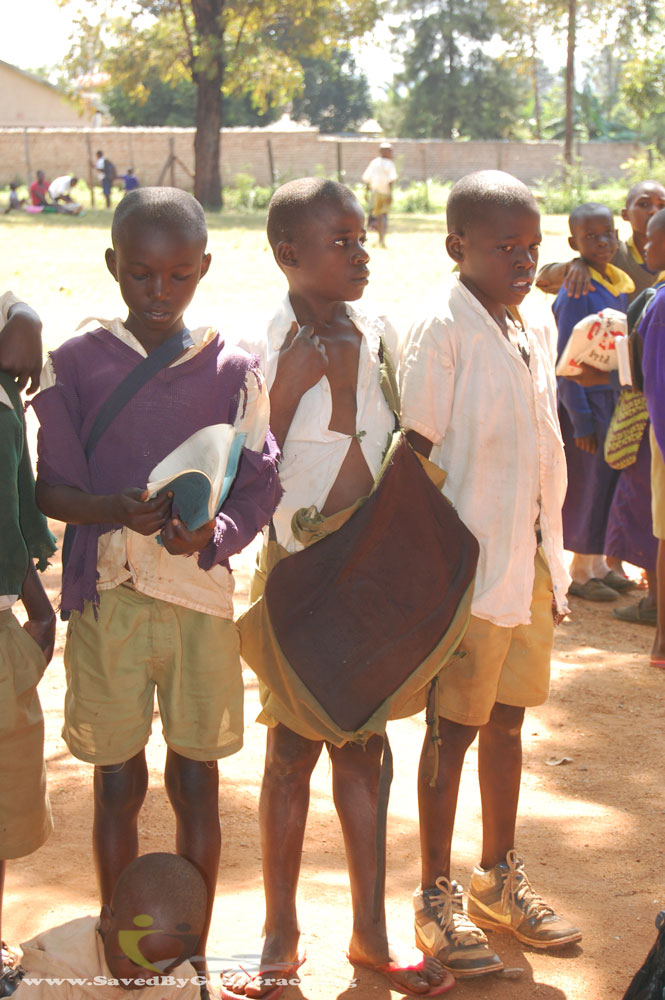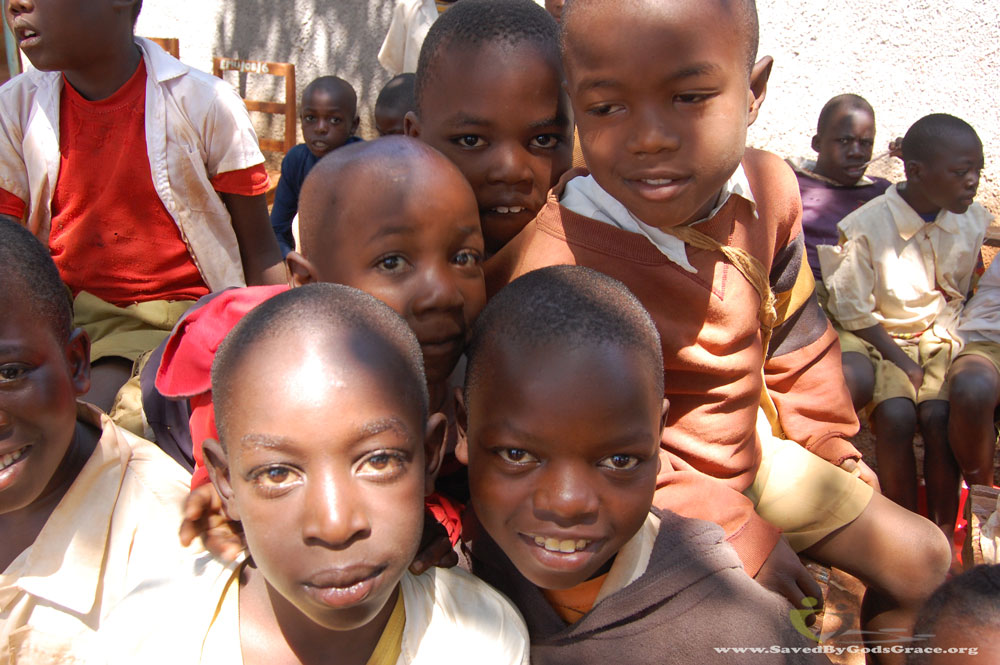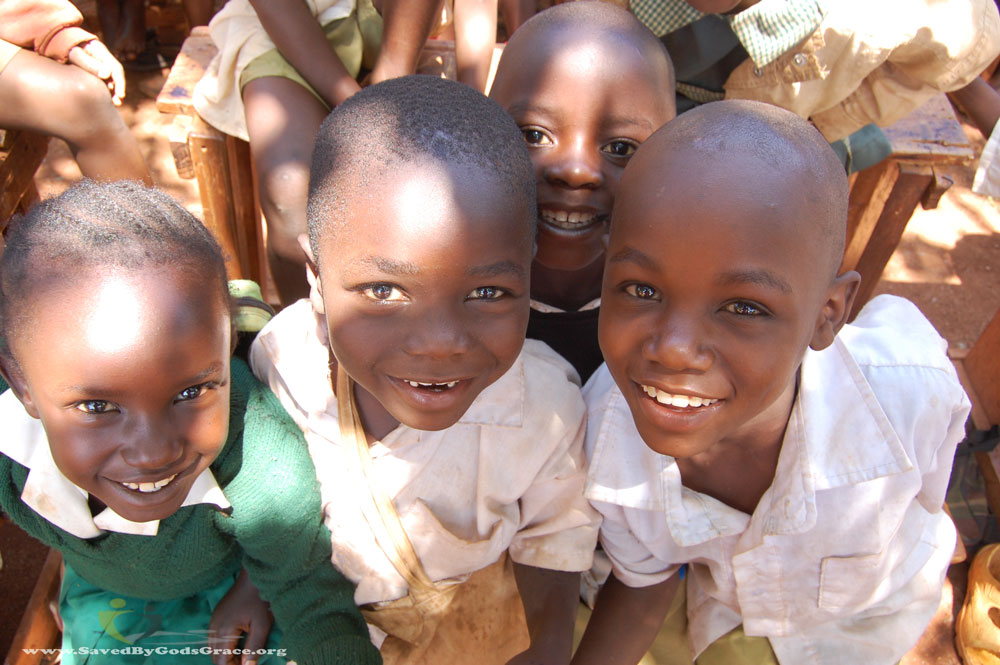 Rosemary was asked to encourage the 8th graders.  This is a big term for them taking their final exam to see which, if any, high school will invite them to attend.  Rosemary can really connect with these kids since she grew up in similar circumstances and environment.  She certainly is a blessing to us and them!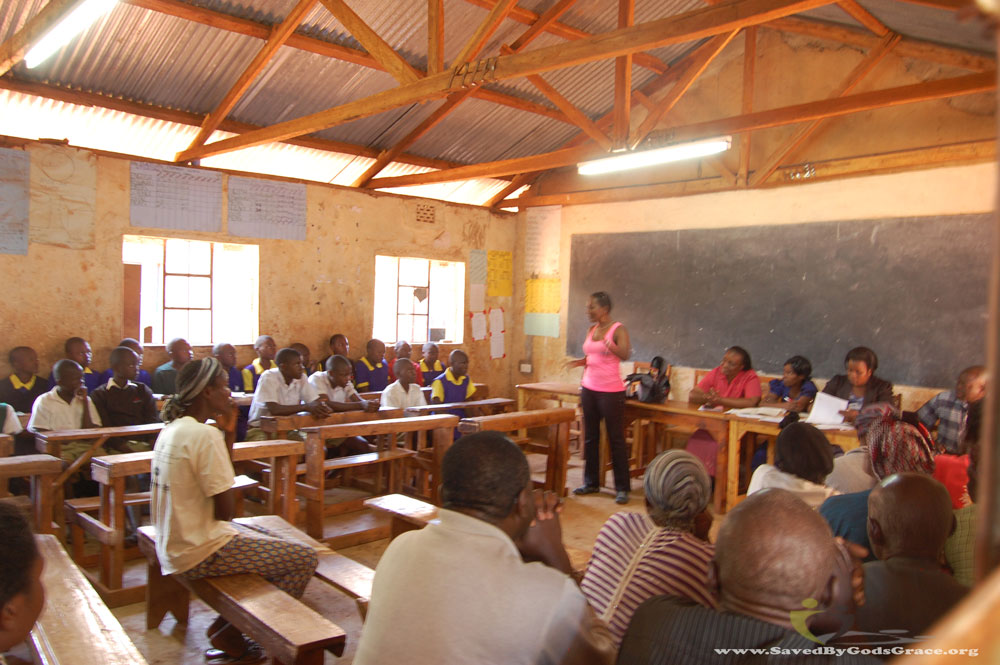 Deanna had fun with the kids (most of the school population!) by blowing up a medical glove and simply tossing it around.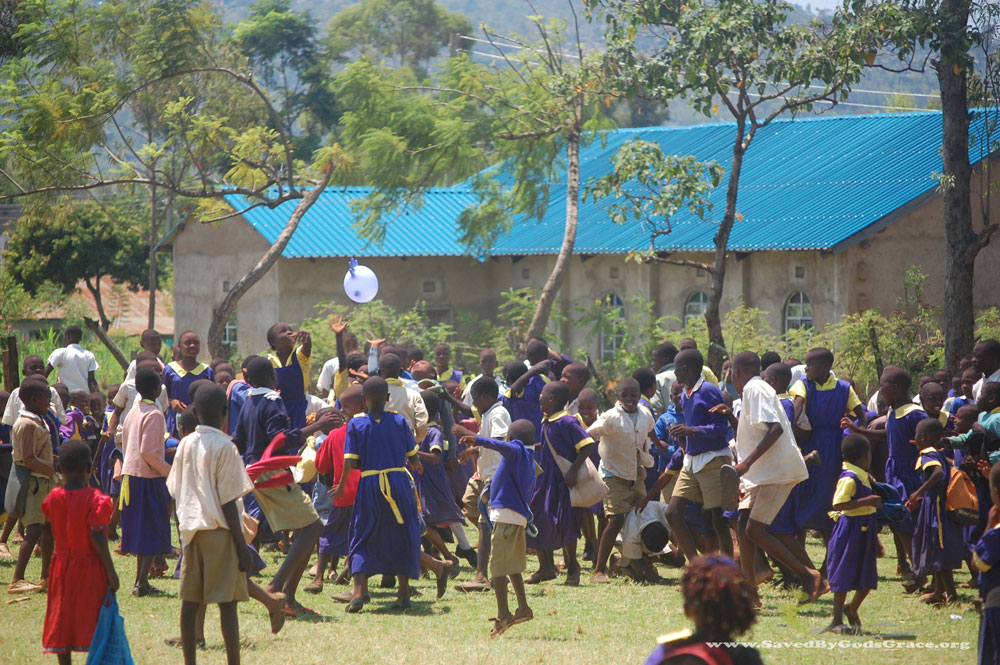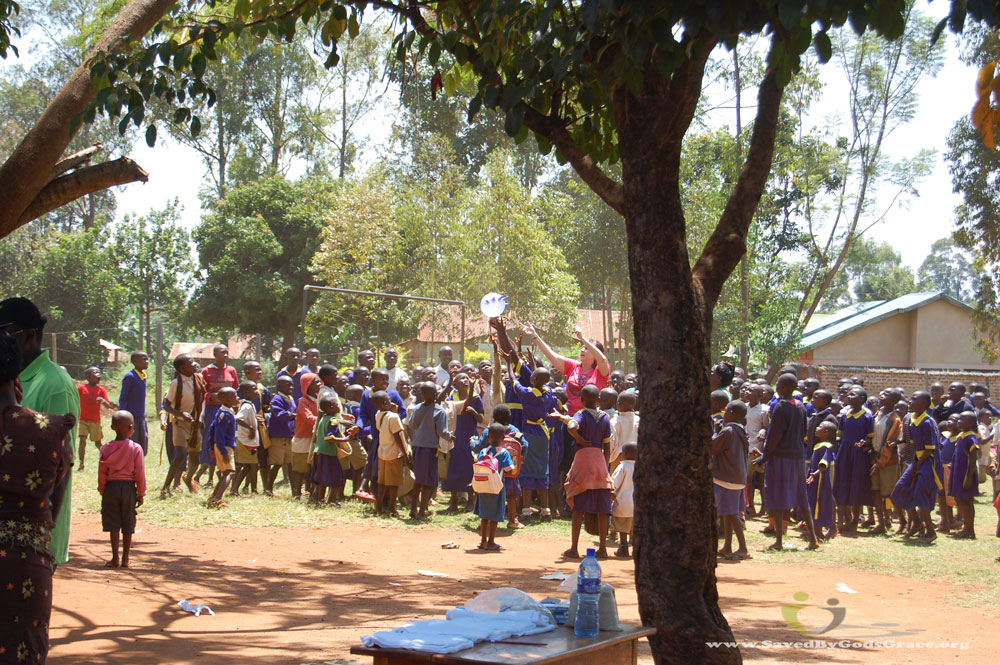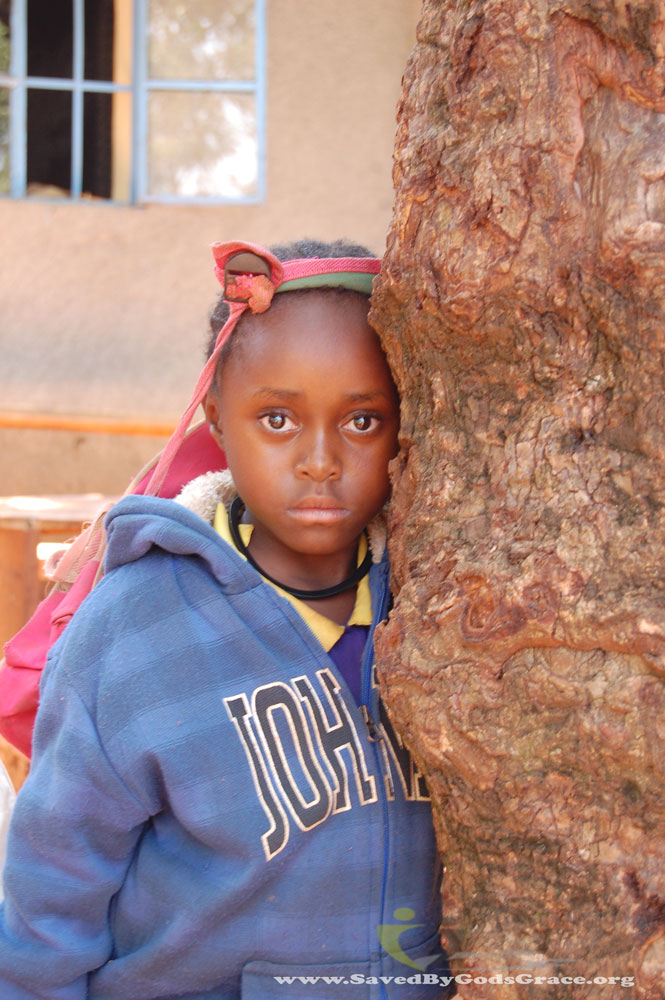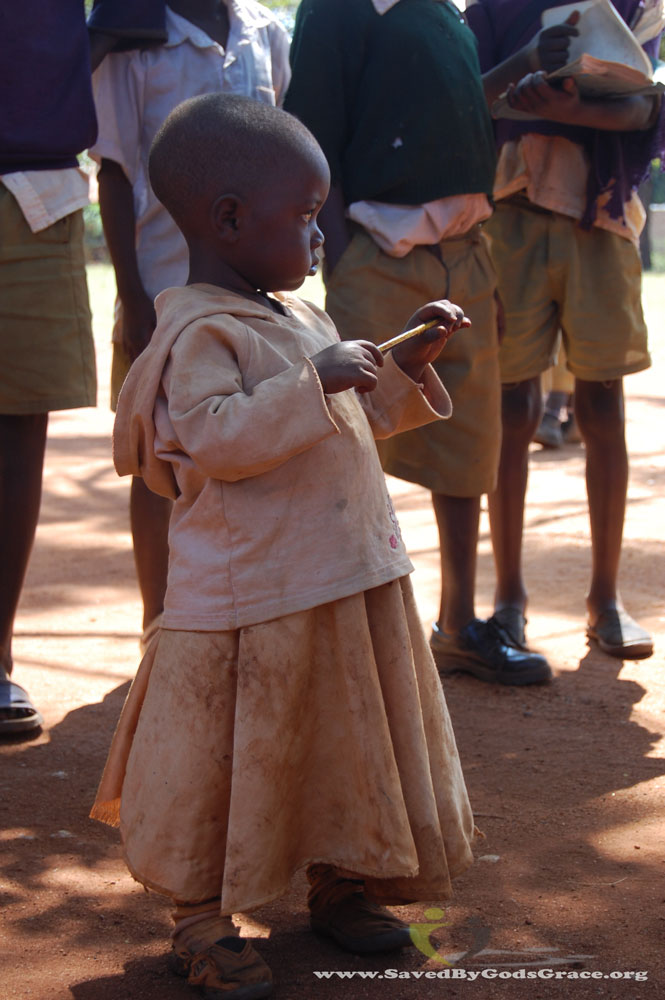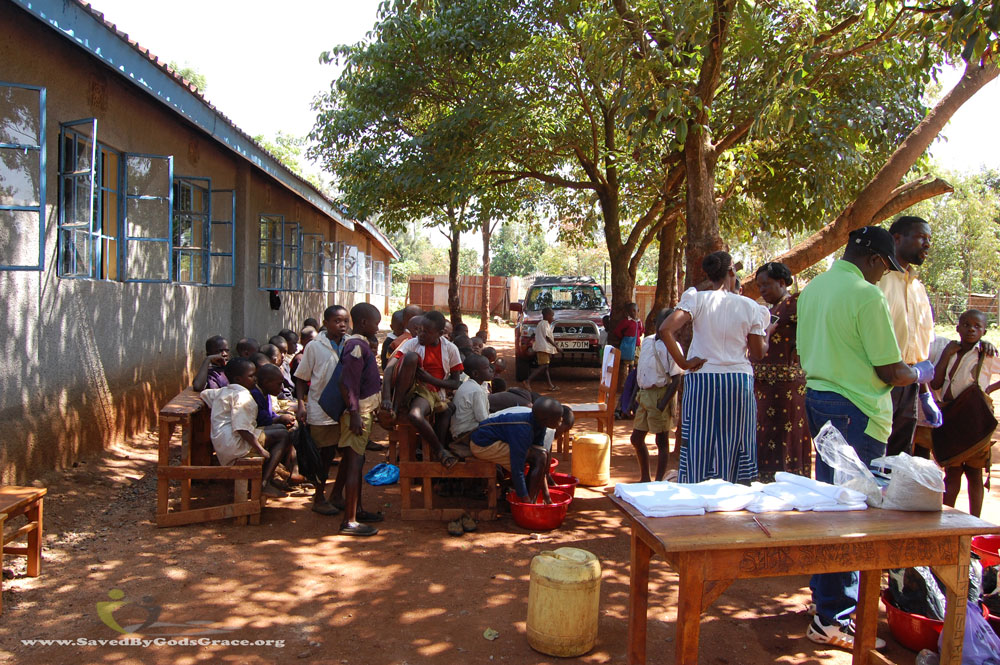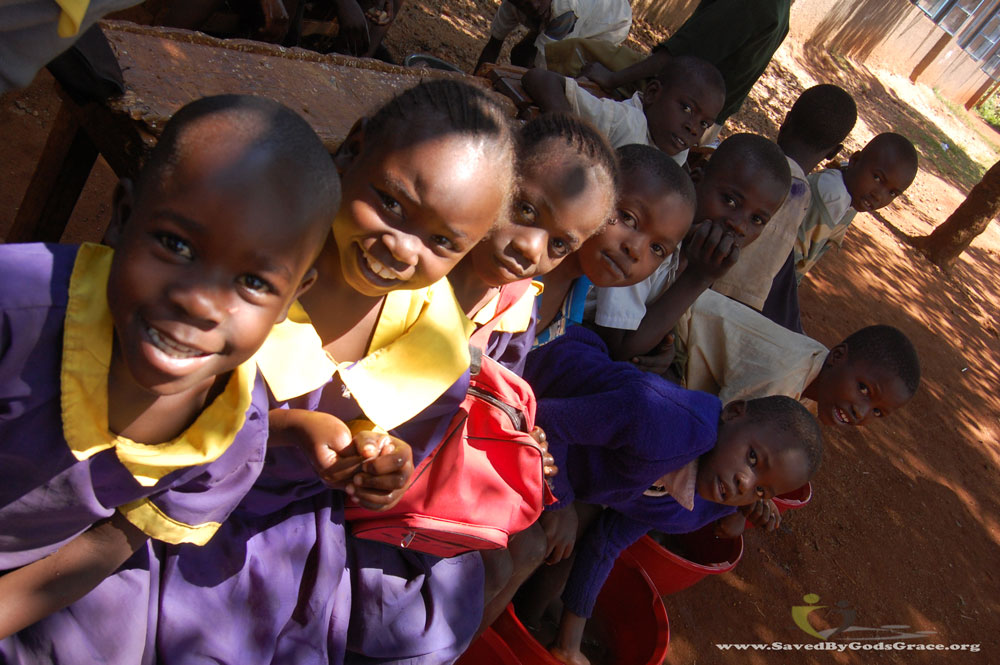 After this we visited Moses with Dr. Raph to check on the progress of his leg.  Swelling is going down and the doc is optimistic on the healing process.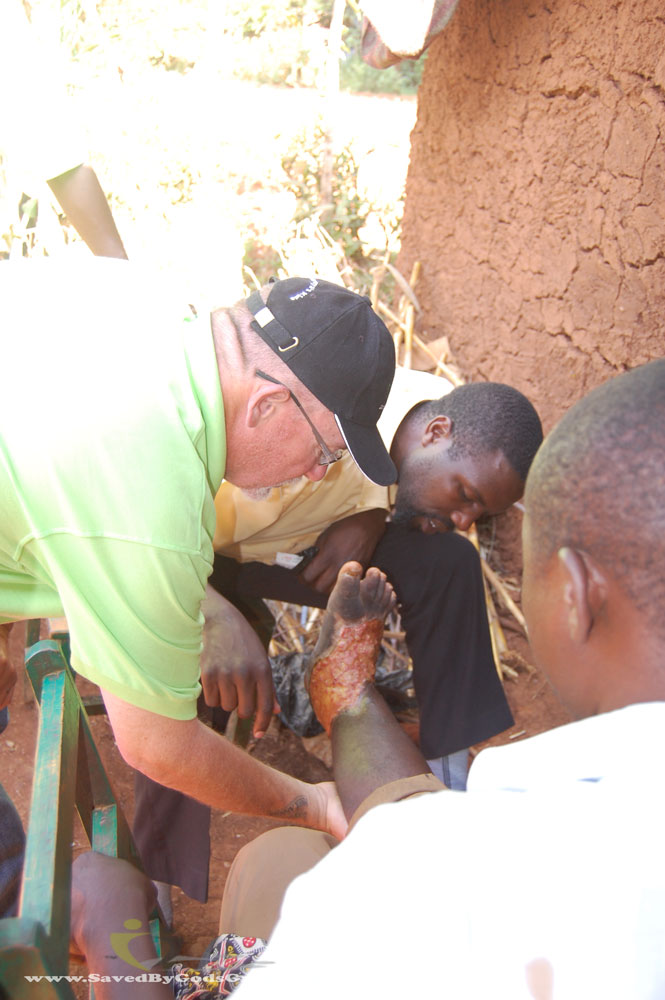 Then it was time to get some timber to begin construction on a grandmother's home.  This took all afternoon and into the evening…this is Kenya!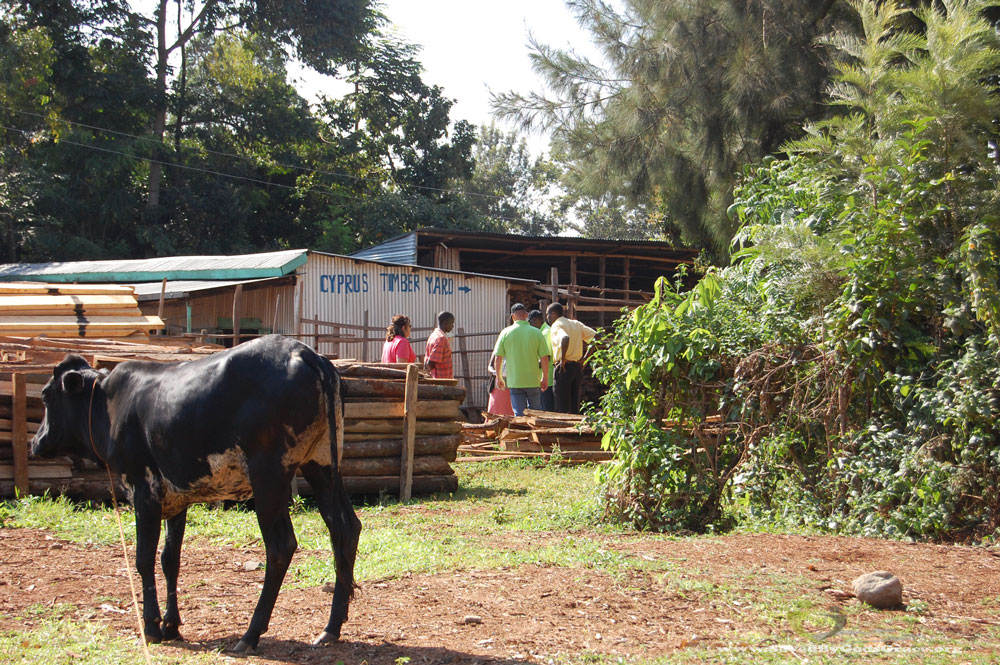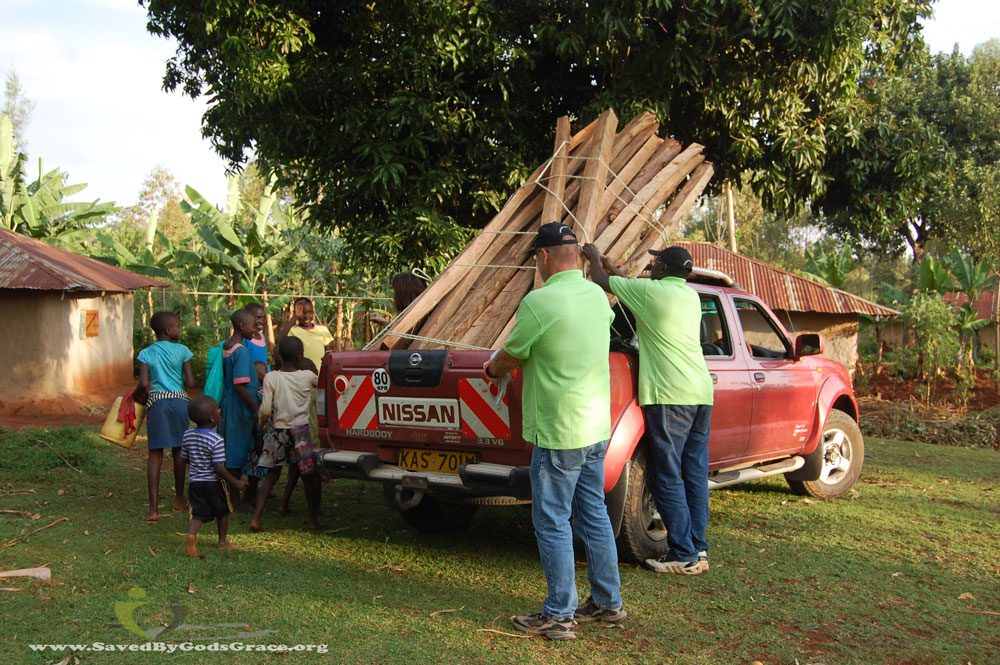 This is looking out the windshield (windscreen here in Kenya) of the truck getting the final load (for tonight) of timber.  No street lights and people, bikes and motorbikes walking and driving without reflectors or lights!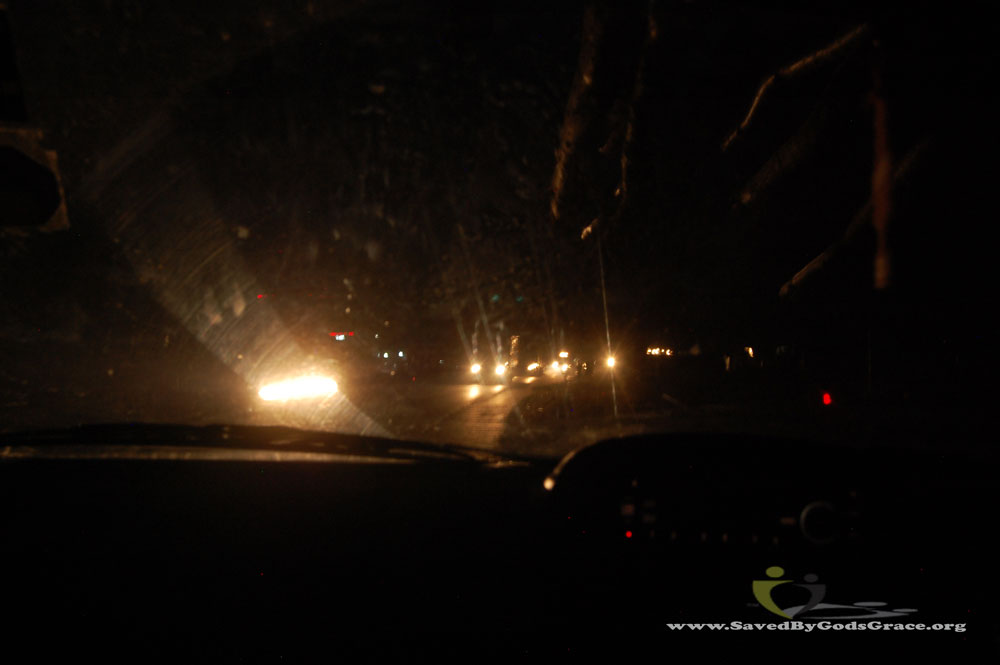 So that takes care of Friday…now for Saturday!  We started construction on grandmother's home.  Her previous home had a wall collapse and one of C4KK's volunteers erected a quick wall, but felt the home was too dangerous for her to live.  Now she's getting a new home!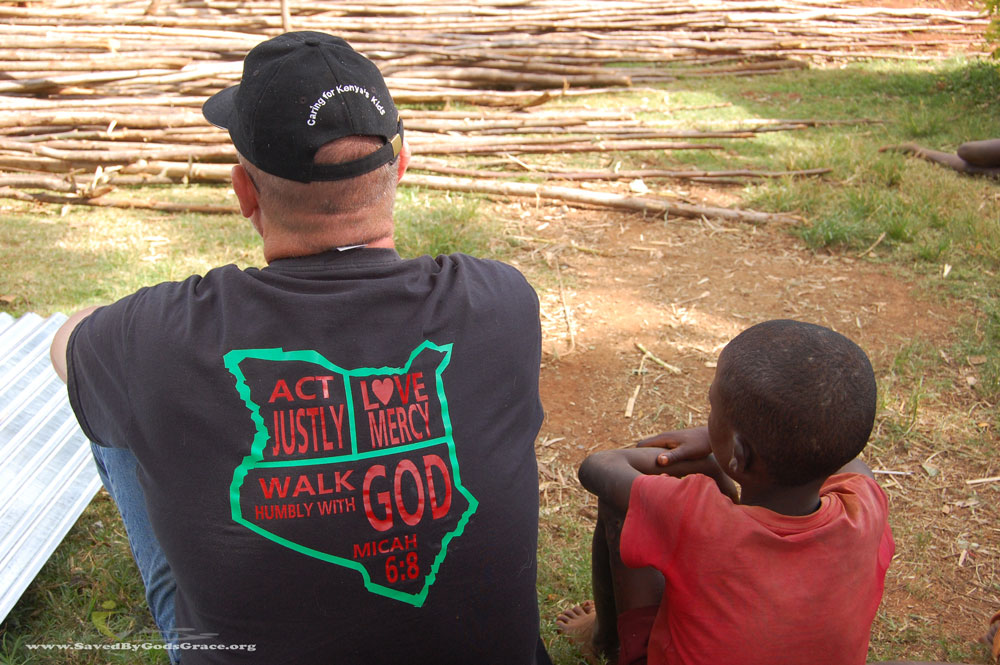 Cutting iron sheets with a machete and barefoot!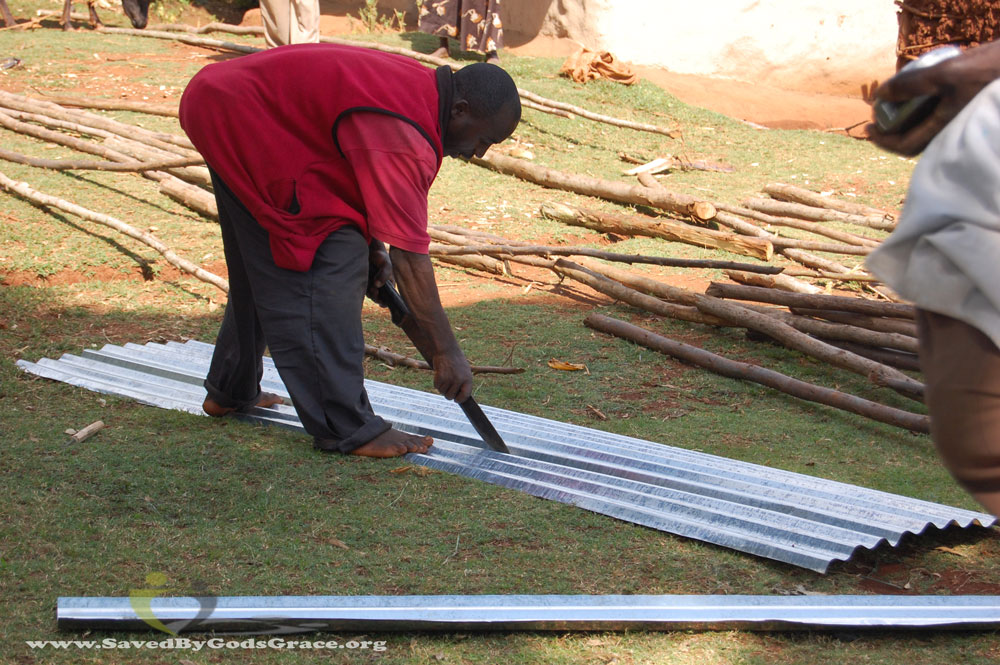 Since it was Saturday we had plenty of kids around for playing games!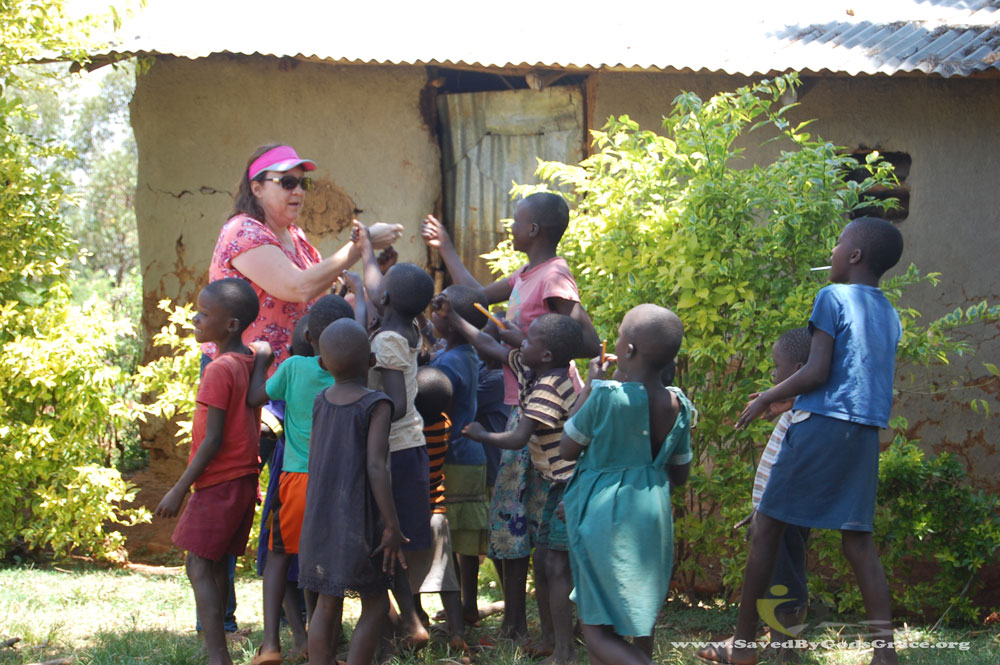 This is grandmother with Joseck and Chuck.  She looks pretty happy with the posts being put up.  Can't wait to see her reaction when it's complete.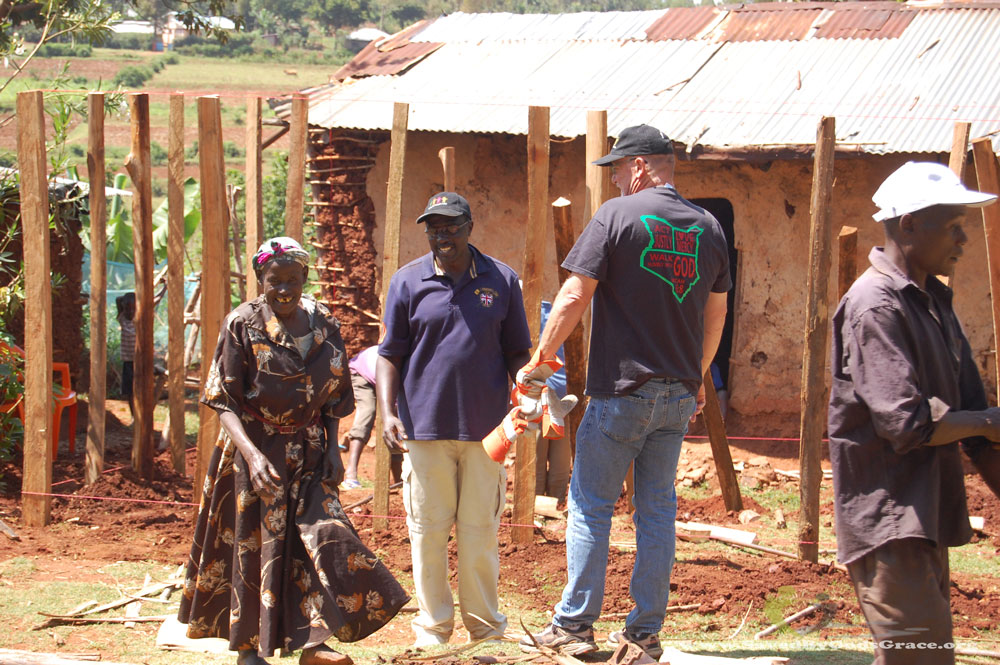 Grandma cuts down some food for the cows…she's pretty good with a machete too!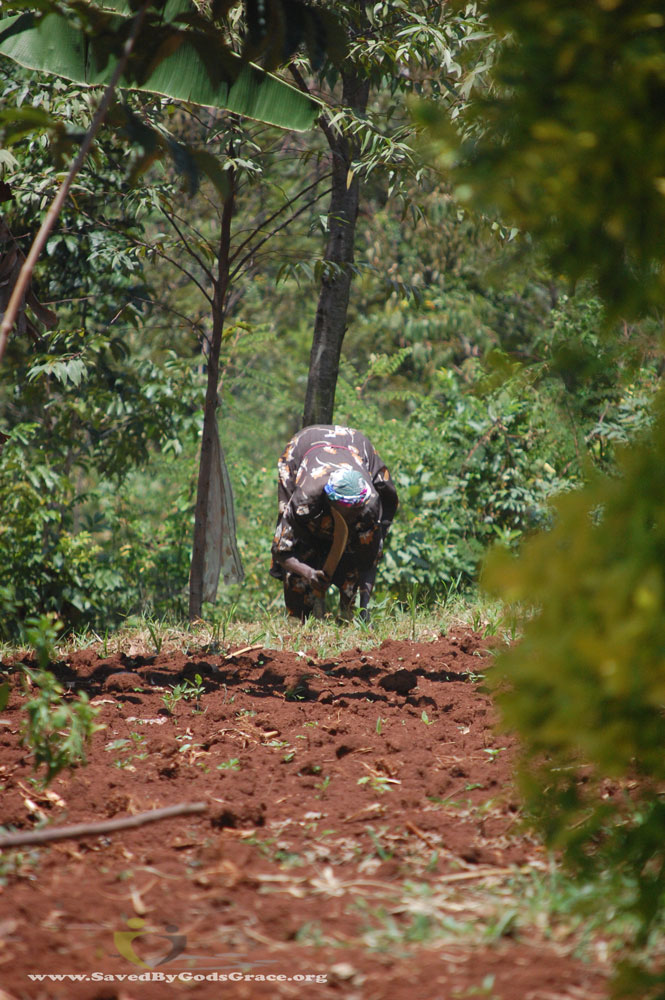 Even the kids got involved with moving poles.  They were really good helpers too 🙂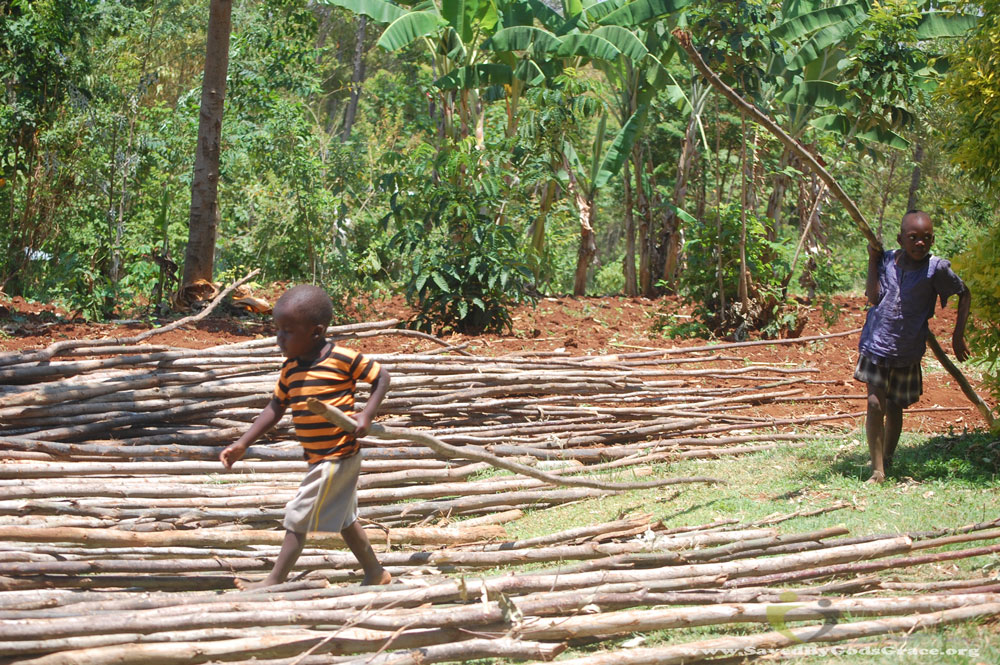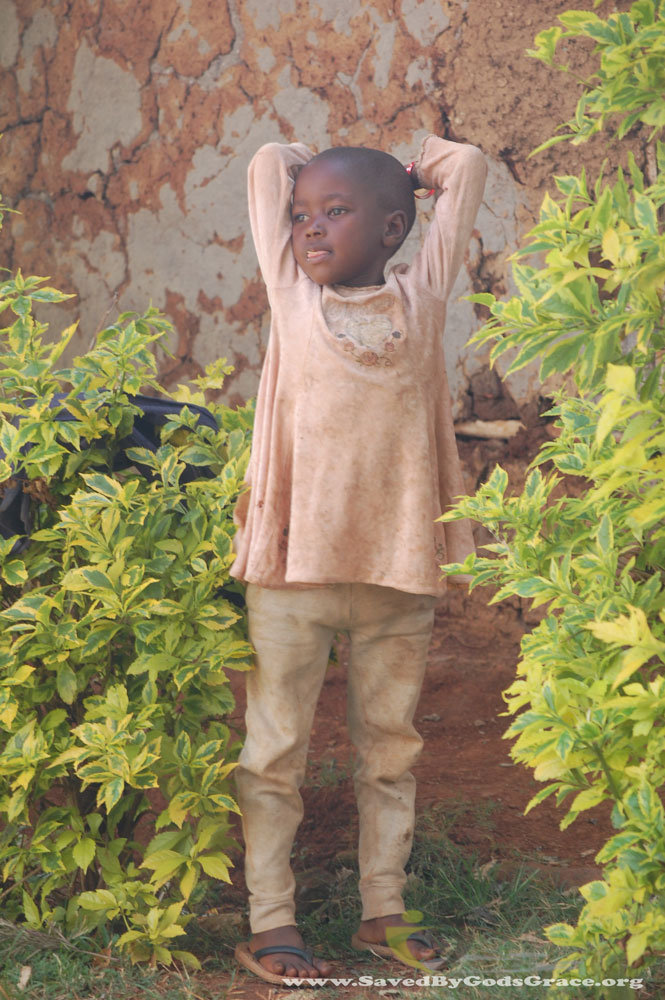 Just a half naked boy walking through the shamba (garden)!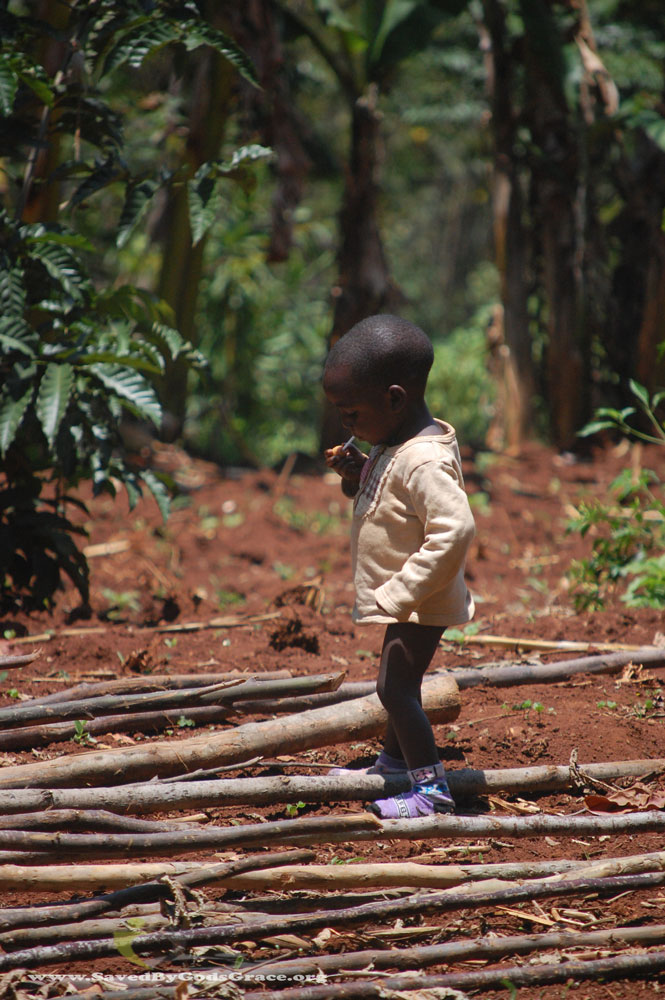 Nice hanging place for the machete, this is at the very top of the roof!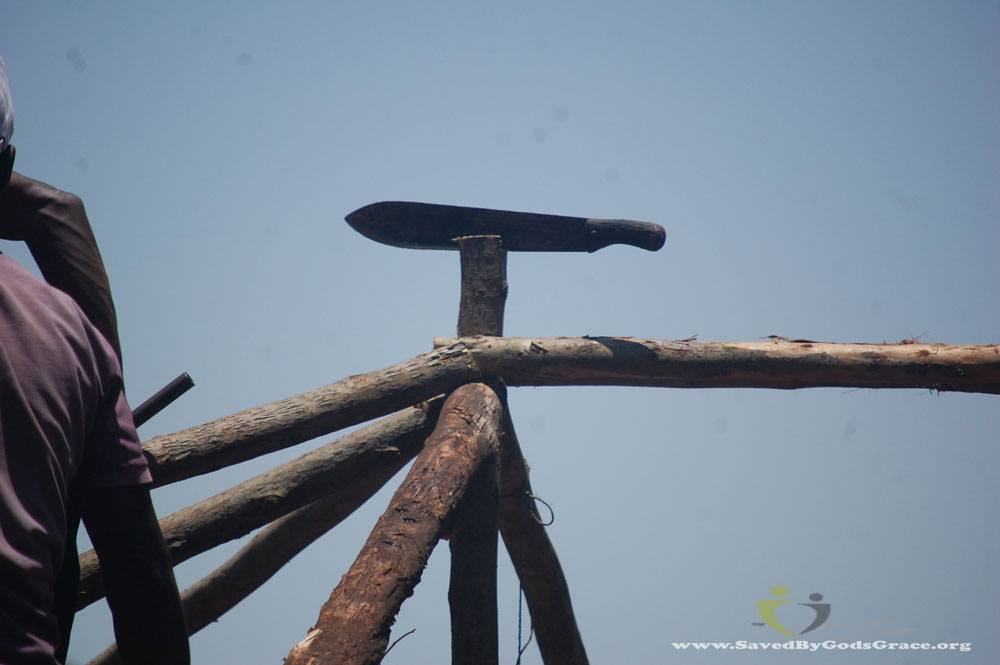 Again, Rosemary encouraging the kids.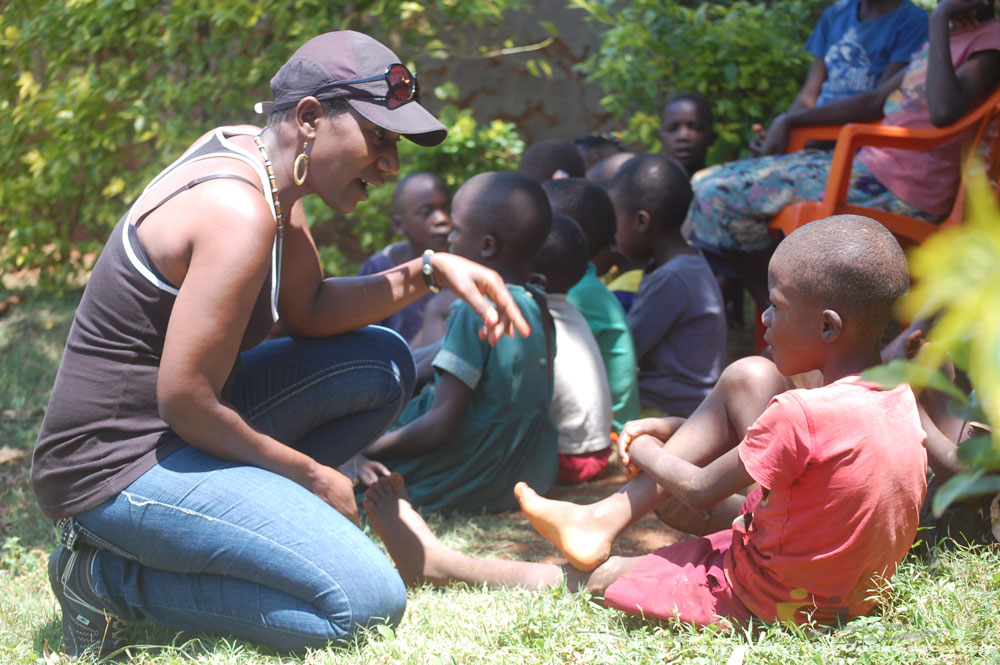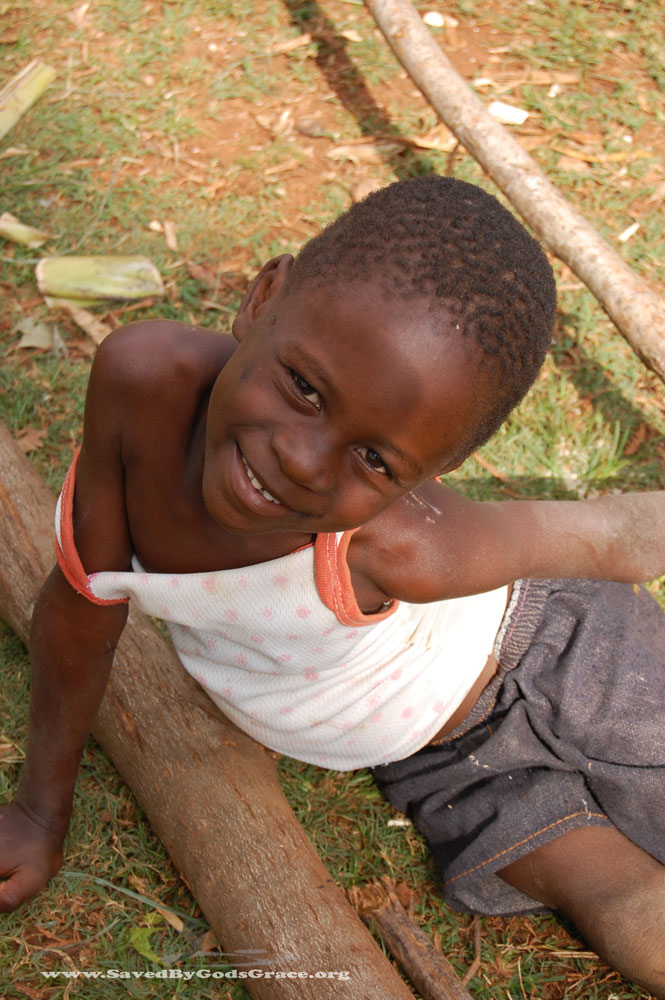 Once all the structure was up the roofing went really quickly.  These guys are professionals and work so well together.  Saved By God's Grace and C4KK is certainly blessed to have this group of guys volunteering their time and talents to widows and orphans here in Kenya.  Thank you guys, I pray God blesses you in your efforts.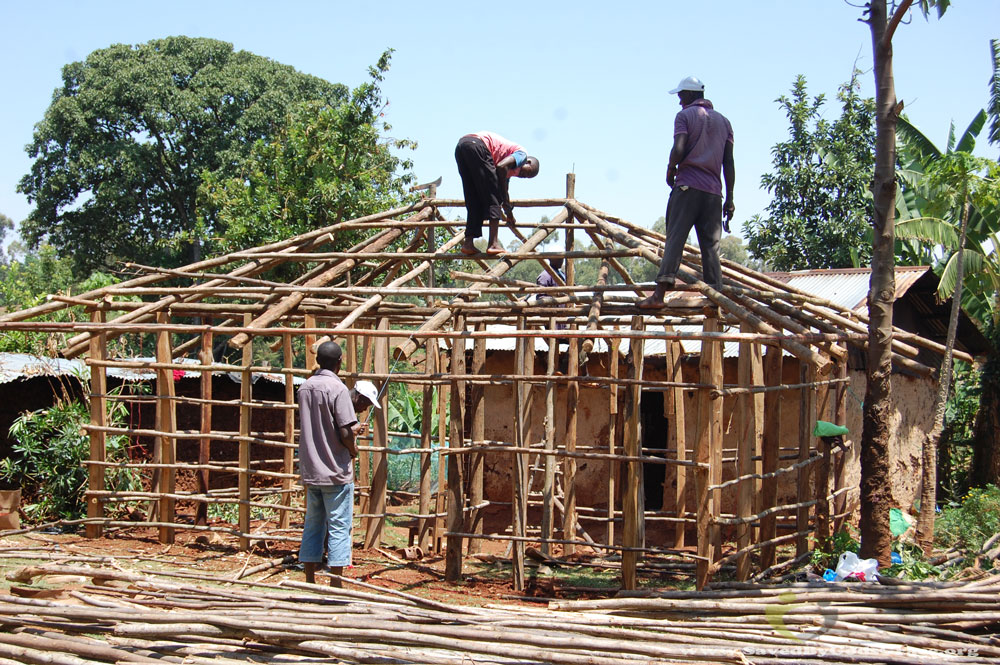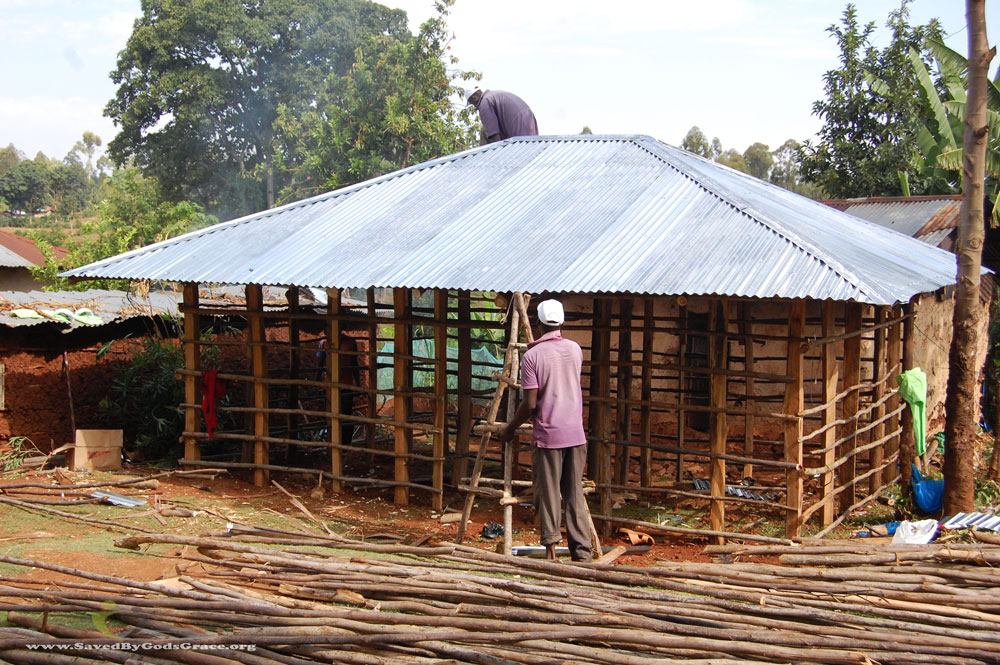 That's Rosemary in the middle of this group (she's got a hat on).  Bless her heart, she was sharing something on her phone with the kids.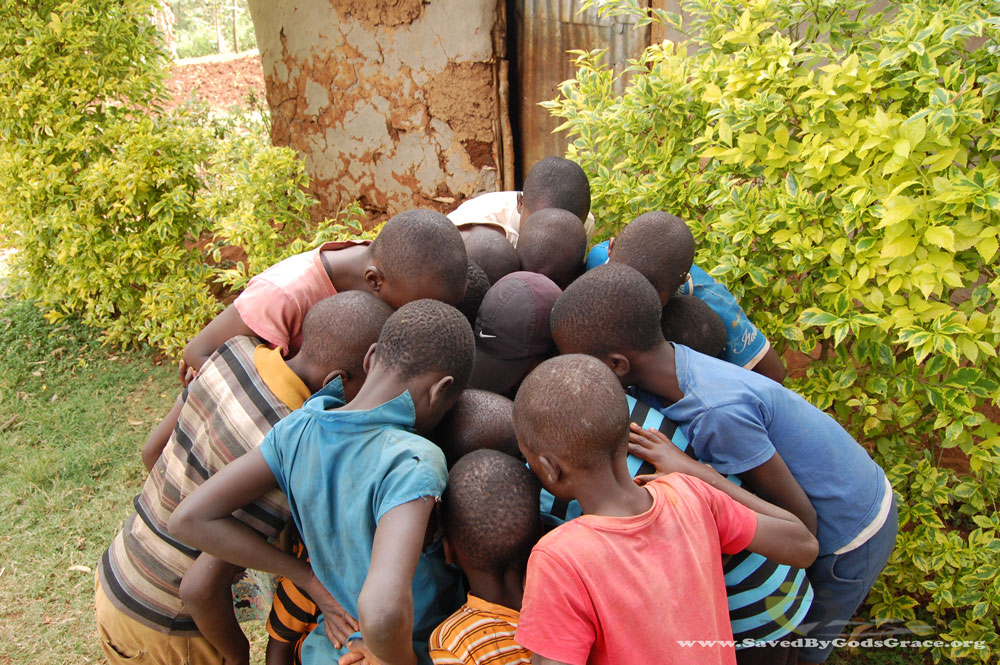 It's tradition for the workers to eat a meal in the new construction.  Grandmother prepares the table for them and then prays with and for all of us.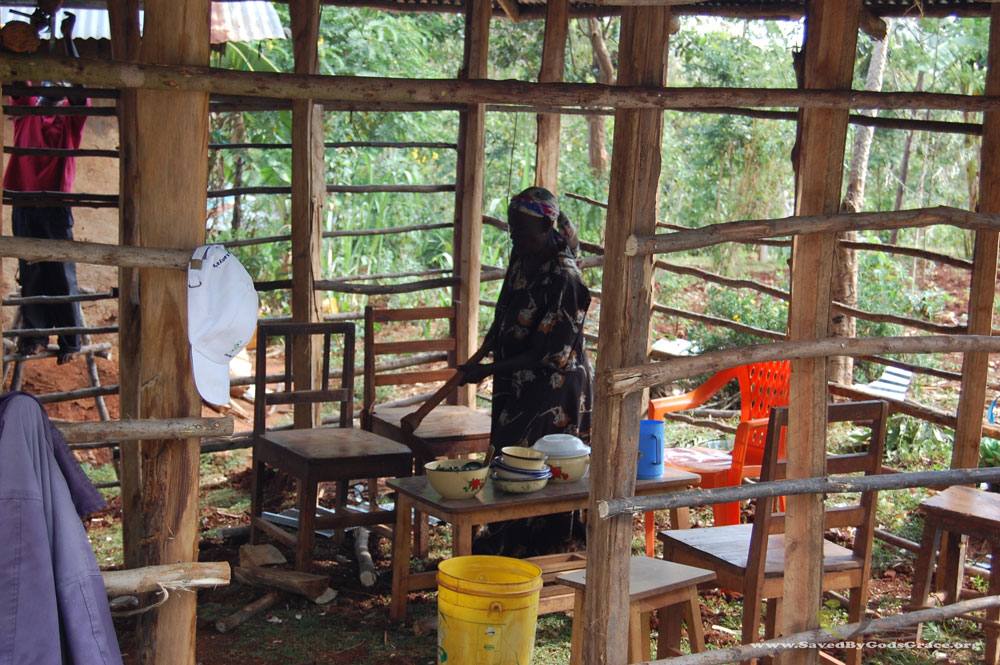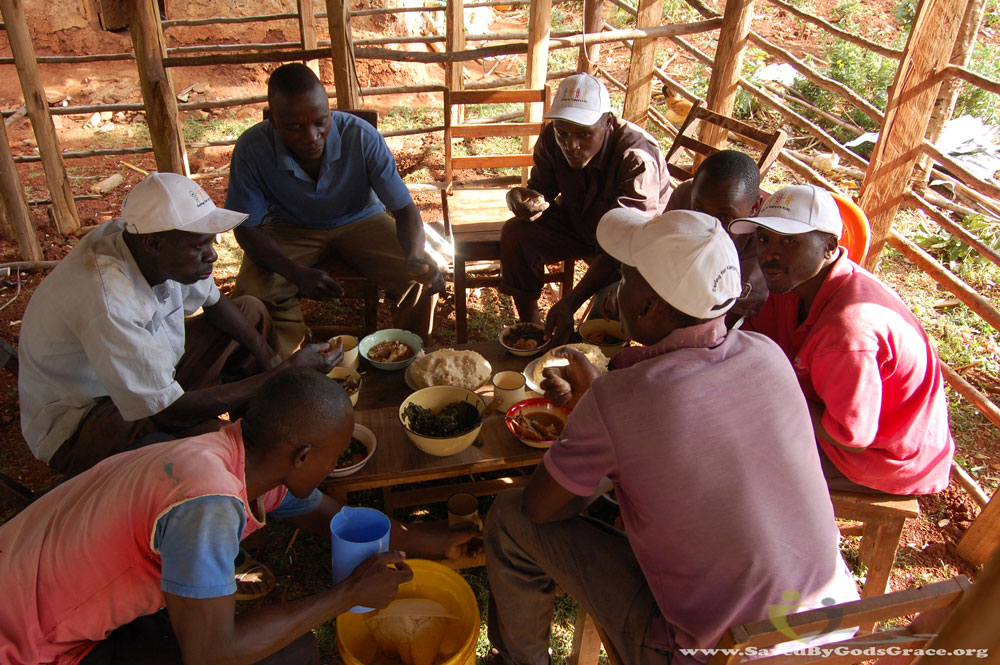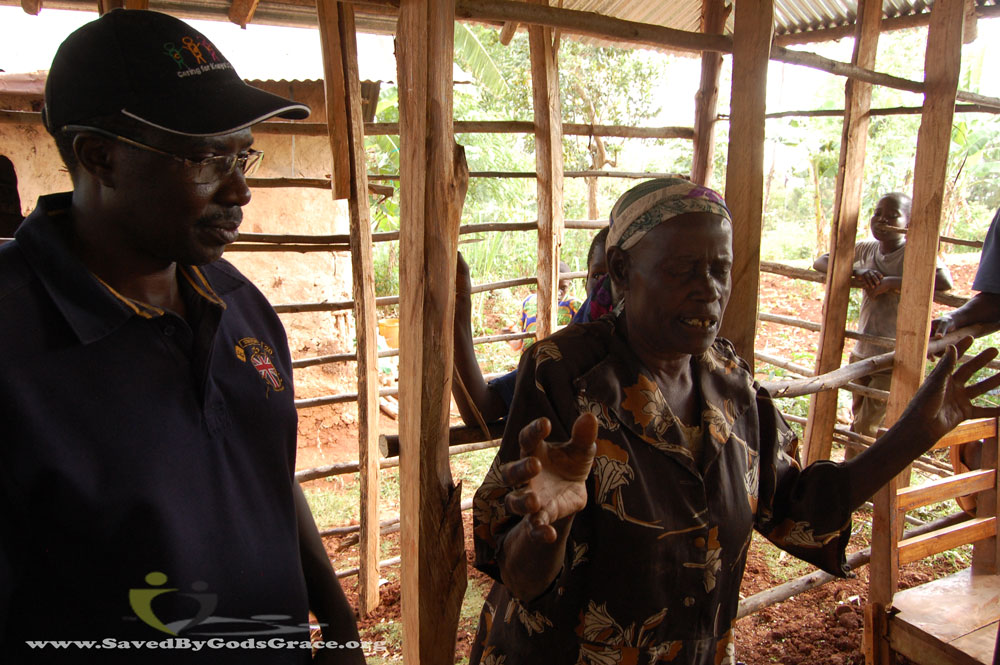 Now as if that wasn't enough for a full day, we then headed to a girl we helped with jiggers last week (sorry day's are blurring so I can't remember the exact day) to check on her progress.  She lives close to Joseck so we walked to her home.  We found her feet to be doing well but this is where she sleeps at night…under a table like a little dog.  We worked on her feet then quickly ran out for a mattress.  She will now sleep on a mattress instead of a cold, dirt floor.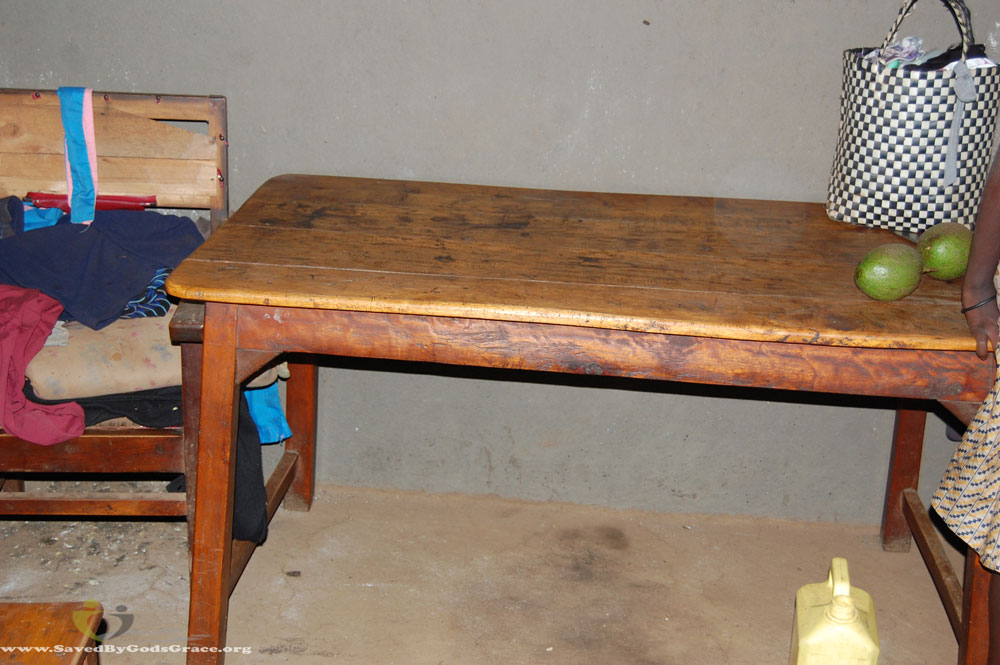 Once she was settled we showered and ran out to a church friends home for dinner.  It was a beautiful evening with friends and I met a smart little cookie, Peace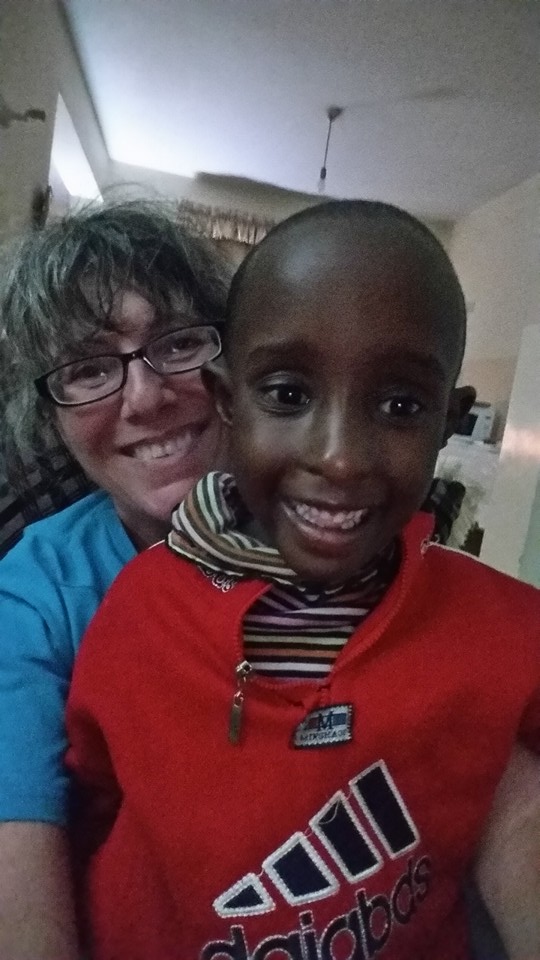 We got back home around 10pm and I tried to get this blog post out but internet was not allowing me to upload pictures.  So here it is now..some of you are still in Saturday while I am in Sunday and getting ready to leave for church at Revival Worship Church.  Which, by the way, if you are friends with Joseck he is on Facebook live at first service!
Our prayer is God was, and continues to be, glorified throughout our efforts and those we assist will see His love and mercy.
Thanks for sticking around for this long blog post and have a blessed Sunday!