A movement is occurring in Kenya and it's all because of God's love!
"the locals say they find us C4KK to be a different kind of people who can be trusted with means and stuff and are persuaded that if they gave, stuff will get to those intended for it."  Joseck, C4KK Luanda Outreach leader
Here are just two examples of community getting involved….
Henry, a local businessman, donated his vehicle and time to take a patient to the medical clinic and back home.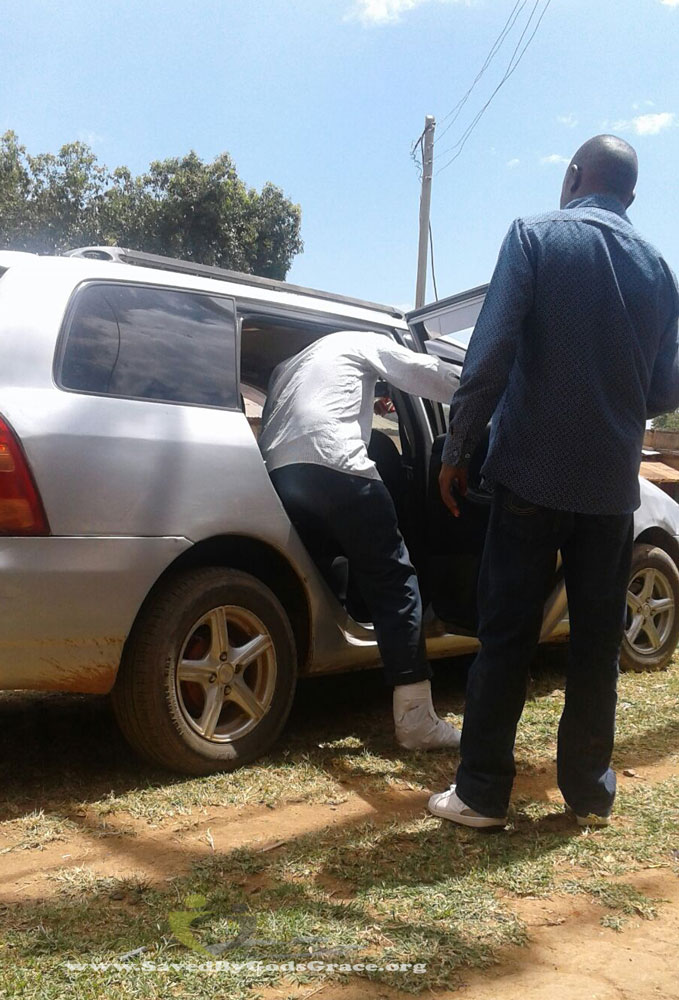 Betty (seated), a local business woman, donated bags of clothing to a family in need.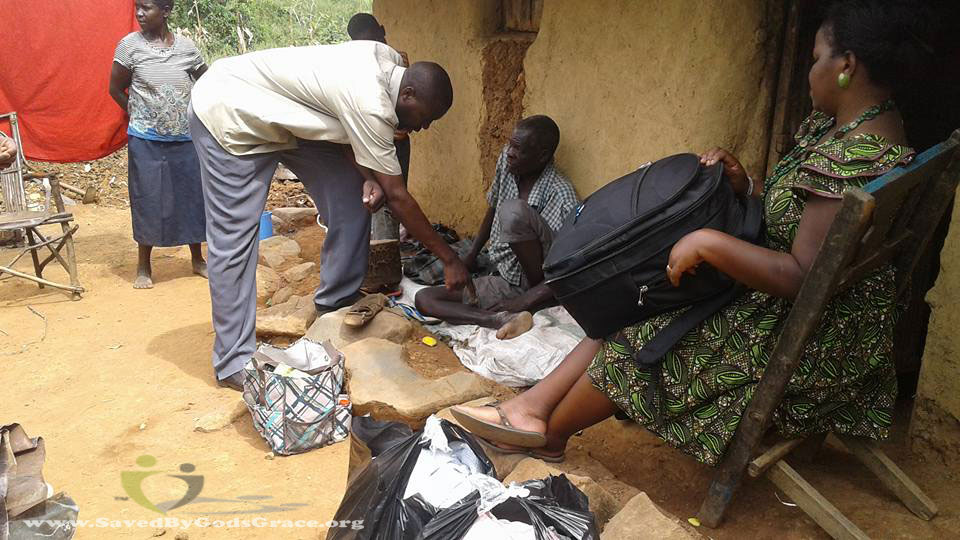 The joy I get from these stories is overwhelming.  Neighbors helping neighbors to bring hope to their lives through whatever means they have available to them.  Please keep Saved By God's Grace outreach in Kenya (C4KK) in your prayers that more will come to know Jesus' love and pour it out to others.
Please consider becoming a supporter of this ministry and keep watch here at the blog for more updates.