The last several posts have been encouraging, uplifting and some simply for fun but that doesn't mean people aren't still hurting and in need.  Our friend Ben works tirelessly day in and day out assisting those in the slums of Nakuru.  Some are infected with AIDS/HIV and others are affected by this terrible disease.  Some are past due on their rent and in fear of being locked out of their home.  Some are going to bed hungry every night because they have no income and therefore no way of getting food for themselves or their family.  Some sleep on a cold, dirt floor because they have no bed or even a mattress to sleep on.
This list could go on and on but here are two situations Ben has found over the past couple of days….please do not think these are the ONLY two cases he came upon, but simply the ones I am sharing.
If you are able to become a partner with us please visit our Donate page and begin your contribution today.  Any and all assistance is greatly appreciated and will go to those who are hurting and suffering.  Thank you.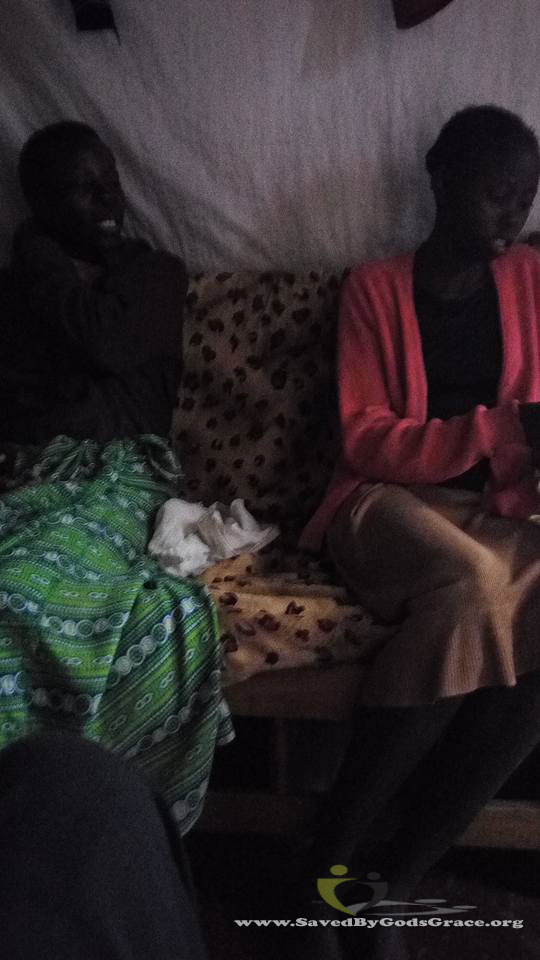 Ben visited a mom of five children who has a growth inside her stomach which needs to be operated on.  She has been unable to raise the $150 needed for the scan before surgery can be done. We are working with Ben to help her start a roadside food kiosk, and also paying school fees for two of her children in high school.  We also helped with rent since she is very weak and can't work.
Ben also visited a man who was abandoned, sick, and hungry. His landlord was planning to kick him out of the house because he feared the man may die in the house and because he has not paid the house rent for several months. Ben talked with the landlord promising to take care of the man and the landlord agreed to let him stay. Ben prepared him some food but with the man's unrelenting diarrhea he was unable to enjoy the little food he was given.
In all that we do, we cannot succeed alone. We need God and we need good people.   Ben