Ok, I admit this post will basically be a reminder of what's happening in the fundraising sphere for Saved By God's Grace.  Please feel free to share this information with friends and family.  Also, if you have a clever or tried and true way of raising funds and awareness for this ministry please feel free to contact us or if you know one of our board members you can talk with them directly.  Thanks!
An on-going way to support Saved By God's Grace all while doing what you may normally already be doing is shop at Smile.Amazon.com and choose Saved By God's Grace as your charity.  A portion of all eligible purchases will be donated to the ministry.  Simply click on the photo and you'll be taken directly to AmazonSmile….your favorite Amazon but with a smile!

Our friend and board President, Jim, is hiking Havasupai Falls to raise awareness and funds for our jigger treatments.  Click on the photo and you'll be directed to YouCaring.com where the fundraiser is being administered.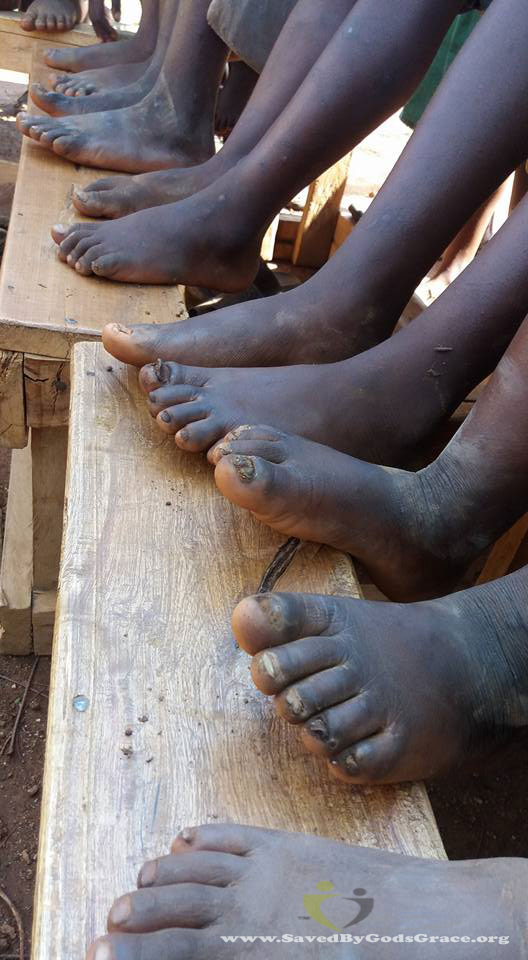 If you've been with us for awhile you know the needs are never ending, yet with your assistance and by the Grace of God we continue to help another orphan, another widow, another grandmother, another student, another child of God…thank you and God bless!